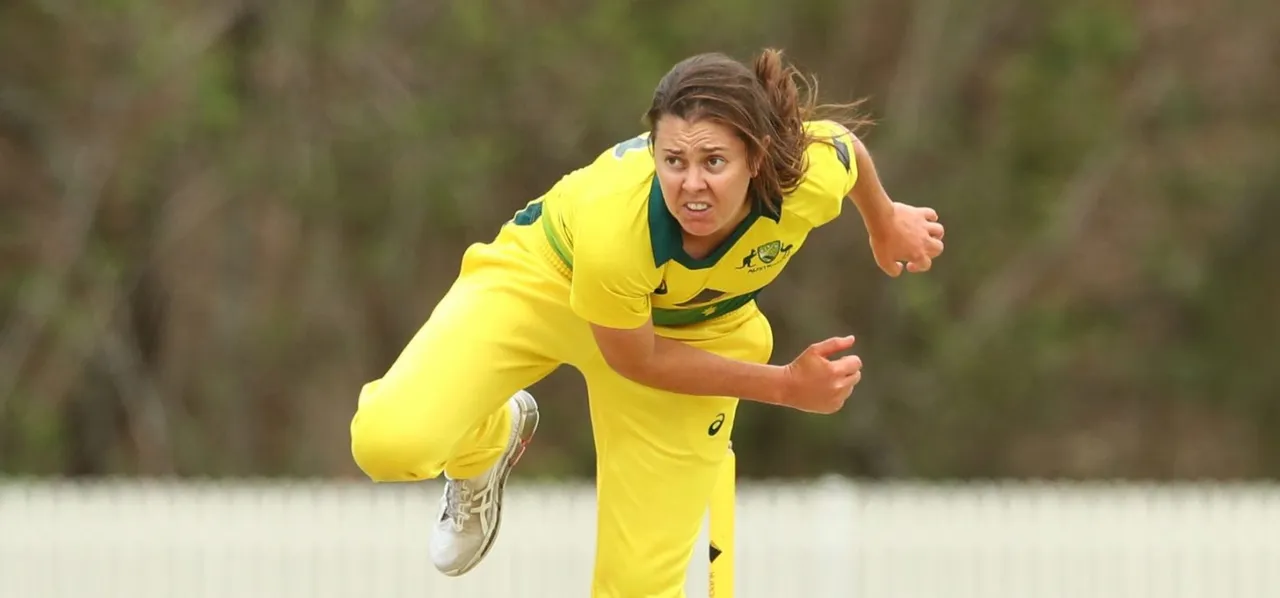 Molly Strano has been appointed captain of the Governor-General's XI that will face India in a T20 fixture, ahead of the T20I tri-series also involving Australia and England, at the Drummoyne Oval in Sydney on Tuesday (January 28). The off-spinner, who was unlucky to miss out on selection ahead of the T20 World Cup, has several years of leadership experience in which she has captained both Victoria in the Women's National Cricket League, Melbourne Renegades in the Women's Big Bash League as well as several Cricket Australia XI and Australia A teams.
"Molly has a range of leadership experiences and we felt she was the perfect fit for this role," Shawn Flegler, national selector, said on Thursday (January 23). "She's led the way this season with her bowling and has proven herself as a leader both on and off the field throughout her career."
The team also features the international trio of Heather Graham, Tahlia McGrath and Belinda Vakarewa who all enjoyed splendid runs in the WBBL for their respective teams. Bridget Patterson, the right-hand batter from South Australia, has also been selected in the squad.
Tayla Seymour, an Air Force Fire Fighter, who plays First Grade cricket for Penrith has also been included in the team. Seymour is the current captain of ADF and has also played underage representative cricket.
Meant to be a yearly fixture that was inspired by the traditional men's Prime Minister's XI match, this season's squad sees several young talents come together to face India.
The group includes four teenagers who all featured in the WBBL. Stella Campbell, the fast bowler, Hannah Darlington, the allrounder who was named the WBBL Young Gun of the year, Charli Knott, the right-hand batter, and Phoebe Litchfield, the left-hand top order batter, have all been named in the 12-player squad. Not only will the group have a chance to train at a high performance level, but also compete against and learn from some of the best players in the world.
"Some of the youngsters like Stella Campbell, Hannah Darlington, Phoebe Litchfield and Charli Knott are players of the future and opportunities like this are crucial in their development," Flegler said. "They allow the players to test themselves against world-class opposition and give them a gauge on what it takes to make it to the next level which is invaluable so early in their careers.
"There's some strong, in-form batters in the side including Bridget Patterson, Tahlia McGrath, Josie Dooley, Litchfield and Heather Graham who will take the game on which is exciting.
"Belinda Vakarewa, Molly and Taneale Peschel have all had terrific seasons with the ball and will lead some of the younger players, providing a variety of options which is crucial against a side like India."
In a last minute development, fast bowler Taneale Peschel has been ruled out of the fixture, having suffered a concussion in Western Australia's WNCL fixture on Thursday (January 23). She will be replaced in the squad by South Australia's pace sensation Darcie Brown.
Following their warm-up fixture, India will play their opening match of the T20I tri-series against Australia in Canberra on Friday (January 31).
Team: Stella Campbell, Hannah Darlington, Josie Dooley, Heather Graham, Charli Knott, Phoebe Litchfield, Tahlia McGrath, Bridget Patterson, Darcie Brown, Tayla Seymour, Molly Strano (c), Belinda Vakarewa.