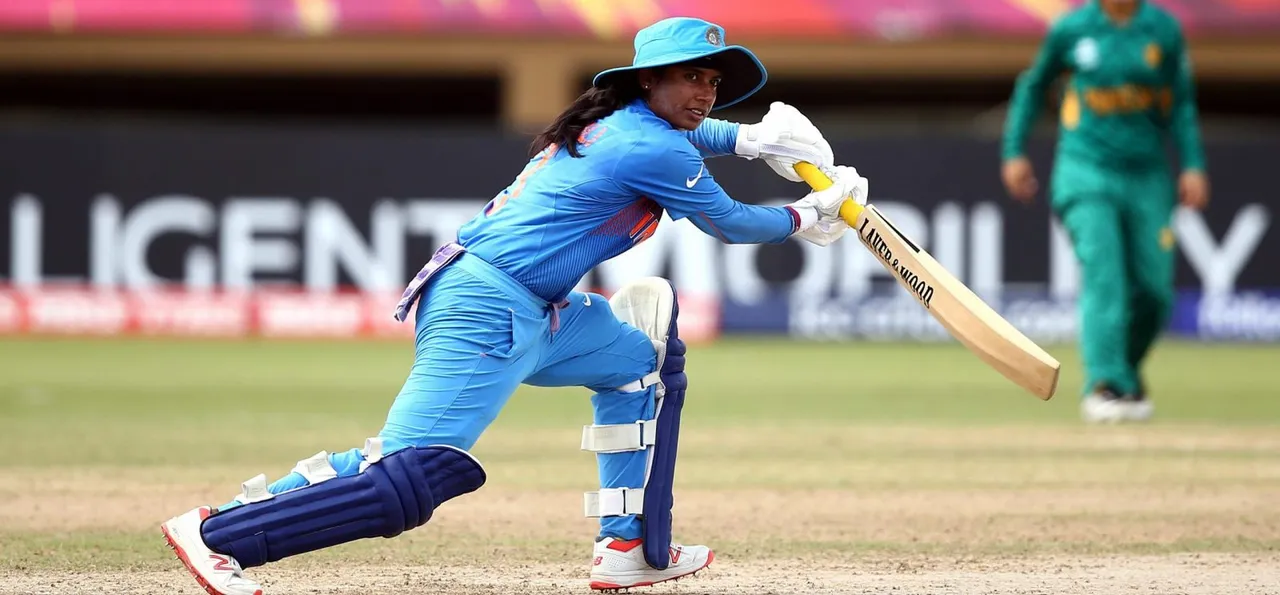 Mithali Raj has said that the upcoming tour of New Zealand is the best chance for the team to put up a good performance in order to bury the recent controversies and enhance the profile of women's cricket in India.
Mithali's exclusion from the World Twenty20 semifinal encounter against England in Antigua in November last year led to differences between her and Ramesh Powar, the then coach, coming out in public forum through a series of leaked emails. After that BCCI opted not to renew Powar's contract, and eventually WV Raman, who was previously the batting coach at the National Cricket Academy, was given the role.
"I don't know how controversies helped the profile of the sport because the profile of the sport solely depends on how players and teams perform, any sport that is. And, it definitely did hamper women's cricket in a not so good way," Mithali said at the pre-departure press conference in Mumbai on Sunday (January 13). "I believe when a lot has been spoken about non-cricketing things, its not so good. But now we are getting an opportunity where we can perform and let people talk about the team's performance that will only enhance the profile of the sport."
India last toured New Zealand in 2006, and only Mithali and
Jhulan Goswami
are the surviving members from that squad. Having lost all the home One-Day Internationals against Australia early last year and then one game to Sri Lanka, India are placed fifth on the ICC Women's Championship table. New Zealand, who will host the 2021 World Cup, have automatically qualified for the multi-nation event, leaving only three spots for direct qualification. If India do not finish among the top four teams then they have to again play in the qualifiers despite having finished runners-up in the previous World Cup. In that context, the three ODIs against New Zealand starting from January 24 are crucial. Mithali felt that reaching the country ten days early will give the players enough time to acclimatise to the conditions.
"Yes, we have moved on from that (controversy) and right now the focus definitely is the New Zealand series but as a captain and as a team we understand the importance of the points system and how important it is for us to gain those points to get an entry into the 2021 World Cup. We know where we stand right now in the tables and this series should be crucial from that perspective," she said. "Playing any team in home conditions will have its own challenges. Yes, Jhulu (Jhulan Goswami) and I have last toured in 2006 and I am sure over these years New Zealand also must have changed. We only played in Auckland and Christchurch. We haven't played in the rest of the places we are touring this time. It will also be a first experience also for both of us after so many years. We will rely on the experience of so many players of all these years and also the ten days that we are going early. That should benefit all of us prepare for the series."
Mithali conceded that there might be a difference of opinion between her and
Harmanpreet Kaur
, the Twenty20 International captain who was in favour of Powar continuing as coach, but felt that everyone was matured at this level to move on keeping the team's interest ahead.
"At this level every player understands what it takes to reach this level and what it takes as a team to go on an overseas tour and to aim to win the series, to gain those points. Even though we might have difference of opinions, but when we come down as players, as a team we sit down and discuss, it is always to the benefit of the team. What works for the team is decided by everybody," Mithali added. "I believe as a One-Day captain it is important for me to get the team together, important that we perform as a unit because individual brilliance will win you matches but if you have to win series, you need every core member of your team to perform and that performance has to complement the team's goal. So, that is definitely what will get the team together again and that is something we are going to work on."
Raman is India's fourth coach in two years, with Purnima Rau, Tushar Arothe and Powar either being sacked or resigning from February 2017 onwards. Mithali said that the team has always been vocal about what they want from a coach.
"When the coach comes for the national side, we as a team are very vocal and expressive with regards to what is required for the team, the benefit of the team. The coach and players have to be on the same page because that's very important, and the coach understands," she elaborated. "I have not definitely trained under him (Raman) but I have met him a couple of times. If you have seen his credentials, his experience and expertise goes beyond. He has played and also coached various teams at various levels. So you know he comes with that. There is no expectation as such. When you have credentials like that you are only positive that the coach will make a big difference to the team going into this year, going into this series.
"I honestly believe every coach, like how every captain has a very different take they bring different perspectives to the table so does the coach," she went on. "The team what it is today is because of all those various coaches who have trained the team in all these years that the team has come so far. His knowledge will benefit the team to go further and above, to move forward."
Raman is an established name in the men's circuit, having coached senior Bengal and Tamil Nadu teams. He was also associated with Kings XI Punjab and Kolkata Knight Riders in the Indian Premier League, and more recently shadowed as India Under-19 coach whenever Rahul Dravid was busy with India A commitment. His technical expertise has been one of the best things to have happened for NCA since he took up the role in 2015. This is, however, his first association with women's cricket in any form.
"The very fact that they almost went on to win the World Cup in England and also went up to the semifinals (in WT20) is one of the reasons I threw my hat into the right because for me that was a indication that there is great talent in the women's cricket and they are capable of going places," Raman said. "That's what I will be trying to look at, trying to guide them to continue to play as good as they did in the last 18 (months)…They have set a high standard in the last 18 months. It augurs well and that is the reason why everybody should be looking towards doing much better than what they did in the last 18 months. Hopefully they will go on to do it.
"Every coaching assignment will have its challenge. This is slightly different because it is a different segment, but again the common denominator is cricket because they are going to play cricket," he added. "In terms of tactics, technique and various other things there is not much difference. So, I therefore don't see as something totally different. It is slightly different yes, but not totally different."
Raman explained that his coaching philosophy is to "never look back in life" and felt that the New Zealand tour is a great opportunity for the team to make a difference if the players see things positively. "Any tour abroad is a challenge. There are two ways of looking at (this series). One is that almost the entire team not being there, which means that they can always go with an open mind, have no fear and get on with it. The other side of the coin is that New Zealand will see a lot of unknown quantities and that can always be dangerous even though they have the advantage of being the home team."
Mithali, meanwhile, said that she has not yet thought about when to quit T20s even though she had indicated at the World T20 where she scored fifties in her last two innings against Pakistan and Ireland that this could be her last big event in the format.
"I will take a series at a time. I don't know where I will be in two-three months time, so I can't really predict whether I will be a part of a Twenty20 World Cup. For me right now at this juncture, this New Zealand tour is as important and very important in fact how it goes for the team and me," she said. "So, I am looking forward to this tour as of now. I can't predict or I cannot comment on the fact how it is going to go in the future. That is something I have never planned throughout my career. It has always been with the flow. I never thought of quitting because whatever has happened is off the field. Whenever I take that decision it will probably be because of my own reasoning about my own game." /codes_iframe