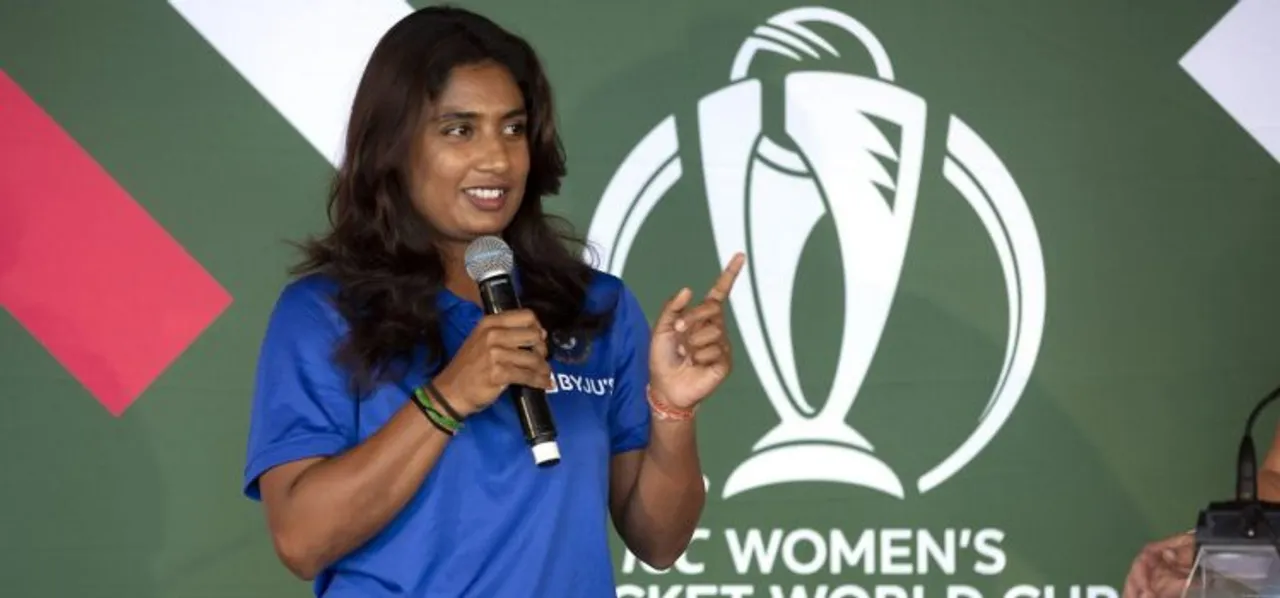 On June 26 1999, when a 16-year-old Mithali Raj made her debut for India, current England captain Heather Knight was nine years old. Raj scored 114 not out and along with another debutant, Reshma Gandhi batted throughout the innings and India posted 258 in 50 overs. 22 years after scoring her maiden century, Raj is getting ready to play her final ODI series in England.
"We haven't thought of celebrating it. We have an important game tomorrow," said the ever-professional Raj talking to the media on Saturday (June 26) ahead of the first ODI.
"It feels nice to get up to messages congratulating me on this career. If I have to give a message to a 16-year-old, I would just say enjoy getting on to the ground for the first time, representing your country."
India began the multi-format England tour with a hard-fought draw in the Test match in Bristol. While the first of the three ODIs will be played on Sunday, the tour will conclude with a three-T20I series. The entire season will culminate with the Women's World Cup early next year in New Zealand.
"We look very positive going into the World Cup. The way all the girls performed to save the Test has added a lot of confidence to the unit. England is on the best sides of the world. Having said that, we have players who have played leagues here in England. That definitely will help us do well in the one day series."
Before the England tour, India played a five-match series against South Africa at home. The visitors took the series 4-1 and India failed to defend the total in matches they lost. The last time India won the match defending the total was against West Indies back in 2019. This vulnerability can be a headache ahead of the World Cup, where India will enter as runners-up.
ALSO READ: England and India in ODIs: some interesting numbers
"We have defended totals in the past. We do have the bowling attack to do that," said Raj about India's bowling attack. "The current bowling attack, especially spinners, over the years have won matches for us. It all boils down to the rhythm and timing of the batters and bowlers. Yes, we lost the home series but conditions are different at home and in England. So we can't have the same approach."
Just like Raj, 17-year-old Shafali Verma impressed the fans and pundits with her batting performance in her maiden Test. She is in line for her ODI debut and could be an integral part of the World Cup plans.
"(Aggressive batting) is her style of batting. There will be times when she gives us a head-start. We would love that to be consistent. She is a young kid. She will learn with experience and more matches. I, as a captain, will always encourage her to play the way she enjoys playing. We as an experienced batter in the middle order will be able to build an innings from there."
Raj did open the batting on her ODI debut but she has travelled around the batting order throughout her career scoring most of her runs at number three. Against South Africa, she came in at no.4 in three of the four ODIs she batted in, with Harmanpreet Kaur taking the no.4 spot in the final match.



Through the course of her maiden Test, Shafali Verma rewrote several records.
Take a look at some of the milestones she ticked off.@TheShafaliVerma | #ENGvIND pic.twitter.com/brgQqPHBJp


— Women's CricZone (@WomensCricZone) June 21, 2021
"I started as an opener but I have scored a lot of runs at number three. When one has played a lot at number three, one can be flexible. I have played till number eight and nine as well. At this stage of my career, I am comfortable whether it's number three or number four. My batting revolves a lot more around the situation on the ground. That has always been my approach."
India will begin their World Cup campaign 253 days from today at the picturesque Bay Oval in Mount Maunganui. Comparing the conditions of the two nations Raj said, "New Zealand is still windier than England. I wouldn't say similar conditions but wickets there (in New Zealand) are still better."
"Our preparation has already started (for the World Cup) but it's important that when we get into the series we always look to win," she concluded.