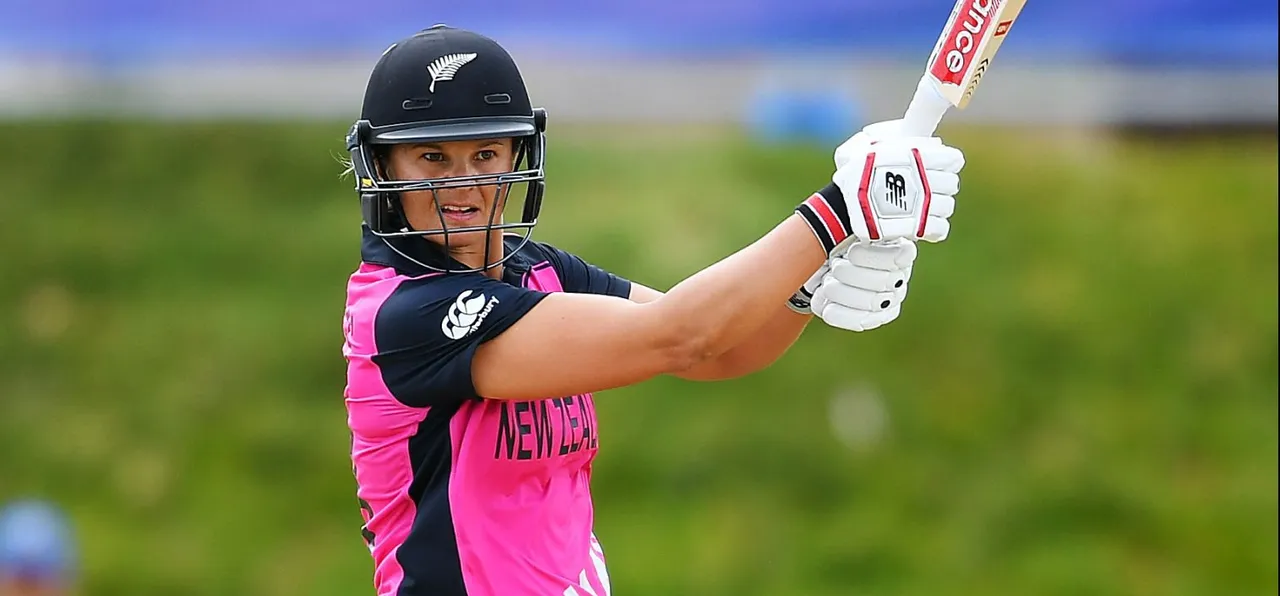 In the final round of warm-up matches of the ICC Women's T20 World Cup 2020, New Zealand walloped Thailand by a mammoth 81 runs at the Karen Rolton Oval in Adelaide. After the game, many of the New Zealand players were seen chatting with the opposition - sharing experiences, tactical and technical tips and generally having a laugh. While Leigh Kasperek, Amelia Kerr and the rest of the bowlers chatted to Suleeporn Laomi and Chanida Sutthiruang, New Zealand's batting group sat down with their counterparts explaining to them different ways in which they could look to score in Australia. It was clear Thailand were desperate to soak in every bit of information they could get their hands on, and Sophie Devine and co. were more than willing to share.
The video immediately went viral, and people lauded New Zealand's generosity. As always, they had won plenty of hearts!
https://twitter.com/T20WorldCup/status/1229986348649635840?s=20
Unfortunately, World Cups are not won by hearts, and for the third time in three attempts, New Zealand were knocked out in the group stage of a global event - under a third captain, to boot.
Like every other year, New Zealand had come into the World Cup in promising form having defeated South Africa, 3-1, in a five-match series at home. To top that, many of the players, including Suzie Bates, Amelia Kerr, Maddy Green, Rachel Priest and Devine had done well in the Women's Big Bash League in Australia only a few months earlier. The stage was set, but again, they came crashing down.
ALSO READ: Rewind: Suzie Bates' maiden T20I century
"It is hard to put a finger on what went wrong exactly," Bates told Women's CricZone, from the confines of her home, of the team's disappointing campaign. "We did not bat that well as a unit most of the tournament, but our bowling kept us in the game against Sri Lanka and Bangladesh. The games against India and Australia we were always there or there about, but (we) just couldn't quite perform in the crucial moments."
"When your top three in international T20 cricket are not firing consistently as individuals and as a unit it also makes it difficult to win games. We could have contributed more in those two crucial games, but it wasn't to be."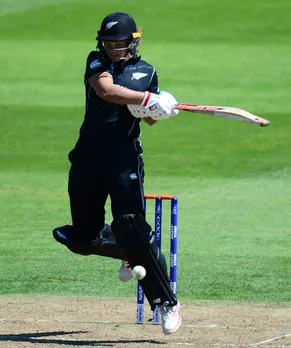 Suzie Bates plays a powerful shot through the leg-side. © Getty Images
Bates, who came into the tournament ranked the No.1 T20I batter in the world, had a poor World Cup with the willow collecting scores of 13, 6, 15, and 14. Her dodgy form only compounded New Zealand's problems as they struggled to get their batting together in the absence of Amy Satterthwaite.
"Amy was a huge loss to our order. Not only her experience and being world-class but also the fact she is our only left-handed and matches up well in particular to leg-spin and left-arm spin," Bates explained.
Satterthwaite's unavailability meant New Zealand had to shuffle their order around in order to 'spread' the experienced batters through the top five. In other words, one of the most destructive opening pairs in T20Is, the 'Smash Sisters', had to be separated. Devine's exquisite run of form through the home summer meant she kept her spot at the top, and as a result Bates slipped down to No.3 - a shift, she adds, that did not worry her too much.
ALSO READ: Batting woes haunt New Zealand again
"When I was asked to bat at three I thought it was the right balance for the team. I was excited about the slightly different role and batting deeper in the innings. Although I wasn't able to do that in the four games at the tournament, I am happy wherever I bat in the top three."
Although New Zealand failed to progress beyond the group stages, Bates said there were quite a few positives for the team. For starters, both Amelia Kerr and Hayley Jensen performed consistently well, Kerr showcasing her development with the bat as well. Jensen, on the other hand, was at her very best with the ball, bagging two player of the match awards against Sri Lanka and Bangladesh. The right-arm medium pacer picked up seven wickets, bowling intelligently through the middle overs, and was once again, one of New Zealand's most dependable bowlers.
"Amelia is world class, and we have already seen that on a number of occasions for New Zealand," Bates said. "She was outstanding with the ball again at this World Cup. Hayley was the real stand out for us though, I believe. She is a very talented cricketer and she performed so well for us all season with the ball and had crucial innings in the lower order with the bat. She is also one of our best athletes in the outer ring, so she is only going to get better and better and be a vital member of the squad for many more years to come."
ALSO READ: Hayley Jensen – stepping out from the shadows
Despite her personal form in the recent past, the 32-year-old revealed that she is in the best frame of mind she has been in for a while, and is looking forward to all that lays in store for New Zealand cricket. Having given up the captaincy in late 2018, Bates has continued to prove her worth as a batter, lifting a weight of a line-up that is still finding its bearings at the international stage. She admitted the shift in focus has allowed her to start enjoying the game a little more.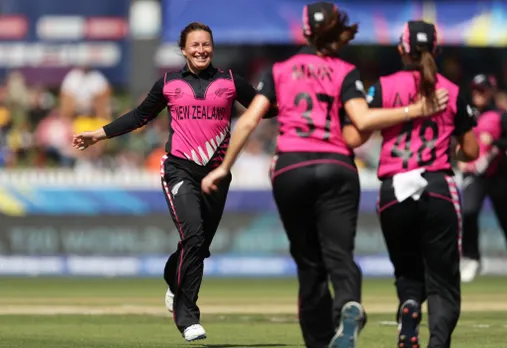 Bates picked out Hayley Jensen as one of the team's best performers. © Getty Images
"My performances with the bat for New Zealand would not necessarily suggest that in the last 12 months, but mentally and physically it is the best I have felt in a few years. I feel like it (the decision to step down) has recharged the batteries in the way that I had hoped."
"I know after this lockdown break and with a home World Cup coming around the corner I will be fighting fit and mentally ready to go to give myself the best chance to produce performances for New Zealand when it counts most."
Following Satterthwaite's pregnancy announcement last year, there was much speculation about who would be handed the captaincy heading into the T20 World Cup. Many thought Bates would be asked to take up the job once again, but it was Devine - in the middle of a purple patch - who was handed the responsibility. The allrounder was fresh off a player of the tournament performance for Adelaide Strikers in the WBBL, and had also led Willington Blaze to their third T20 title. Just maybe she could provide New Zealand with the magic touch too. 
ALSO READ: How will captaincy affect Sophie Devine?
"Sophie is a great leader because she walks the walk," Bates explained. "She doesn't need to say a lot, but leads through the way she conducts herself on and off the field. She is an instinctive captain who loves to play in an aggressive and positive manner - like her batting - and she doesn't like to over complicate the game. (She) just encourages the team to keep it simple and compete hard."
New Zealand's disappointment aside, Bates believes the World Cup showcased the best of women's cricket. It was an event, she said, that saw how close the teams had come and how competitive the women's game is now becoming.
"I believe that it was the most competitive World Cup so far. I think some of the wickets were slightly slower than we expected in Australia, and (they) caused some close and low scoring games. The extra pressure on Australia to win games also made every match in our pool in particular, crucial."
"It was a real shame the semi-final between England and India was unable to be played, but I am already looking forward to the next T20 World Cup in South Africa because these tournaments are very exciting to be a part of," she added.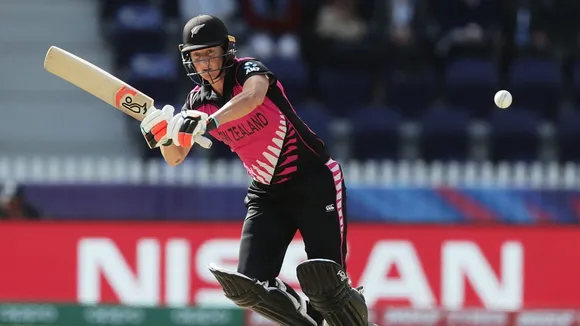 Sophie Devine in action. © ICC
With the world as we know it coming to a standstill, Bates has had an extended break - the first time (in a long time) that she has spent so much time at home. In many ways, it is a well deserved break for the senior pro who has been playing, almost non-stop, for the last 12-18 months, featuring in the T20 leagues in both England and Australia while also turning out for New Zealand at the international level.
Following the World Cup final on March 8, cricket action has completely dried up, and various countries are having to deal with the possibility of losing an entire season. England looks like they will be the first to be affected, with the start of the County season already put off to May 28.
"Thankfully the lockdown for us has come at the end of our season and we were having a small break after the World Cup anyway," the right-hander said. "I have been enjoying some downtime at home and doing lots of jobs and chores around the house and being creative with ways to stay active and improve my fitness. My cooking has had to improve dramatically - with no option for takeaways - and I have embraced some yoga to improve my flexibility! So (I've had) plenty of time to try some new things and mentally recharge until we are able to get going again."
With all the uncertainty surrounding the resumption of 'regular life' and the cricket season, Bates and her teammates have been trying to stay fit through this period. She trains twice a day - either a running or yoga session in the morning, followed by a circuit or strength session in the evening - before settling in to watch 'Our Girl' in the evening.
With a home (ODI) World Cup just around the corner, Bates said the team is excited about what is in store. Although their results over the last couple of years have been inconsistent, she believes the group is headed in the right direction. For starters, Satterthwaite is likely to be back among the squad by then adding her experience and versatility to the group. And second, the last time New Zealand hosted a World Cup - in 2000 - they won the whole thing, so there is a fair bit of motivation for the hosts to take into the tournament.
"Every single squad member is so excited about this opportunity to play in a home World Cup. The last time was in 2000 when New Zealand won, so we are definitely drawing on inspiration from that team," she said.
"Hopefully during this lockdown we can use the time to come out fitter than ever and mentally refreshed to hit the ground running and give it everything we have got. With Amy Sattherthwaite coming back into the side and Sophie Devine in the form of her life we have a very experienced team plus some outstanding young players, so I believe we are looking good. We just need to step up and play well when it counts."
"I don't think the expectations of the home crowd will add extra pressure I just think we will have more support than ever in our country which will be uplifting."