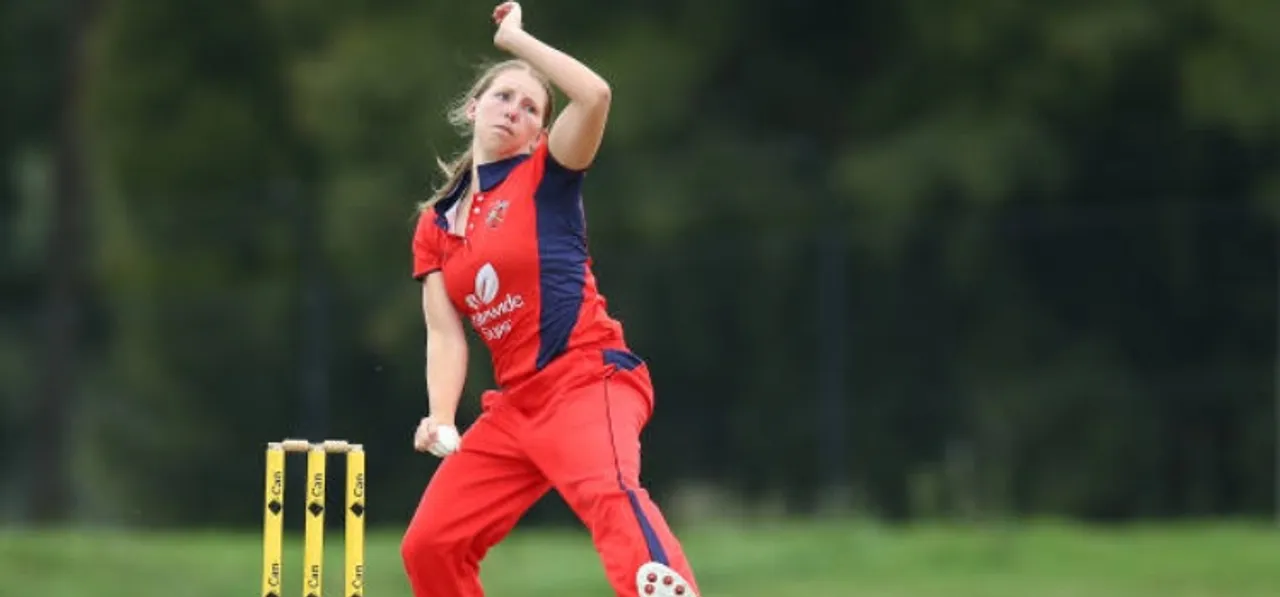 After missing the national selector's call, Darcie Brown was in a dilemma.
"Shawn Flegler rang me but I missed the call," said Brown, who received her
maiden call-up to Australia's squad
for their tour of New Zealand, on Saturday (February 27).
"I had his phone number but I was like, 'ohh! Do I ring him back, do I not?' and I didn't want to ring him back. He sent me a message to ring him back as soon as possible and then I did. I was with Sammy (Samantha) Betts, who was my room-mate."
Brown impressed everybody with her pace bowling during the Women's Big Bash League (WBBL), picking up 10 wickets for Adelaide Strikers at a strike rate of 24 and an economy under six. That also resulted in her being named as the
Young Gun of the Season
. She has two wickets - Beth Mooney and Georgia Voll of Queensland - in the Women's National Cricket League (WNCL) so far.
"I wasn't really expecting the call; I didn't know that was the day they were selecting the team. I probably should've known but yea, I didn't know," she said.
Megan Schutt, Brown's team-mate at Strikers as well as South Australia in the WNCL, was chuffed for the 17-year-old.
"It's exciting to have Darcie. I think she's shown her promise really early," said Schutt.
"We saw her speed at a very young age but to be able to control it the way she does at 17 (is really impressive). We saw her at the Big Bash and she was named the rookie of the year for a reason. The last couple of rounds she's blown them out of the water and has deservedly got the call up."
ALSO READ: Darcie Brown is an absolute superstar, says Tahlia McGrath
Schutt, Brown and Tahlia McGrath are the three players from South Australia and the experienced pacer is happy to have company.
"We've had a couple rock in and rock out but hopefully these two will stick around for the long run," she said.
Apart from Brown, it's a first call-up for Hannah Darlington as well. But apart from the new personnel, Schutt said that she had her minds on the quarantine that the team will have to go under.
"We've had the same group for a while now and some fresh new faces. But we have a quarantine to get through first, you never know what that'll do to the old bod. Hopefully, Darcie gets an opportunity at some point."
Brown will have to vie for a spot with the likes of Belinda Vakarewa as well as Tayla Vlaeminck, who form part of the pace bowling contingent.
"I'm just keen to like even sit on the sidelines and learn from all the girls. It will be a pretty cool experience. Mostly it'll be just to learn and enjoy the experience," concluded Brown.