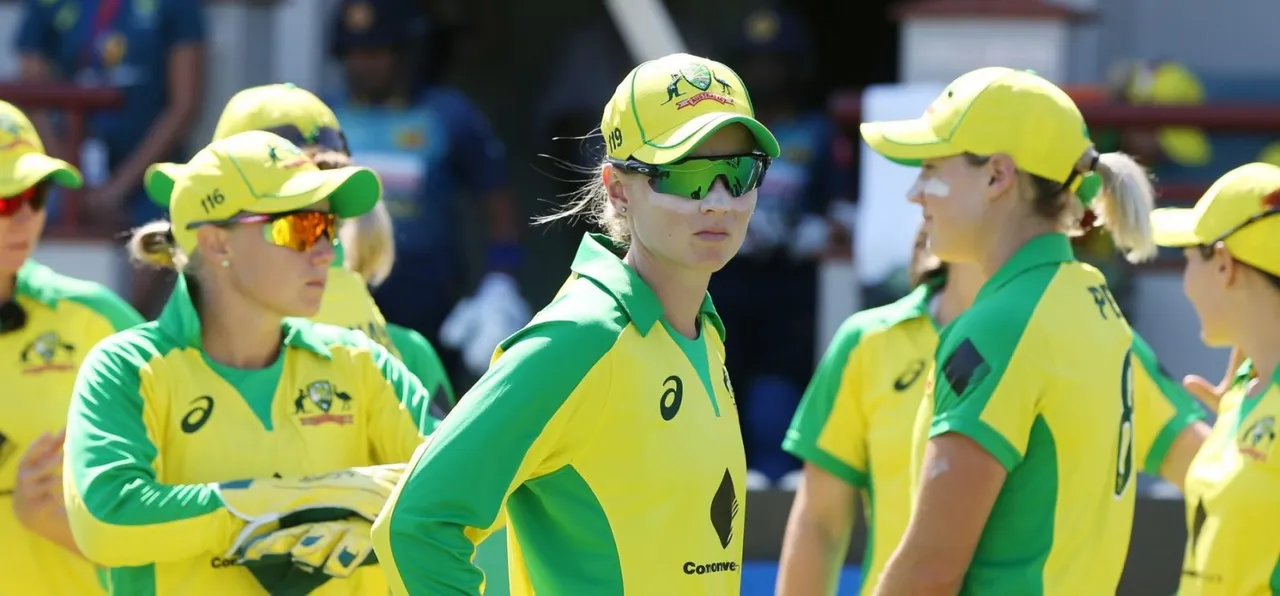 Ever since the resumption of cricket after COVID-19, one of the terms that has been doing rounds is 'bio-secure bubble'. Teams have to isolate themselves and have the bare minimum or no interaction with those outside the bubble, in order to play and be safe from the pandemic.
Meg Lanning, Australia's captain, has said that there's no clarity yet on whether there will exist separate bio-secure bubbles for their series against New Zealand and the Women's Big Bash League (WBBL) or a single one.
"We're still working through what exactly it looks like. We've been having a few briefings with some staff and medical staff as well to try and get an understanding of what it might look like," said Lanning, speaking to reporters over a video-conference on Friday (August 21).
"We will have to obviously go into a bio-secure bubble for this series – in the lead up and during as well. We're still sort of learning what that looks like and WBBL is still little bit uncertain as well."
Lanning said that as players, they are prepared to do whatever it takes in order to get out on the field and do what they love.
"As players we've sort of got our head around the fact that we will be in hubs and bio-secure bubble is what's needed to get the game going and get some cricket in. We're willing to do that and we're just looking forward to play some cricket," she added, while also admitting that it is tough because of the changing nature of the information that comes through.
It was announced earlier in the day that Lanning will have
an 18-member squad
to work with for the three-ODI Rose Bowl Trophy as well as the three T20Is that follow. Tahlia McGrath, Belinda Vakarewa and Maitlan Brown were the additions to the squad that won the fifth T20 World Cup title in March.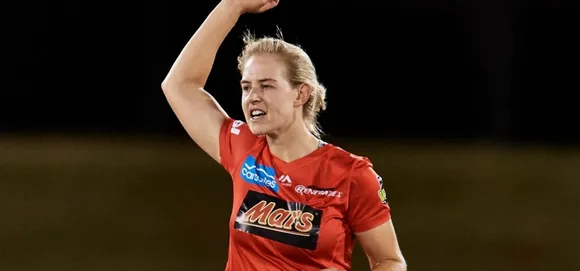 Maitlan Brown celebrates a wicket. © Getty Images
"Maitlan certainly deserves a spot in the squad. She's been very good at the domestic level for a number of years now and she's got very good skills with both bat and ball," said Lanning, speaking about the 23-year-old Brown, "and bowls really good changeups and can bowl really at any time in the innings, which I think is a great thing to have as a bowler. From that perspective, it's a great addition to the squad. She brings good energy to the team (and is) a good personality."
ALSO READ: Extended time off whets Matthew Mott's appetite to "stay involved"
It was also revealed that Vlaeminck hasn't recovered from her foot injury and hence, she would
miss the series against the Kiwis as well as the WBBL
. That makes the inclusion of the trio all the more significant, given all of them bowl seam –
McGrath is an allrounder
– and with good pace.
"Obviously with Tayla ruled out and Ellyse Perry subject to fitness, we've got a few options in the squad and those girls really deserve the opportunity," said the skipper.
"They bring something different, some really good pace options. We feel we've got a good variety within the group both with pace bowling and spin as well. It's great to have new faces and really brings good energy to the group and keeps everyone on the toes."
Lanning, who trains and plays
alongside Perry
for Victoria
, also revealed that the allrounder was on track of recovering ahead of the trans-Tasman series.
"We've been training as much as we can in Victoria and Pez has been involved in that. She's doing everything she can to be fit and be available for the series. We're trying to give her as much time as possible. We've to wait and see how that pans out. It's been on track," said Lanning, stating that Perry's schedule has been different to others and it's a matter of getting up to match fitness and intensity.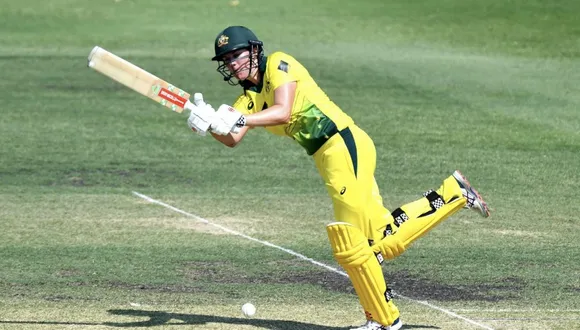 Tahlia McGrath. © Cricket Australia/ Twitter
Brown, who was also addressing the reporters along with Lanning, admitted that she couldn't believe the news when she received a call from Shawn Flegler, the national selector.
"I got the phone call from Shawn Flegler and I couldn't really comprehend what was happening," revealed Brown, who admitted to getting emotional along with her partner.
"I said, 'look Fleg, please tell me you're sending this to me in an e-mail because I'm speechless right now and can't really think'. It was nice and overwhelming and I am so bloody excited."
https://open.spotify.com/episode/68RdoUPR5JUmx0RUr9fixZ
Brown said that she had worked on the tactical aspects of her bowling along with ACT Meteors' new bowling coach, Mick Delaney.
"He's a bit of an agro fast bowler, so it was pretty cool to get tips from that perspective," she said. "We've actually been doing a bit more tactical work in training, which is good because I feel like I've lacked in that area in the past but now I'm feeling a bit more confident with that."
Post resumption, while it was expected that teams would work actively towards getting ready for the Women's Cricket World Cup 2021, the
postponement of that competition
by a year meant dampening of spirits. However, amidst the numerous tour cancellations happening around, Lanning was glad the Australia-New Zealand series was going ahead.
"It's really exciting to have the tour going ahead and something to really work towards," she said. "We've been training a lot over the last couple of months and there was so much unknown and uncertainty, that made it difficult at times to know what you were training for."
"There's no doubt we were disappointed with the World Cup getting pushed back by a year. We were gearing up for that and was sort of the light at the end of the tunnel. At the same time, we understand the decision."
"Now we're looking towards 2022, which is going to be a massive year for us – there could potentially be a couple of world tournaments in there and the
Commonwealth Games
as well," she concluded.