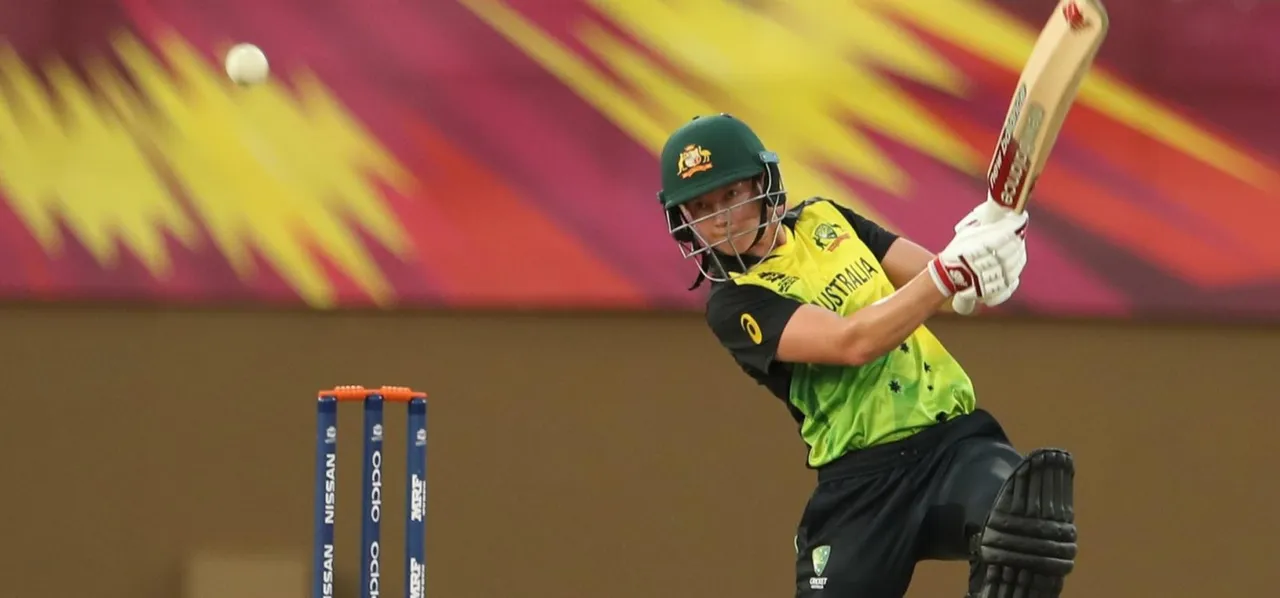 There was more than a bit of an online stir when Meg Lanning won the toss in Australia's World T20 opener against Pakistan. Not because the captain elected to bat then the coin come down her way, but that her name was listed as coming in as five on the team sheet.

With the game beginning at 7 am on Saturday morning in Australia, those who had tuned in (and had not been closely following the lead-up games) couldn't believe that the prolific 26-year-old wasn't in her usual position inside the top three in a short-form match.

It quickly became a moot point, the skipper ultimately shuffled up the list to first drop after Alyssa Healy and Beth Mooney put on 72 in the first eight overs before when former fell for 48, Lanning batting into the final over to make 41; Australia's 165-5 more than enough.

Even so, it speaks volumes about how the Australian women's team has penetrated the public consciousness in recent seasons that this would prompt such a strong public response.

Talking to Women's CricZone after what he described as a "workmanlike" win against Pakistan, coach Matthew Mott explained the rationale behind the Lanning decision, underpinned by a desire to unleash Ash Gardner as soon in the innings as possible.

"Meg is obviously the best batter in the world and when she goes in we just want her to be able to play normally and not have to try and go too hard," he says. "Whoever goes in during the power play has got full freedom. That is going to be particularly important over here with the way that the wickets are looking in Guyana so we won't be changing that."

Gardner, who boshed her 347 runs in the Women's Big Bash League last season for the champion Sydney Sixers at a strike-rate of 139, sits alongside Sophie Devine, Lizelle Lee and Nat Sciver as one of the four the longest strikers of the ball in the women's game.

"We have got players at the top who are real boundary hitters and they have got the freedom to know that they have got these quality batters coming in behind them," Mott continued.  "So Ash is listed at three and if there is an opportunity for her to go in early. That also takes the pressure off Meg and Rach (Haynes) who are pretty good manipulators of the ball."

Having overseen the Australian side since 2015, Mott has experienced firsthand the surge of interest that women's cricket has had in the country over his tenure, helped dramatically by the presence of nationally televised WBBL. With all of the national team's home fixtures set to be on free-to-air TV for the next six years, they have never been so well backed.

"We certainly feel that there is a lot of support back home," he said. "We had a great series against New Zealand and with new broadcasters there is a new fan base coming in and it is a really exciting opportunity. The Caribbean evokes a lot of great emotions for cricket as well; a romantic place to have a World T20 for the first ever standalone women's event."

In response, Lanning's squad are determined to maintain a healthy online presence throughout this World T20. This is in contrast to the approach that England took during the ODI World Cup last year, where the team came off twitter for the duration of their successful campaign.

"If you want the game to grow then you have got to tap into new audiences and I know from having kids that is mostly where they are going to get their information," Mott says. "It allows people to get an insight to their personalities and that is where certainly our team have really opened up to that and we want the Australian public to really love the way we play and their personalities." It is a strategy that's going very nicely indeed.