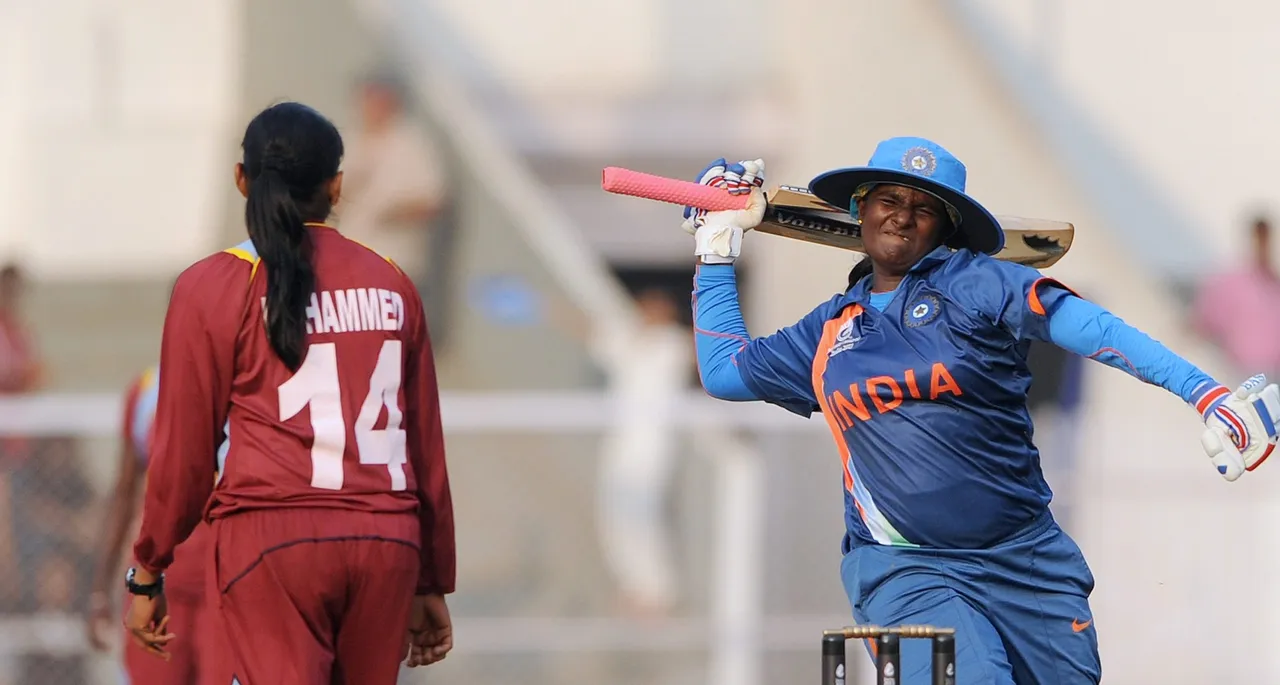 Change is important for every cricketer. For Tamil Nadu batter MD Thirushkamini, the 10-month long unexpected break due to the COVID-19 pandemic has come really good as she worked upon her batting and is happy with the way it has come out.
"There is definitely a lot of scope for improvement," Thirushkamini told
Women's CricZone
. "I really see myself, when you have not played cricket for such a long time, there tend to be some adjustments that go into us as cricketers – like in terms of your batting style being changed."
The 30-year-old, along with many other India internationals and locals, returned to competitive cricket in the recently-concluded Falcons T20 Tournament that happened in Bengaluru earlier this month. The left-hander played seven matches for Ameya Sports scoring 149 runs with 39 being her highest in the tournament.
Thirushkamini got the starts at the top opening the innings but failed to convert them into big ones. "I am happy with the change that has happened to be as a batter. There are some things that I really worked on and I think when I kind of got to the field, I am happy the way it had come out," she explained.
She now hopes to continue the momentum in the upcoming domestic season and convert those starts into big ones. "Now I will be able to understand how to take it longer because I am happy with the way I am playing, the kind of command that I was able to show, I am happy with it," said Thirushkamini, who is the
first Indian to score a century in a World Cup
.
ALSO READ: Diana's 'Baig' full of tricks holds Pakistan in good stead
"T20 is a format where you need to be aggressive always. That is something that has come out really well for me. If I had played a little longer, the impact would have been much more," she added. Asked what changes she has brought into her batting, the three-time BCCI Player of the Year conceded she has worked on her range of shots.
"I just wanted to improve my range of shots because earlier people have seen me more as a consistent kind of a batter. But now, I try to be more aggressive with my game and be dominant. That is something I have improved over the last couple of years and working on," stated Thirushkamini.
Thirushkamini, who last played for India in 2017, also heaped praise on the organisers of the Falcons T20 Tournament. "It's really good to be back on the field because that's what we love doing. The long break was unexpected but the tournament turned out to be really good considering it was organised really well, the facilities that were offered to us, the entire infrastructure was also very beautiful."
"And because at a time when we're looking to come back, getting that kind of a tournament was wonderfully done," she said. Speaking about the upcoming BCCI domestic season, Thirushkamini is focusing more on the fitness aspect and playing competitive cricket to make a national team comeback.
"We are still not sure what format we are going to play. If you ask me personally, I would be looking at working on my fitness aspect because that's really important. It's important for me to look at playing competitive cricket and get back into the national side," she concluded.