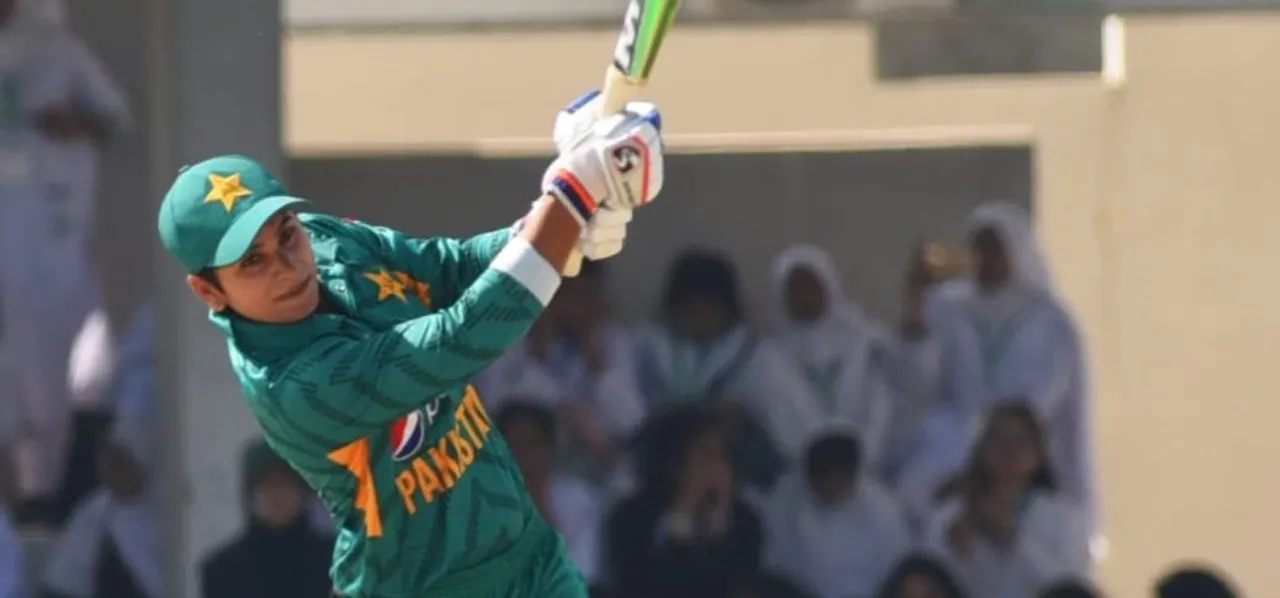 In his two-year stint as head coach of Pakistan, Mark Coles had a huge impact on the development of several individual players whilst also giving direction to the development of the sport in the country. Allrounder Nida Dar was one of those who immensely benefited from Coles' coaching methods and immense backing. In a column for this website, Coles wrote highly about the pint-sized player and how she went from being dropped to becoming one of the best players in the team.

"He always gave confidence to every player; and maybe I needed his inputs during that time," Dar told Women's CricZone in an exclusive chat. "He always believed in me and said, 'I am the star of the team'. He used to tell, 'Dar the Star'. These kinds of words from him have really had a good impact on me and I have improved a lot under him."

Over the period during which Coles was at the helm, Dar played a total of 39 internationals and scored 743 runs, whilst also picking up 37 wickets including career-best T20Is figures of 5 for 21 against Sri Lanka in the 2018 Asia Cup. Coles joined Pakistan in 2017 and left last October due to personal reasons.

"He always relied on me and always said, 'I rely on you and I know you are a better player and you are the best player in the team'. His coaching, ideas and strategies have really had an impact on my career. If I would sit quite at a corner, he knew something happened to me and (would) talk to me. That's really a good thing about him," said Dar of the New Zealander.

ALSO READ: Pakistan Cricket Board advertises for senior women's team head coach's job

The 33-year-old, who made her debut under legendary Sana Mir in 2010, also spoke highly about her first international skipper and stated that her guidance had a huge impact on her career. "I have only one thing to say for her, 'She is a legend'," said Dar, who last year became the first player from Pakistan to play in the Women's Big Bash League in Australia.

"She is a complete person who knows everything about cricket, about life, and she always helped everyone not only on the field but also off the field. She is always positive and always went to the players giving them advice. Under her captaincy, I have learnt a lot of things. She always kept me positive and gave me confidence. I always salute her."

With no cricket for the past six months, Dar has finally planned to move to Lahore in order to start training after the Pakistan Cricket Board announced the resumption of cricketing activity in a phased manner at the National High-Performance Centre (NHPC) for elite players.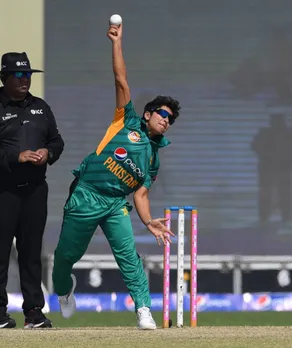 Nida Dar in action for Pakistan. © PCB
"The situation is so frustrating. We are in the middle of that thing – how we can start and when we can start. Being a cricketer or any sportsperson you can't wait for that moment when I will be able to go to field and play," she rued. "It's frustrating at this moment but at the same time it's good that we will get more time for preparation."
The veteran of 102 T20Is has been watching her old playing videos during this lockdown and identified the areas that she needs to work upon. "I am really missing my cricket, I really miss my batting and bowling.  I just went back to my videos and realized what I can do best on those sorts of situations and what I can do in the coming matches. A lot of things in my batting, bowling and in my field setting I need to improve," she said.
ALSO READ: What Sana Mir means to a young girl in Pakistan
"In shorter formats, one needs to improve power-hitting and range hitting, and I want to improve that skill."
Dar also believes the injury to regular skipper Bismah Maroof derailed their plans in the T20 World Cup. Pakistan started with a bang defeating West Indies in the opener before stumbling in front of England and South Africa. "Bismah is someone who is the backbone of the team, the balance of the team. With her injury the balance got disturbed because we always rely on her and we went under pressure," she said.
"In the South Africa game, our last two overs in bowling were not that good. Things went topsy turvy for us that time. Had we beaten South Africa, we would have gone into the semis." However, she was surprised by Thailand's performance against them in their last group encounter which was abandoned midway due to rain.
"When I saw them hitting those beautiful cover drives and lofted shots, I was on my mind that it must be an Indian coach. It shows that Indian touch in their cover drives and mid-off drives," she admitted about the Sornnarin Tippoch-led side.
"In a World Cup game, scoring 150 odd runs against Pakistan is a very good achievement for them. I really enjoyed the batting of two or three of their top-order batters. I told their coach (Harshal Pathak), 'Against a top bowling side, you have played a lot of good shots. Really impressed by them'," Dar signed off.