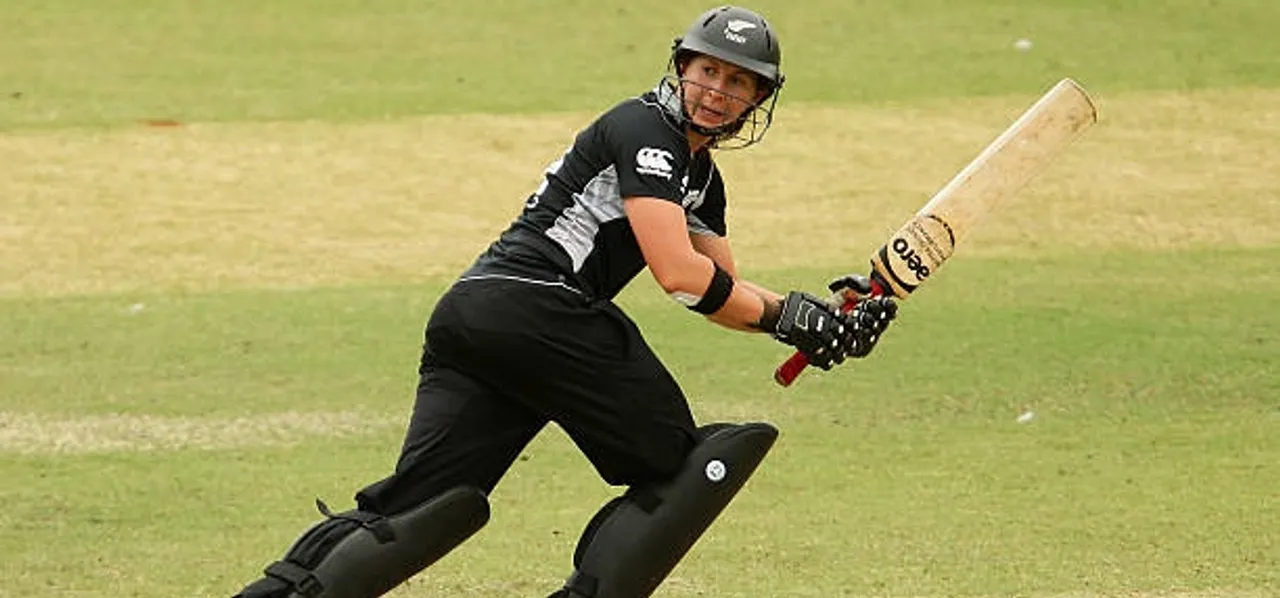 Remember the 'Drumjam' session organised by the BCCI for the senior men's national team in 2016? The session – a brainchild of then India coach Anil Kumble aimed at improving group communication, transcending barriers, improving focus to which the players like Mahendra Singh Dhoni, Virat Kohli were all seeing playing drums with Vasundhara Das and her musical group.
The result was there for everyone to see. India went to West Indies, won the Test series 2-0, Kohli scored his maiden double hundred, Ravichandran Ashwin picked up two five-wicket hauls alongside a ton, KL Rahul scored his third Test triple figures before the Men in Blue won against New Zealand at home in Tests and ODIs.
The story was similar for Andhra women's cricket, a lengthier one, if anything. Like any other state in the country, women's cricket came at a later stage for Andhra compared to men.  And they have a reason to do that since females playing the game were considered secondary at that time, which is so even now to some extent.
"Earlier we struggled with team bonding a lot," Andhra top-order batter Sneha Deepthi (now a Railways player) told
Women's CricZone
. "The support staff realised that and told the association about the problem resulting in more camps which would last 30-45 days each at a stretch. This made us know our teammates better, their likes and dislikes, inside out."
Women's cricket in Andhra was not a regular practice even after it came under the BCCI umbrella in 2007. With players coming from different districts across the states, it was difficult for players to gel with each other and show camaraderie on the field.
ALSO READ: Playing for India was easier than making a place in Railways side, says Sneha Deepthi  
That's when Andhra Cricket Association inaugurated its women's residential academy in 2010 housed at the JKC College in Guntur. The facility not only helped the cricketers stay together under the same roof but also changed their mindset towards the game.
"Initially the seniors used to dominate the youngsters but later in things changed. The Association understood that the future will be the youngsters and started supporting them and opened the ACA Academy in and when such type of setup is given to us, automatically things change in the minds of the players," asserted Deepthi.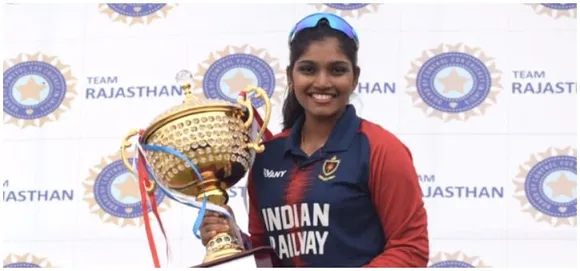 Sneha Deephi. © Shethepeople.tv
The process began, camps were held – for about 35-40 days – the players started getting to know each other, spent time together for long hours, all with a sole aim to bond with one another for better results. But something was missing, the spark that would lead them to greater heights.
In came the former New Zealand batter Maria Fahey, who had just retired from international cricket back then, as the head of ACA women's wing in April 2012. "The process had started well before Maria came into the fray. But she has been the biggest influence in Andhra cricket," said Deepthi. "The fact that we live together in a dormitory has helped us get closer to each other."
"She worked more on team bonding which was missing in the earlier stages. Earlier, it used to be a one-player show, but Maria made sure that everybody in the team contributed," Deepthi added. While for the group of young amateur cricketers from Andhra, it was a chance to hone their skills from at their best from the best, for Timaru-born Fahey, it was an opportunity to give back to the game and develop a group of passionate cricketers who were willing and wanting to be the best they could be.
ALSO READ: With an aim to topple India, Rwanda lay the base for a bright future
"I saw that they had a great love for the game and were technically pretty good, but they did not have the belief to back themselves to win matches or tournaments against stronger teams or take on higher representative players in other teams as they were a very young side," Fahey told this website from her home.
The New Zealander laid emphasis more on the mental part of the game making sure that the players communicate well with each other to be at ease. If someone is an introvert, she would go and talk to that player trying to bring the best out of her and made sure she gels well with other teammates.
"I made sure we trained each area of the game to ensure they developed not only technical but also tactically, mentally and physically. I also made sure we also worked on learning more about their individual games and preparation, as well as backing as supporting each other as a team," added the 36-year-old Fahey. It is also to be noted that Deepthi made her India debut during Fahey's reign in 2013.
The results were immense. Andhra graduated into the Elite Group in the 2015-16 season, and since then there has been no looking back. They even finished as runners-up in the Senior Women's One-Day Cup in the 2018-19 season losing to Bengal in the final. The U-19 side also clinched a BCCI one-day title in 2017.
"Over the five years there was a massive change, initially it took time for the players to learn to trust and believe in what we wanted to do and achieve as a team. But over a three-year period, they went from only winning at the U-16 level to clinch the title at age-group tournaments like U-16, U-19, U-23 and senior team. They have continued to grow and are successful to this day," asserted Fahey.
ALSO READ: Rakshitha Krishnappa – the serene leader who flies under the radar
Deepthi also credits the consistency to the sense of bonding that has grown over the years. "Earlier, we used to depend on a few batters to give us results in every match. But after Maria came in she made us bat with each other in the side. Like an opener batting with a No.7 batter or a tailender sharing the crease with a middle-order batter which helped us in matches later on."
"Even if a top-order batter had a bad day in office, the others in the team were able to make that loss with later on in the innings," added Deepthi, who has a triple century to her name – 350 against Srikakulam in a league match of ACA North Zone inter-district tournament.
With Fahey no more associated with the ACA academy – she left the job in 2017 – her teachings will always be immortal among her wards who are plying their trade for the state currently. Few like Deepthi may have moved out to play for Railways but every time they take the field, one phrase that always keeps on resounding in their minds, 'Take start. Communicate. No extras. Don't give up. No heads down'.