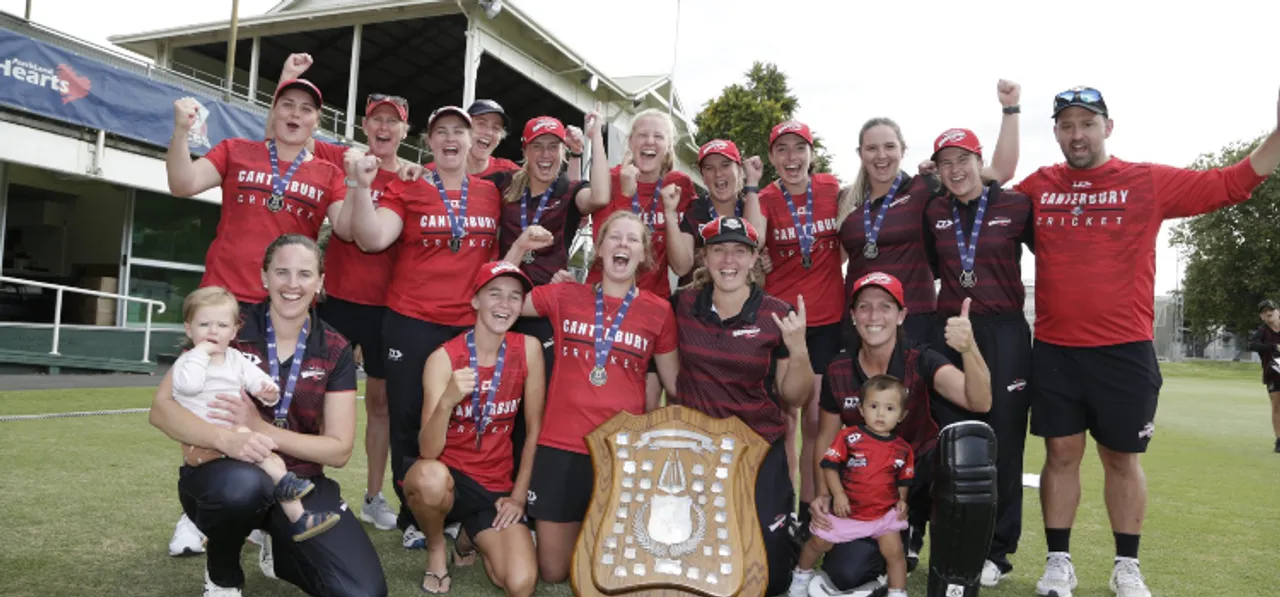 Nine players have been awarded Canterbury Magicians' contract for the 2021-22 season, Canterbury Cricket announced on Monday (October 11). These players will represent the defending champions in this edition of
Hally Burton-Johnstone Shield
(HBJ Shield) as well as
Super Smash
after their season double during 2020-21. They will form the squad along with the New Zealand contracted players – Amy Satterthwaite, Lea Tahuhu, Frances Mackay. Sarah Asmussen and Gabby Sullivan, two players with the New Zealand Development Contract, will complete the squad.
The squad for the season have only one change with Kate Ebrahim, who played an instrumental role in their blockbuster season, moving to Otago Sparks for the upcoming edition.
19-year-old Abby Gerken has received her maiden contract with the Canterbury side. She has been training with the Magicians squad and has represented New Zealand Under-19 side. Melissa Banks, Natalie Cox, Laura Hughes, Emma Kench, Kirsty Nation, Jacinta Savage, Jessica Simmons and Kate Sims are the other eight players with the domestic contract.
"I'm just trying to soak up as much as I can. The knowledge of the players around me – Amy, Frankie, Lea, hopefully playing some games around them, it'd just be cool to just have that knowledge and experience to learn from. I just want to play as many games as I can and hopefully score some runs and take some catches," Gerken said.
ALSO READ: The irrational belief that fuelled Canterbury's magical win
"Abby has been on the radar for a while now and it's really exciting, with 5 of our players being contracted through NZC, that we can blood young talent like Abby," Head coach Rhys Morgan, who guided Magicians' to HBJ Shield and Super Smash triumphs.
Skipper Mackay is excited about the outlook of the squad and added that they have perfect mix of experience and youth as they look forward to another fruitful season.
"I really love looking at it on paper; you've got your experienced players like Amy Satterthwaite who has played over 200 games across both formats for Canterbury and New Zealand and then you've got the mix of kids who are still at high school and the whole environment is new and exciting for them," Mackay said.
Magicians will start their HBJ Shield journey with the fixture against Auckland Hearts at home on November 6.
Canterbury Magicians squad:
Melissa Banks, Natalie Cox, Abigale Gerken, Laura Hughes, Emma Kench, Kirsty Nation, Jacinta Savage, Jessica Simmons, Kate Sims (domestic contracts), Frances Mackay (c), Amy Satterthwaite, Lea Tahuhu (NZC central contracts), Sarah Asmussen, Gabby Sullivan (NZC development contracts)