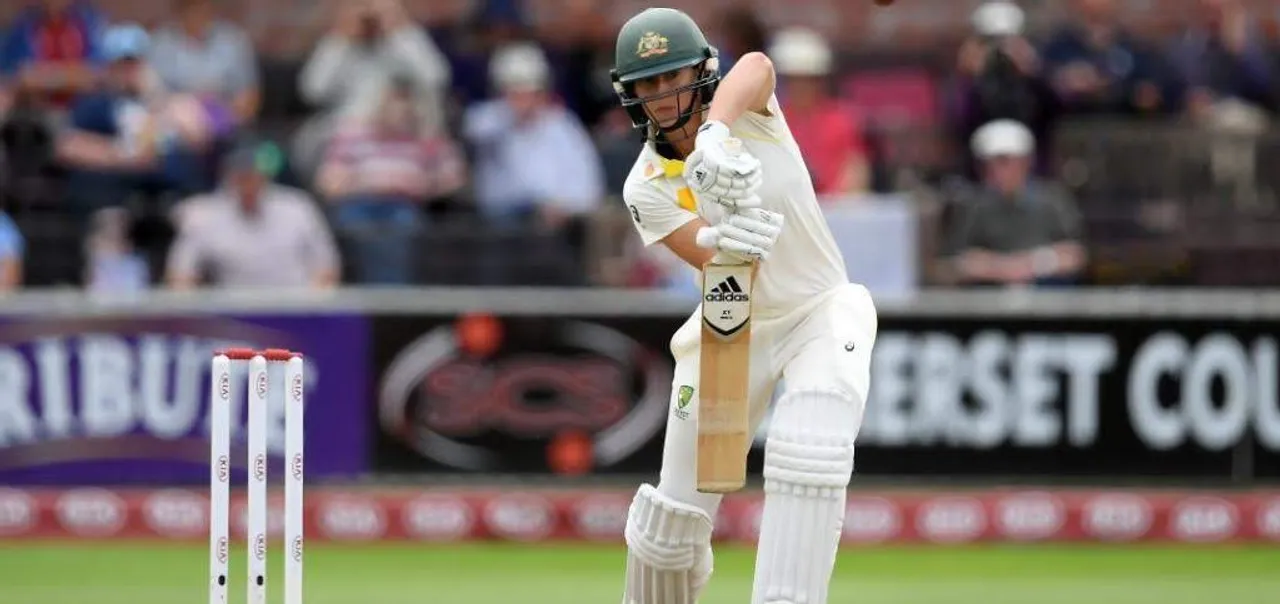 Ellyse Perry has said that she is looking forward to playing two Tests in the coming year, as Australia are set to lock horns with India in a Test for the first time since 2014, before playing a Test against England early next year in the Ashes.

"It's absolutely wonderful and the sentiment right across the team is that any opportunity to play Test-match cricket is a really, really special one for us," said Perry, speaking to the medial on Thursday (May 20).

"To be doing that against another nation in India as well as England in one summer, also at home and at two really great cricket grounds is something to really look forward to."

Australia and India will play a day/night Test and the WACA in Perth will play host to it. The hosts last played a Test at this venue in 2014 against England and Perry was the player of the match in the clash.

"I actually think, having played a Test match there before, it is an absolutely wonderful venue for women's Tests," said the 30-year-old, who scored a half century as well as picked a fifer then.

"The pitch obviously provides just that little bit of extra pace and bounce. The ball carries really well (and) there is a bit of sideways movement as well. So that is certainly in favour of our conditions and the Australian style of cricket."

"But having said that, looking at the Indian team - some of the skills their players, particularly their batsmen - it's going to be a really well-contested Test match. And yeah, a great opportunity for both sides."

The Australia-India clash will be only the second pink-ball Test in women's cricket. The hosts played England in Sydney in 2017 in the inaugural game and that match ended in a tame draw. Perry scored her Test best, a 213 not out, in that clash.

"We've only played one (day/night Test) match and that was four years ago." Perry said, looking ahead to the clash in September.

"It'll be a very different team playing the Test match against India than there was then, so I think it's very much level pegging. India are playing a Test match against England in their summer coming up, so in a sense they'll probably go one up on us this year in terms of that. I just think it's going to be a very level, competitive match."

ALSO READ: Darcie Brown, the blockbuster pacer in the making

India's multi-format tour to Australia comprises three ODIs and three T20Is apart from the Test that's sandwiched in between. For some years now, the Ashes has been contested in multi format, with the points accumulated at the end of the series deciding the winner. Though it is unclear if the points system will be in place for the Australia-India series, Perry believes it would be a good preparation for their series next year.

"I think the more Test matches we play and the more multi-format series that we play, the better we are going to get at it," the allrounder said.

"A number of players have been speaking about the desire to play more of these multi-format series against other top-tier nations, and for that to come to fruition this summer against both India and England is absolutely brilliant for the team. This gives us such a wonderful opportunity, and I think it's a sign of more progress in the women's game both on the domestic front but including on the international front with India having a strong desire to be involved in Test-match cricket too."

Traditionally, the WACA is known to assist pace bowling. Australia have a plethora of pacers at their disposal, with the likes of Tayla Vlaeminck and Darcie Brown having the ability to crank the speed-guns up. This is apart from the wily swing bowler in Megan Schutt as well as Perry, who can pose a lot of problems for the batters.

"One of the great things about the group, the way it's evolving, is there's some wonderful young players are coming through, certainly some great young quicks," said Perry about the problem of plenty that Australia have in their bowling department.

"Equally, our spin stocks are just as exciting - Georgia (Wareham), Sophie (Molineux) and Ash (Ashleigh Gardner) have been bowling really well over the last six months or so. So there's some great options there."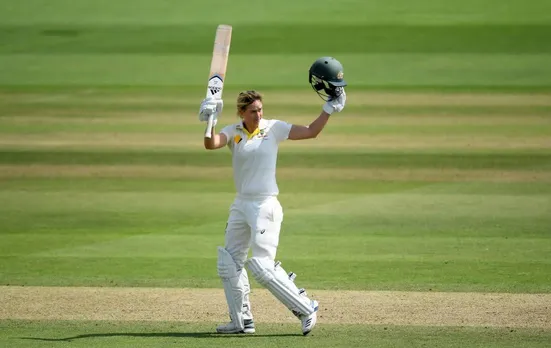 Ellyse Perry acknowledges the crowd after her hundred in Taunton. ©Getty Images

"I think one of our strengths is just how balanced our side is. From many ways, this is a great place for us to play a Test and for whoever gets a chance with the ball, it will be pretty exciting."

ALSO READ: Nervously excited about returning to Test cricket, says Jhulan Goswami

Although Tests in the Ashes have been a regular affair, outside of that series, women rarely are seen donning the whites – at the international stage as well as domestic cricket. While India and South Africa last played the traditional format in 2014, Pakistan, Sri Lanka, West Indies and New Zealand have not done so since 2004.

"I guess the biggest challenge is just making sure we do it justice and produce a high-quality and an entertaining game," said Perry, explaining the challenges of turning up and playing a Test match, without regular fixtures.

"And that is sometimes (difficult) when you are playing just a one-off Test match whether it's conditions at times that don't promote results. Yet they are all (about) just the experience and the different tactical demands."

"Obviously, the more you play the better you get with those things. So it's not (only) challenging, it's really exciting but we'll certainly love to play more Tests to hone those skills," she concluded.