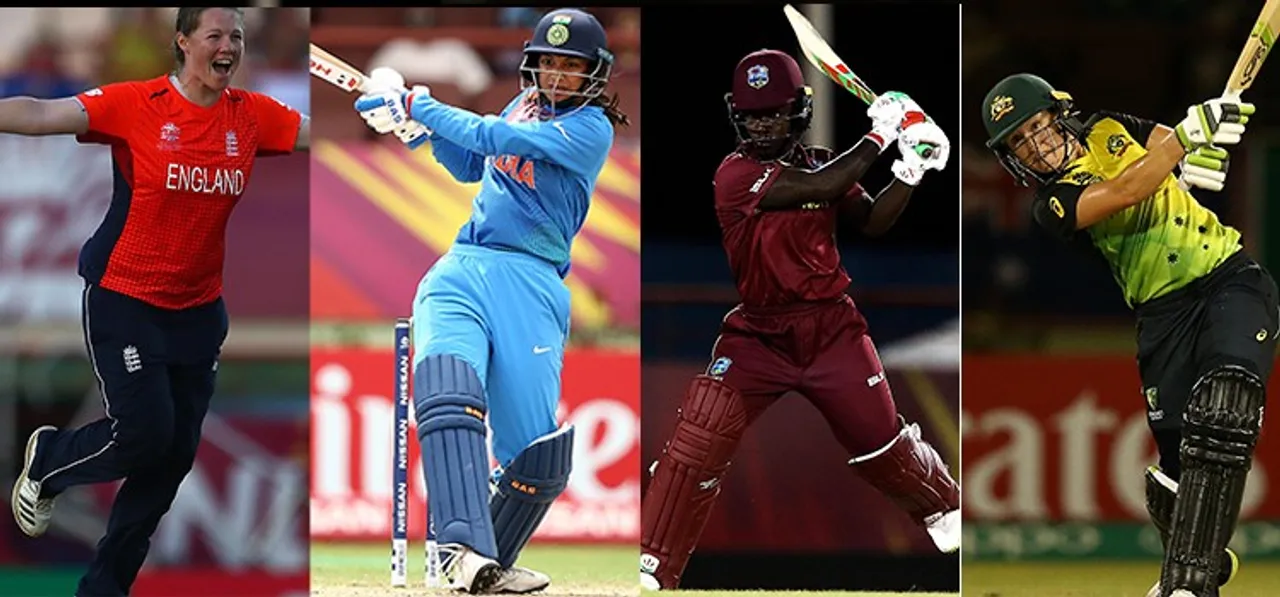 Torrential rain in St Lucia, the most sixes hit in a tournament, a triple-header, penalty runs, tears to become professional and retirements, gives a glimpse of what the last ten days have been like for the sixth edition of Women's World T20. Having started with ten teams, the semifinalists have been decided: India, Australia, England and Windies.
The World T20 began with the longest day of cricket that I have ever covered, as we were on air for 16 hours for the triple-header. What emerged after that mammoth day was that India were here to play as they encountered a debilitated New Zealand side, Australia looked professional in all facets and the home side, Windies overcame a jittery start with the bat, to over power Bangladesh through Deandra Dottin's 5 for 5.
One thing that became apparent was the fact the umpires were going to enforce law 41.14. Law what, I hear you say. The law is for batters who damage the pitch, when playing or running in the danger area. After a few friendly warnings and one official and final warning, the umpires began to penalise Pakistan, not once but twice and Ireland once, with each occasion bringing about five runs going to the oppositions total.
Despite the sour taste left by those penalty runs, it didn't stop everyone talking about Harmanpreet Kaur's, jaw-dropping innings of a 103 from 51 deliveries against New Zealand. With eight massive sixes, blasted into the stadium it was the perfect way to start the tournament. It also sent a strong message to the rest of the competition that India, who weren't necessarily known for their skills in the shortest format, had rectified that assumption in the capable hands of their leader.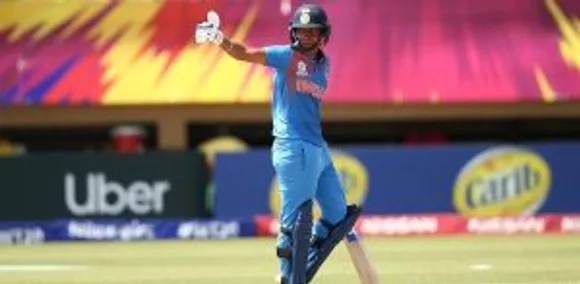 Harmanpreet Kaur in action. ©ICC
Harmanpreet continued her dominance against Australia with a firepower innings of 43 off 27 and was ably supported by her deputy, Smriti Mandhana (83 off 55) when the teams met for the top of the table clash. In the end the game wasn't the thriller that was expected, with India finishing top of the table in Pool B, with Australia, New Zealand, Pakistan and Ireland to round things off.
Throughout the group stage matches, it was evident that Ireland were behind other countries and are in fact the only group of players in this tournament that don't have central contracts by their national board. After Ireland's match against Pakistan, a clash that they had been eying off, in a hope to bring up their first WT20 victory after ten attempts, Laura Delany broke down in the media conference "if we were professional I wonder what the score would have been out there?" To make things harder, Ireland will need to rebuild quickly after four of their stalwarts, Clare Shillington, Ciara Metcalfe, Isobel Joyce and Cecelia Joyce announcing their retirement after the last match.
Australia look strong despite their loss to India, the reason I say that is that Alyssa Healy who has won all three Player of the Match awards, didn't bat as she collided with Megan Schutt in the field and had a slight concussion. A number of Australian players have stepped up on different occasions, however the only concern is that Harmanpreet and Mandhana, may have opened old scares when it was India that sent them packing in the semifinal of last year's 50-over World Cup.
In St Lucia the rain continued to tumble down making their first day a wash out and there were discussions about moving the remaining Pool A games to Antigua. In the end it was aborted, as the weather wasn't necessarily guaranteed to be perfect in Antigua. With shortened boundaries and sodden outfield the remaining matches were able to continue, but that didn't help the South African side as their batting was atrocious against Windies and England. In the end, their captain, Dane van Niekerk was only able to tweet, "sorry South Africa..."
https://twitter.com/danevn81/status/1063616756097458176
Pool A was seen as the "easier" pool and once South Africa tanked, Windies grew in strength with their top order finally finding some form in their third match against the diminutive Sri Lankans. Hayley Matthews (62 off 35), Deandra Dottin (49 off 35) and their captain Stafanie Taylor (41 off 25) are hitting their straps at the right time.
However it has been their bowlers that have turned matches in their favour. With the advantage of their athletic ability in the field, which has already effected some amazing run outs and with the music blaring, the Windies are dancing into the semifinals as a true contender.
England is the final team into the semifinals, having chased in all bar one of their matches. It was their last encounter against the home nation that they were challenged, faced pressure and their young spin attack was tested. Similar to Australia it might be just what the doctor ordered, as I tend to feel that it is extremely hard to keep winning the shortest format as it can be won or lost in a over or by one individual player's performance.
Surprisingly, Windies lead the Pool A, followed closely by England, South Africa and finally the qualifiers Bangladesh.
The semifinals will be played in Antigua on 22nd (Thursday) and with both Australia and England missing out in playing each other in a warm-up fixture there, the conditions will be new to them. At this stage I genuinely feel that there are three countries that could win the World T20, with England just missing out.
All I know is that this is the most open World T20 that we have ever seen, so sit back and #WatchThis!!
/codes_iframe