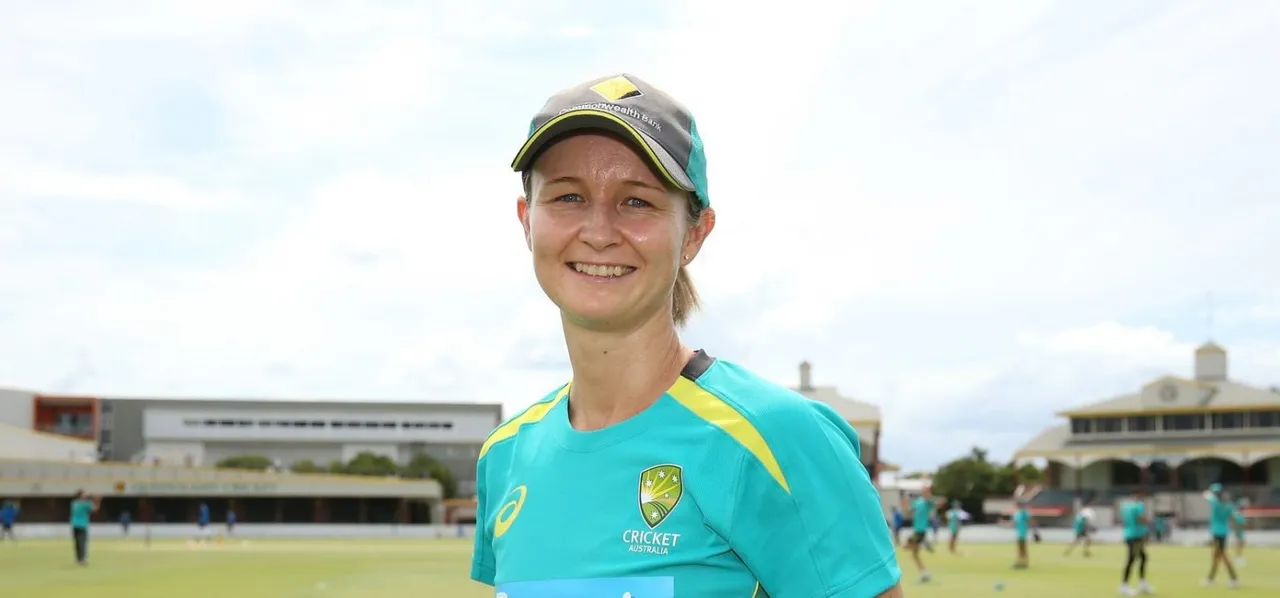 Leah Poulton, the former Australia and New South Wales batter, has been appointed by Cricket New South Wales to the new role of Head of Female Cricket. The program has been created to ensure that all segments of the female performance program work cohesively to run 'athlete-centred' programs.
The role has been created by Cricket NSW as part of the restructuring of their high performance department that aligns male and female programs.
"Cricket NSW has been a big part of my life for the past 20 years. It feels great to be coming home," Poulton said. "NSW has an amazing history of innovation and success, I'm looking forward to working with our staff, athletes and communities to ensure we continue this great history."
However, Poulton's appointment means that she has had to resign as head coach of Melbourne Stars in the Women's Big Bash League (WBBL) - a position she only recently acquired - and as Cricket Australia high-performance coach.
ALSO READ: The 'Gameplan' behind Australia's dominance
"While it's not ideal to accept a position and move on so quickly, the Head of Female Cricket role at Cricket NSW was too great an opportunity to pass up," Poulton said. "I'd like to thank the Stars for everything over the past couple of months."
The four-time NSW Belinda Clark Medal winner has, since her retirement from domestic cricket in 2015, been involved in various coaching roles in the WBBL and Cricket NSW before joining CA's high-performance program.
"Working for Cricket Australia over the past three years has been the highlight of my professional career," she said. "I'm extremely proud of the programs and structures we've built and take great satisfaction in knowing young female cricketers have never been better placed to fulfill their potential."
Poulton, who played 90 internationals for Australia between 2006 and 2012, served as assistant coach of Sydney Thunder in 2015-16, worked as Cricket NSW's female pathway manager, and New South Wales' assistant coach, before shifting to CA's Centre of Excellence full-time. For the last two seasons - 2018 and 2019 - Poulton also worked alongside Ben Sawyer as assistant coach of Sydney Sixers.
ALSO READ: Leah Poulton appointed head coach of Melbourne Stars
Lee Germon, Cricket NSW CEO, said the newly created role of 'Head of Female Cricket' will provide strategic focus on the women's game.
"NSW has been very successful in women's cricket, from pathways through to the Breakers, however we are aware that the level of cricket has improved significantly across the country," said Germon.
"Leah, with her experience and exceptional skill set, will inspire and drive a high performing culture that helps us deliver successful, respected and inspiring New South Wales players and teams, including our Sixers and Thunder WBBL sides.
"With her unique mix of pathway development and high performance success, Leah will provide leadership that is imperative to enable us to continue to develop outstanding young cricketers who become great NSW and Australian players."