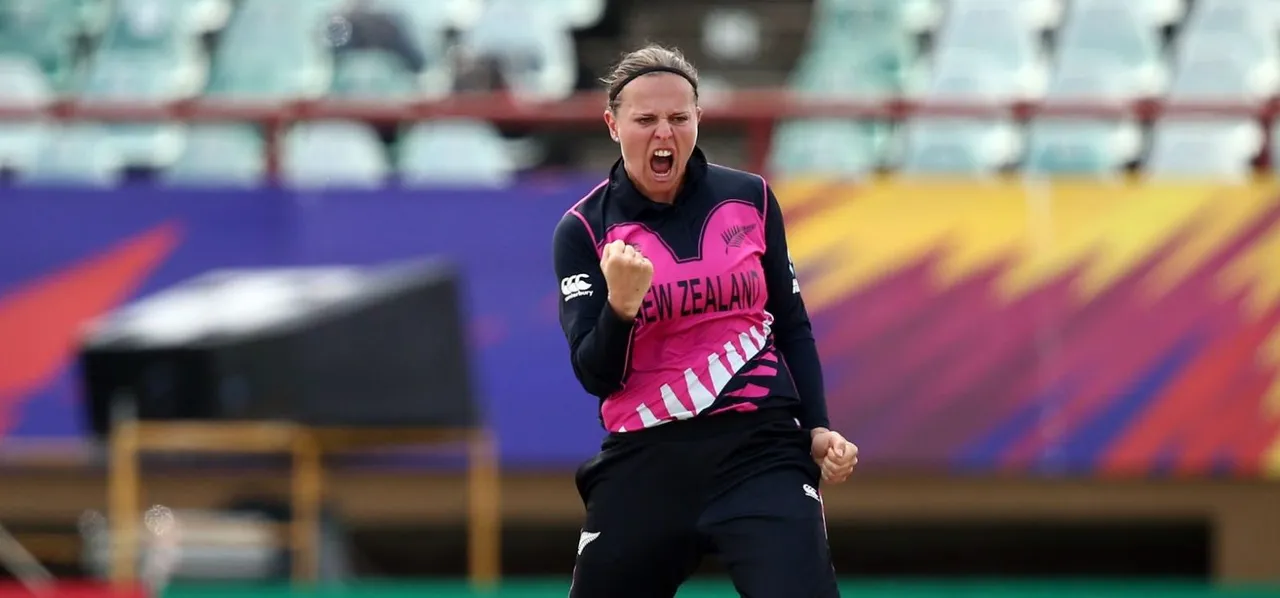 Many of the most interesting insights from the athletes and coaches I've interviewed on this trip have come soon after I turn off the 'record' button on my phone. Lea Tahuhu was no different. After our chat, I conveyed my envy about how New Zealand were unashamed of their pace bowlers, whereas other sides sometimes looked at extra pace as a liability, and preferred taking pace off the ball. Tahuhu grinned, and said that may continue to be the case 'until the batters figure out how to play spin!'
They hadn't figured it out in this World Cup. Tahuhu bowled just one over in New Zealand's last two games, with spin playing a much bigger role than expected. New Zealand's exit notwithstanding, Tahuhu is among the elite club of female bowlers who can push the 120-kmph mark. And yet so little is known of her provenance and evolution.
This interview hopes to remedy that. Excerpts, from a frank chat with Women's CricZone, on the sidelines of the T20 World Cup 2020.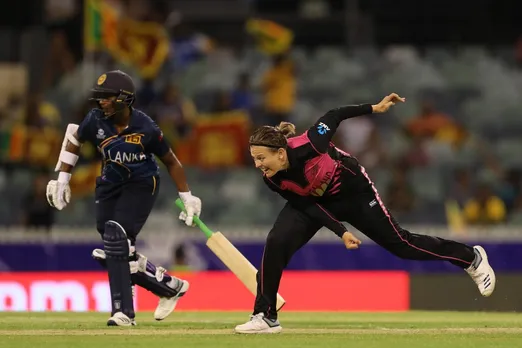 Have you always been a fast bowler?
To be honest I started out very young as a batter. Then around age 11 or 12 I grew a bit, and could bowl quicker than the others. That continued to develop as I went on to play domestic cricket at 18 for Canterbury. I was right up there in terms of pace, that allowed me to stand out.
So this was something natural?
Just something I've been given. One of the biggest things for me is making sure my approach to the crease and my rhythm is nice and smooth. The bowling coach I work with back home has a saying: smooth is fast. If I try to bowl too quickly I end up bowling slower. 
There's usually some genetics involved in bowling fast. Do you have athletes in the family, or did you play other sports?
I played a bit of soccer and indoor cricket. My dad played rugby league, but only at the club level. A caretaker at school saw me mucking around with the boys and thought I could enjoy some cricket. Both sisters played for a while as well.  But backyard cricket wasn't a thing in my family. Instead I would go out and kick the soccer ball against the fence!
ALSO READ: New Zealand lay down the marker for other countries
So when did you actually dream of playing cricket for New Zealand?
Well, a lot of people talk about the 2000 World Cup, I didn't know it was going on in the country. It wasn't until I was noticed for age group tournaments - around 15 - that I realised there are women playing for Canterbury and some of them play for New Zealand. That then became a goal, and I'm a pretty competitive person and if there's something in front of me that I can achieve, I go after it quite hard.
New Zealand have only recently gone fully professional. Did you work outside the game?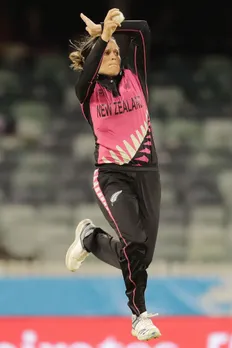 I was an admin assistant for an oil, gas and chemical company for six years. I left when I started playing for the Renegades (2016-17). I worked through the year. I'd leave home at 6 AM for an early gym session, then go to work for eight hours. Then attend training at night, and be back home by 8 at night. Then pack your bag and go again. That was normal, and we managed to find a way and fit everything in. I joke now, being professional, that I struggle to see how you could possibly fit eight hours of other work in each day!
What were the conversations around the time you took that jump?
Things were getting more professional with New Zealand. Then the opportunity to play in WBBL and KSL meant I could take a bit of a risk.  I was lucky to have full support of my partner and family to chase that dream. 
We have one year contracts and WBBL. When cricket is your livelihood it puts a bit of pressure on that. But at the same time we're getting to do something that a lot of people would kill to do. So you enjoy it and you work really hard and make sure you're offered another contract. Thankfully it's paid off and been able to make a living from cricket. 
(In) the women's game there's more money and resources now but still one contract doesn't set you up for life. Not an IPL situation. So most cricketers will do Uni (University) or have careers outside of the game they can fall back on. That's not a bad thing either, balance in life. Everything being solely focused on cricket is not a healthy environment. 
Your natural round arm action seems to help with your pace. But is it also a double-edged sword, because most batters are used to training with the boys?
Privileged to bowl at this pace, not everyone can do it. Pretty cool to be among the only three or four in the world to be able to do a skill that no one else can. 
You've had a new head coach come in, Bob Carter, from a men's coaching environment. How much of a difference does that make?
Bob's been a part of the Black Caps in High Performance. The way he thinks about the game is very tactical, also keeps the girls on our toes, he's not a quiet person in the nets! We refer to it as him barking at us (laughs). He'll be the first to say he does that.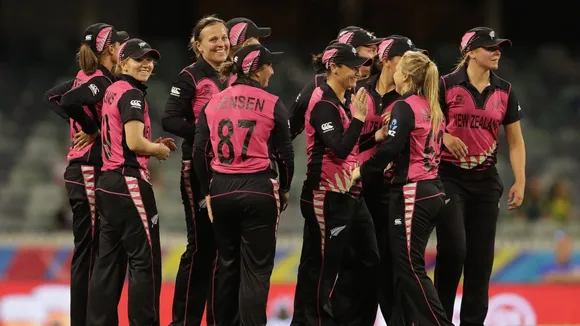 You're of New Zealand Maori origin. And there aren't a lot of players with indigenous origin in the New Zealand side. How important is that to you?
There aren't that many in the White Ferns. There's myself and Suzie Bates. It's important to me, it's from my dad's side of the family, he passed away eight years ago. Something is close to the heart when you get it from a family member who's no longer with you. 
Eight years ago, was that during the Quadrangular series in England, your first series? I remember being on that tour and hearing you had to leave mid-way. 
Yes, it wasn't easy. It's one of those things, many people go through grief. Something that takes a long time to process, but my dad was a big influence on my career and he taught me through my youth. Thankfully we went to Brisbane before heading to the Quad series, I made my ODI debut there. He got to see me make my debut which was pretty special. So being able to live out this dream we shared is pretty awesome. 
And now you're a parent yourself. What's changed since being a mother, as a cricketer and otherwise?
It gives you massive perspective. Having only cricket as life is probably not a very healthy thing. Right now we've got a 7-week old daughter who is everything . It makes it so amazing to get home from training or a game, and no matter what's happened or how you're feeling, she gives you a smile and nothing else matters any more. It's absolute love and joy.