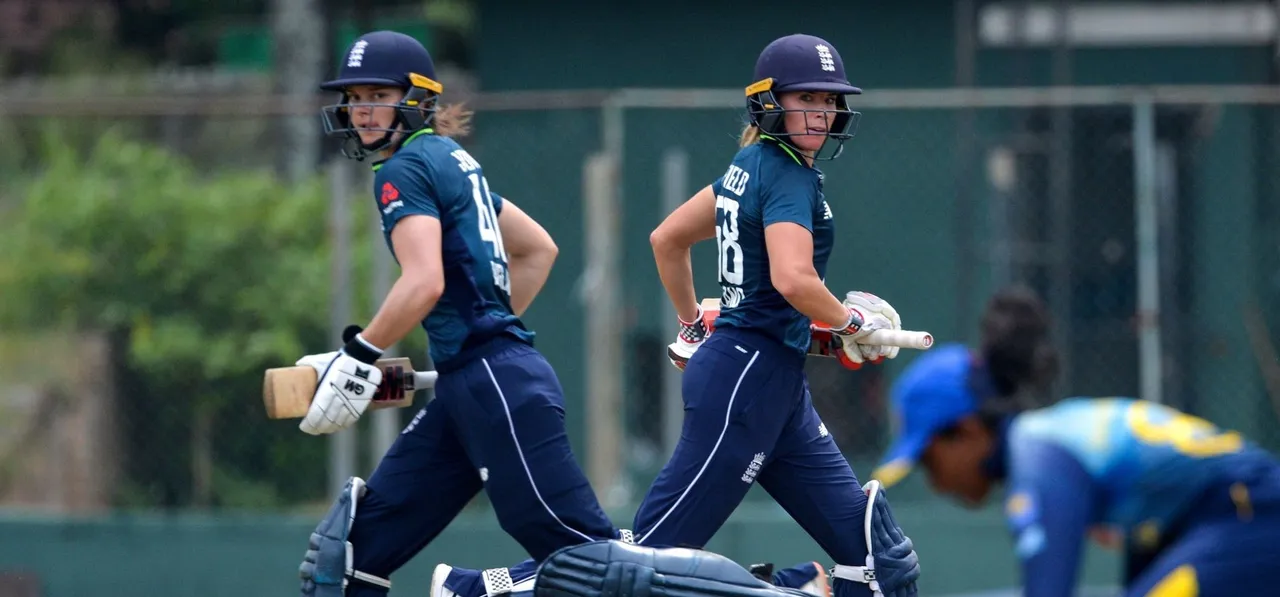 Having returned to the UK this weekend, Lauren Winfield and Amy Jones are set to join the rest of the England squad when they return to training on June 22. The duo were
stuck in Australia
due to international travel restrictions that were in place due to the coronavirus pandemic.
Both the players will be able to train outside since the government imposed 14-day mandatory quarantine period came into effect only on June 8. However, both Jones and Winfield arrived in the country before that, and will thus be allowed to leave home whenever necessary. England's
head coach Lisa Keightley
also arrived in time and is expected join the squad in training from June 22.
Winfield was in Queensland, celebrating her honeymoon with partner Courtney Hill, and Jones was on holiday in Perth when they found themselves stranded in Australia due to pandemic induced lockdown. They were, however, able to continue exercising after the ECB managed to get some equipment through to them.
England's series
against India
, that was due to start the end of June, had to be postponed, but the ECB are in discussion with both the Board of Control for Cricket in India and Cricket South Africa to turn South Africa's bi-lateral series against the hosts - due to be played in September - into a
tri-series
.
ALSO READ: ECB considering tri-series involving India, South Africa
ECB's chief executive Tom Harrison remained hopeful about the possibility of international cricket going ahead this summer. "We're talking to the BCCI and to Cricket South Africa about bringing their women's teams over to play a tri-series, so we have something really to celebrate with the women's game in September," he said on
BBC's Tuffers and Vaughan Show
.
He warned the current situation in India, where the daily number of COVID-19 deaths continue to rise, could put the India series in doubt. "When you're dealing with international teams, you're dealing with the Covid environment here and overseas as well. If we were in the eye of the storm in this country a few weeks ago in cricketing terms then very much now it looks like that has moved to the subcontinent now where they are experiencing their very tough moment with this pandemic."
"And hopefully they can get over that quickly which will enable us to bring the team over. Hopefully we continue to make progress in defeating this virus and we can have a good tri-series with India and South Africa at the end of the summer," he concluded on a hopeful note.