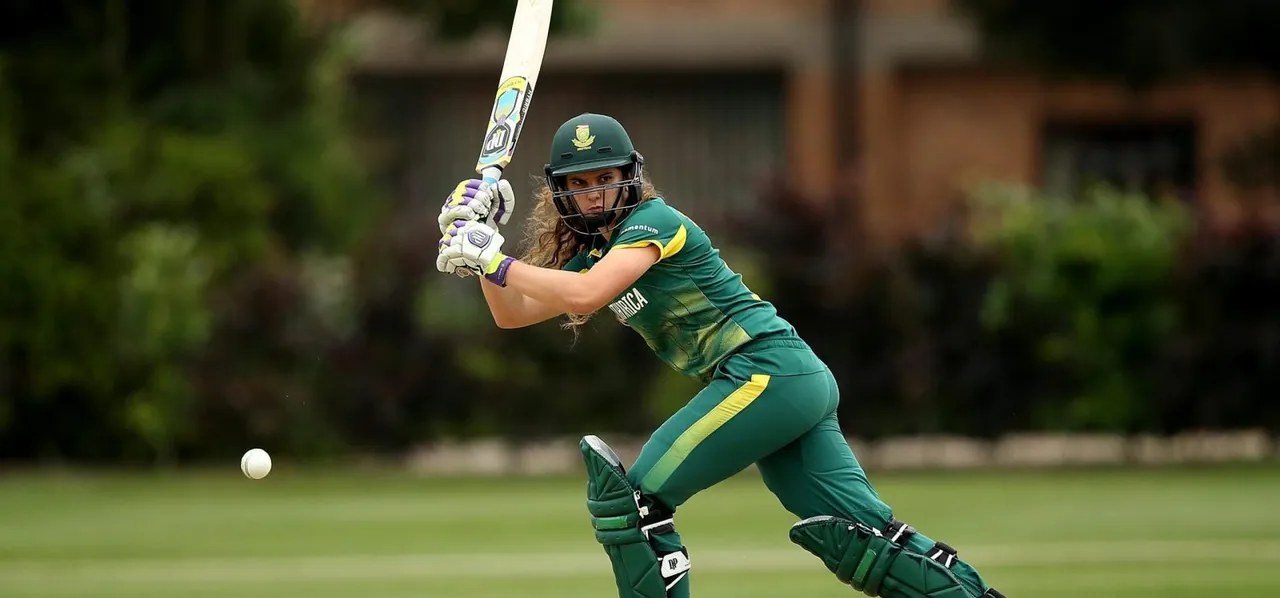 South Africa batter Laura Wolvaardt has made it clear that she wants to be the best in the world but her main focus remains on winning the coveted World Cup one day. South Africa have never won a World Cup –50-overs or T20 – with the best finish coming during the 2020 T20 World Cup in Australia when they finished in the semifinals.
"It's not something I necessarily think about, my main focus is to contribute and do what I can for the team," Wolvaardt told reporters ahead of the third and final T20I against Pakistan in Durban. "The main focus is to win the World Cup with this team one day if I can focus on my preparations and practice.
"If we can do what we need to do and hopefully we can get there one day," she added. The 21-year-old has been one of the revelations for South Africa with the bat in recent times, especially after her spectacular show in the T20 World Cup last year in the pressure situations.
ALSO READ: ICC nominates Shabnim Ismail, Marizanne Kapp, Diana Baig for Player of the Month honour
Having made her international debut in 2016, the right-hander has played in 53 ODIs and 27 T20Is to date and solidified her spot in that Proteas middle order with an average of 45.36 in the 50-overs format.
"I am a very competitive person, I want to be the best at what I do so it's a long process. It's something I have spoken to them about and they have mentioned it before," Wolvaardt stated. "I am trying not to think about it, the more you think about things like that the less focussed you'll be on cricket.
"But for now, it's just watching the ball and hopefully, I can challenge some of the greats in the world." While she talks about watching the ball, the Cape Town-born youngster has mastered the art of cover drive like no one and it is something that fans around the world love to watch when she is at the crease.
ALSO READ: South Africa Emerging team to tour Bangladesh for limited-overs series 
"The cover drive is always a shot that I enjoyed. The last few seasons I tried to get it on over the covers even more because I kept on getting stuck to try and go through the whole team. So I am definitely looking to improve on my game and expand on my options and so far it's been working alright," she said.
However, Wolvaardt admitted she needs to work on her leg side too. "I prefer offside to my legside, expanding on my legside is always something I need to work on so just to get that extra boundary option on the legside maybe or just to rotate the strike.
"I try and play as straight as possible, I try and pack away any risky shots and try to keep it simple especially when it's on the slower side," she said. In the ongoing series against Pakistan, Wolvaardt finished with 125 runs in the ODIs with a best of 58. Her two T20I yielded just 28 runs so far.
"Before I started batting in the lower order, I had an extended run in the T20 series and I guess the performances were really there. Moving into the middle has been a good, fresh change for me," she admitted.
"I have enjoyed coming in and have the field spread so I am able to rotate early on. So I am enjoying myself in the middle order and hopefully I can contribute and solidify my spot."