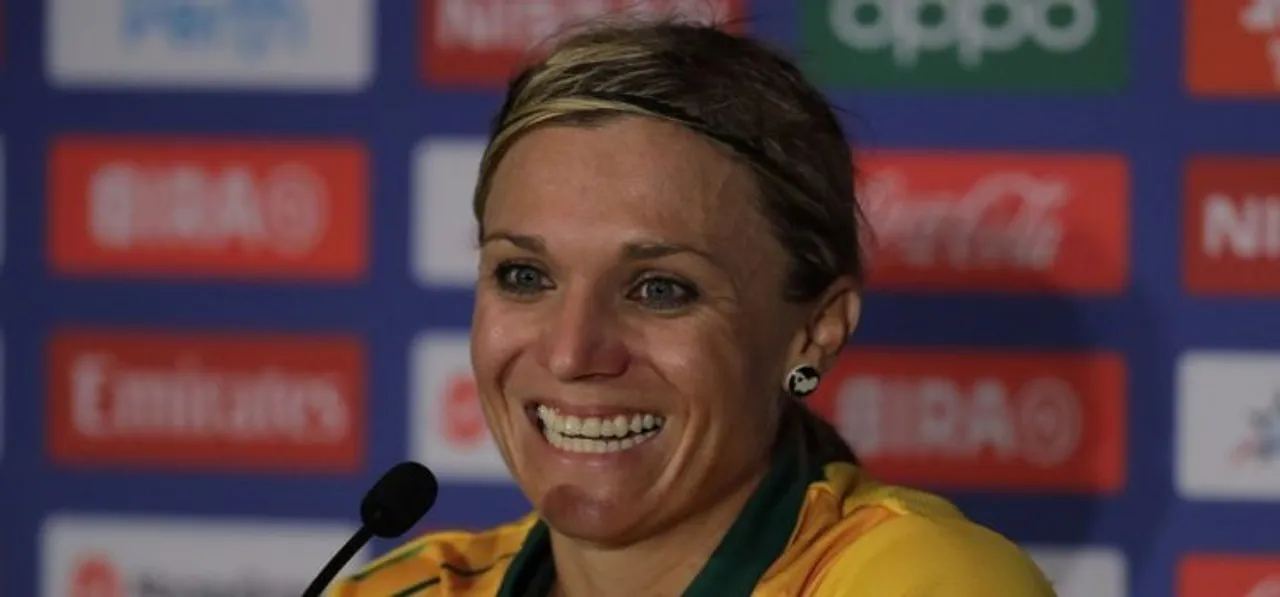 Mignon du Preez believes Lara Goodall is a very good prospect and is excited to see what she can provide for South Africa as a number four batter in the future. Goodall top-scored for South Africa with an impressive 49 run knock before she was castled by Harmanpreet Kaur.

"She (Goodall) hasn't been a consistent fixture (in the line-up) in the past. But I know it's something that she's gone back and worked on. She definitely wants to make sure that she imprints herself in the Proteas line-up," du Preez said during the media interaction ahead of the third ODI on Thursday (March 11).

"For someone so young, the way she played in the last game really showed some of her character. It wasn't easy losing partners all the time around, you have to kind of hold yourself. I don't think we have seen the best of her, she still got a lot more to offer and I am excited to see what she's going to bring in the last few games."

ALSO READ: Jhulan Goswami, the master of her craft

31-year-old du Preez believes having Goodall at number four allows South Africa to have a left-right combination to counter the likes of Jhulan Goswami.

"I think she's a fantastic number four. She just got out before a fifty and I salute her. She's actually done all the hard work and deserved a big score," du Preez said. "It's actually better to have a left-right hand combination against Goswami to make sure that she can't really settle into a length."

Having herself and Marizanne Kapp in the lower middle-order allow them to control the back end of an innings. Something that they have struggled with as a team in the past according to du Preez.  She also added that they are making sure that Kapp gets enough rest between her bowling and batting duties in the absence of their another key allrounder in the form of Dane van Niekerk.

ALSO READ: The disdainful punisher, Smriti Mandhana

"We know how good she (Kapp) is when she bats early, with Dane van Niekerk also not being there, we changed the batting order slightly. She usually bats at four and the top-order shifts around a little bit. Sune has done a fantastic job for us at number three," du Preez said. "I think it also gives her enough rest from a bowling point of view to make sure that we her enough rest between the innings."

"Kapp is one of those experienced players who can come in early and bat for longer periods or she can also take away the game from the opposition at the back end. I think that's one of the areas we struggled in the past as a team. We do really well in the in the beginning and then in the middle period we tend to lose quite a lot of wickets in clusters. Having a senior batter in the back end to control that period worked for us."



Du Preez wasn't required to bat in the first match and was out after scoring only 11 in the second match. She will be hoping that the middle-order consisting of Goodall, Kapp and herself will come good for South Africa on Friday to post a challenging total on the board if they have to bat first again on conditions that seem to get better as the day progresses.