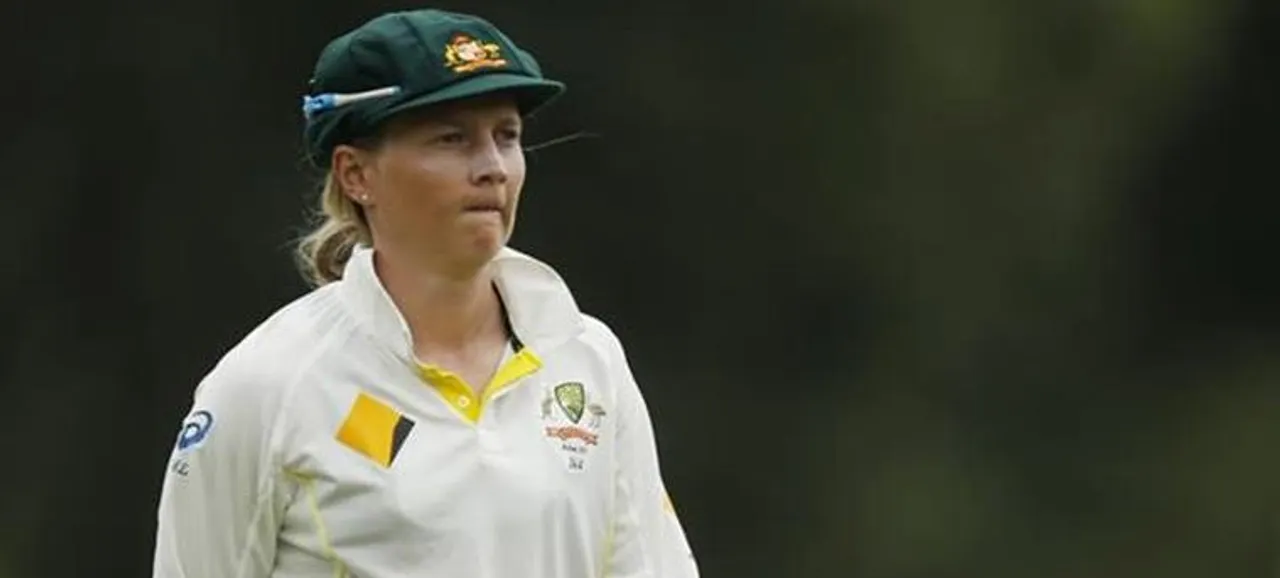 Skipper Meg Lanning hopes more countries will get involved in playing Test cricket and multi-format series becomes a norm as Australia get ready for the busy home season – including Tests against
India
and
England
- ahead of the World Cup 2022. Lanning feels the players are always excited at the prospect of playing more Tests and wants a proper system to be in place to make players familiar with the format.
"The hunger is certainly there to play more test matches and the excitement level within the playing group are very high at the moment. Now we've got a couple to play instead of just a one off," Lanning said at a media interaction on Monday (July 5). "I hope down the track that more countries are wanting to become involved. I do like the Ashes format where it's part of the shorter format games which you play a lot more of. I think makes sense to have a test match within that series."
"We will certainly be looking to win as England and India will be. That's an important part of it, looking at it to win the Test matches and playing the way that we want to. I think that only comes with experience and time playing that format. So, the more we play, the better it will get and the better spectacle it will be."
Australia will be playing India in Test match after more than 15 years when they take on the visitors at WACA in Perth in the pink-ball Test. Lanning feels India playing the format will have a huge impact in the cricketing world and hoped that they will get to play more fixtures against India than it being a one-off event.
ALSO READ: Rachael Haynes bats for more multi-day cricket and a robust domestic structure
"India are a cricketing powerhouse. We have seen it in the men's game what an impact they can have on cricket around the world. I think the women's team and the women's side of things is no different to that," Lanning said. It's really exciting that they've agreed to play in a test match and obviously they're very willing to do it
having played
England as well."
"It's only going to move the game forward and increase the awareness of the game, both here and in India as well, which I think is a really important part of it. Personally, I would love to play a Test match in India. I think that would be a great test and a really good challenge. Hopefully it's just the start of what's going to be something that will continue into the future as well."
Australia don't have multi-day matches in their domestic calendar much like England and India. There have been talks about the need to have these matches in the calendar to get players familiarise with the format. Lanning is also of the opinion that women's Test matches could be played as a five-day game to achieve more results in the format.
ALSO READ: Managing the player fatigue is at the forefront of our mind: Matthew Mott
"It makes a lot of sense if we are going to be playing more Test matches internationally to have some sort of domestic structure in place. I'm not sure exactly how you do that. But it's hard to get better at something if you're not practising and doing it at the level below," said the 29-year-old.
"In terms of the length, it probably makes sense to take it out to five days. We played against England and the one just recently with England and India that there was a little bit of rain around. Once that happens, it makes it pretty difficult to get a result. So, I think pushing it to the five days makes a lot of sense."
With India's Test at WACA being a day/night affair, Australia might be tempted to bring in both their tearaway quicks
Tayla Vlaeminck and Darcie Brown
, who were part of the side during the New Zealand tour, into the playing XI.
"The fast-bowling unit of our squad has been building a fair bit over the last 12 months. We had Tayla Vlaeminck come back after some injuries and we introduced Darcie Brown. They are two really quick young bowlers who are a super exciting and the prospect of both of those being unleashed on the WACA is quite a nice one," Lanning added.
With the COVID-19 pandemic induced travel restrictions and hectic schedules, many of the Australian players including Lanning, Alyssa Healy, Rachael Haynes have
pulled out
of England's new competition The Hundred. Lanning says it was a difficult decision for everyone to make but her number one priority is always to play for Australia.
"I was always really excited about playing in The Hundred. I think it's going to be a great tournament and there's been a lot of work put into to get it up and running. Unfortunately, the preparation for the Indian series wouldn't have been as I would have liked. It was disappointing to have to make that decision because I would have loved to be part of it. My number one commitment is playing for Australia and captaining Australia and I put that first in terms of The Hundred this year," Lanning concluded.