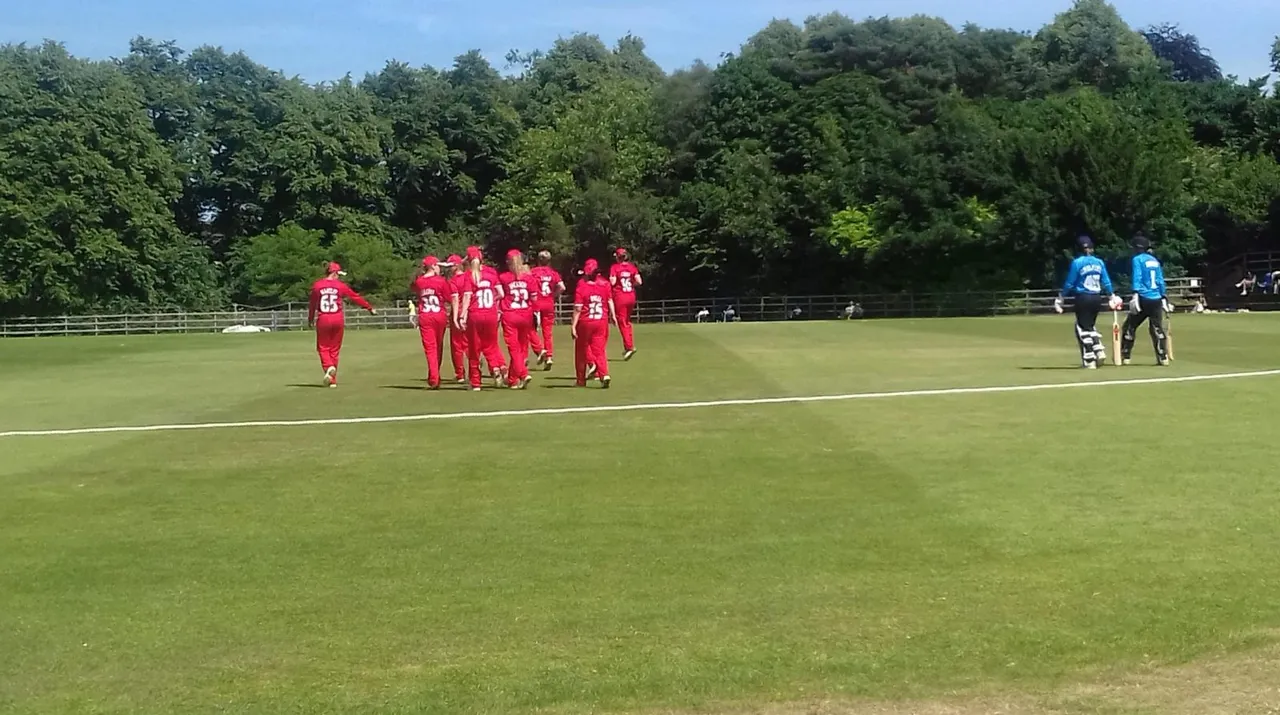 Sussex made it two wins out of today, as again Georgia Adams stared with the bat to guide her side to an eight-wicket victory against Lancashire in the middle game at Edgbaston Foundation Ground, Birmingham.
Lancashire had three players return to their starting line-up having missed the previous week with international duties. It did not help though. Sussex having just fielded in the previous match were straight back out.
Chiara Green put Lancashire on the back foot when she bowled Evelyn Jones. Sussex were well aware of the danger that Lancashire's opening pair possess. Emma Lamb the other opener faced just two balls in the first three overs. Sussex in that time took the wicket of Danielle Collins for 8. Freya Davies was carrying on her wicket-taking form from the game before.
Lancashire were in further trouble when Kate Cross was bowled by Nancy Harman. Ellie Threlkeld started to build a partnership with Natalie Brown to steady the red rose county. Brown and Threlkeld added 40 for the fifth wicket before Brown departed. Threlkeld batted out the innings for an unbeaten 41. Lancashire finished on 109 for 6.
It was to prove not enough for Lancashire as Sussex set about their task with ease. Cross took one of only two Sussex wickets to fall bowling Paige Scholfield for just 1. Izzy Collis was busy rotating the strike with her captain and even during a Cross over that would have made the bowler just so, she employed two ramp shots for four.
It was Georgia Adams who again top-scored for Sussex with 61. Adams again looked in control and never looked like getting out. That is, until with the scores level she managed to give mid-wicket some easy catching practice. It typified the Lancashire Day when the winning runs were through extras.
Sussex could now go home having won both of their games and a day well won. Lancashire still had to play the hosts of the day Warwickshire. Could they put things right?