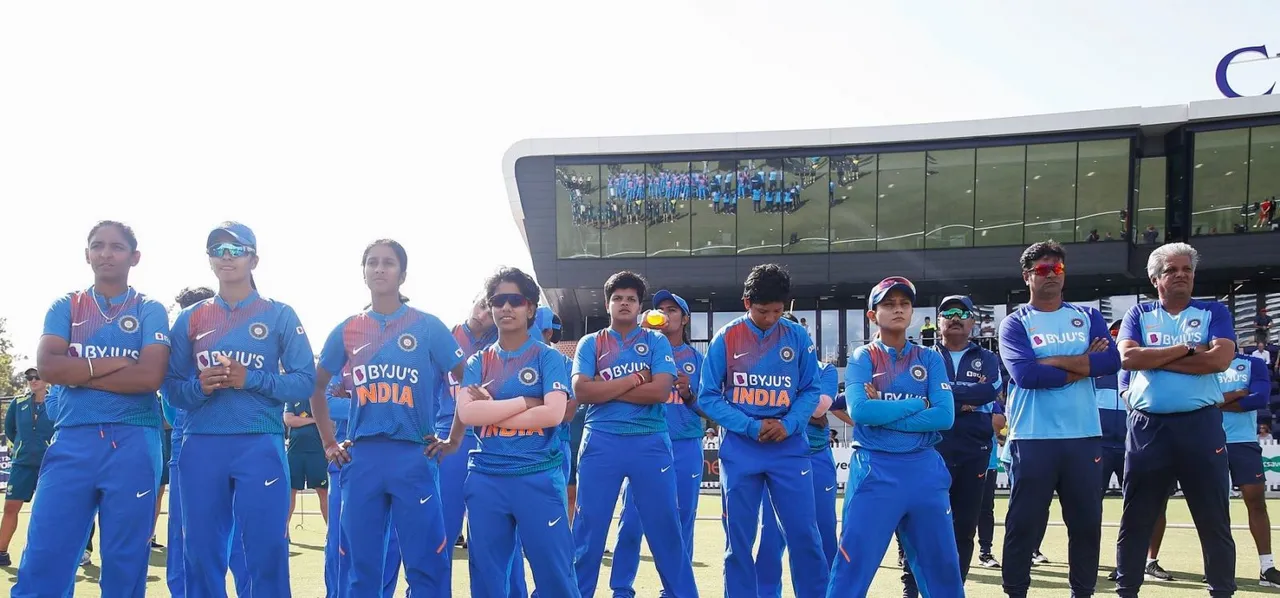 Pete Sampras has been No. 1 for seventy weeks and everyone on my team says I'm destined to kick him off the top of that vaunted mountain. I tell them that tennis has got nothing to do with destiny. 

Destiny has better things to do than count ATP points. 

- Andre Agassi, in his memoir, 'Open'. 
That India deserved to win is undeniable. That world cricket wanted India to win is a fact. An Australian win was a reassertion of their dominance, but an Indian win might have further shifted the lens through which the world's richest cricket body views their women's team. And possibly have seismic ripples filter through the wider cricketing world. "It's all about destiny, and I'm a big believer in destiny. I feel like this is the way it was meant to be," said Veda Krishnamurthy after a washout gave India a place in the final. 
Whether an Indian win was indeed destiny, is conjecture. That India could not win, is history. 
International Women's Day 2020 was many things. A fitting finale to what I believe was the best women's cricket tournament ever. A celebration of empowerment, inclusion, and everything female, with a pregnant Katy Perry bookending the final with Roar and Firework. It was a celebration of the value of women's sport as a commercial product, attested to 86,714 paying spectators who packed the MCG to watch.
The moment Sunday's record attendance at the MCG was announced to the crowd 🙌 pic.twitter.com/OSwqZ508EM

— T20 World Cup (@T20WorldCup) March 10, 2020
But at its most visceral, it was an athletic contest. A scary one for both teams. Both the holders and the challengers came up against the five letter words they fear most: 
For Australia, it was India, the most volatile, unpredictable, and on their day uncontainable batting line up in the world. The team that had beaten them in the last three ICC tournament meetings, a record no other team held.
For India, it was depth, that if their star(batter)s don't align, they can be decidedly common. And that was exactly what happened.
ALSO READ: T20 World Cup 2020: setting the tone for the decade
Player of the final, Alyssa Healy, and player of the tournament, Beth Mooney, have both spoken about the freedom with which they can play because they know the quality of the batters they have behind them. Indian batters have never been afforded that freedom, because comparable investments in domestic cricket have not been made. Former England coach Mark Robinson's comment, "Australia have 92 pros, we have 18", also stands true for India, where only the top 20 cricketers are professional.
Nonetheless, the top Indian players are paid significantly well since 2018, allowing them to devote their entire day to the improvement of their skills. And the improvements are there. Most Indian batters have identified that in T20Is, the aggressive game is the only way to play. This precludes itself to a high-risk high-reward style of play: incredibly entertaining when it comes off, but savagely inadequate when it doesn't.
The lifestyle of a T20 batter is feast or famine; Smriti Mandhana's run in Australia started in the preceding tri-series where she was the top scorer with 216 runs in five innings, at a strike rate of 136.7. Despite not doing much different in the World Cup, she scored only 49 runs in the tournament. Similarly, Healy had five single-digit scores leading into the World Cup, but finished the tournament with 236 runs in her next five. Besides the timing, the difference is that there are seven other batters as explosive as Healy in the Australian line up, but maybe only three or four in India's. Healy's lack of runs did not hurt Australia as much as Mandhana's hurt India.
India, England and Australia are the teams to feature in the finals of the last three ICC events. Two of those countries have semi-professional T20 leagues feeding into their national teams. Australia's professional WBBL has been the pathbreaker in women's cricket for five season's now, and England's semi-professional Women's Cricket Super League allowed them to develop talents who were on the fringes of national selection, like Kirstie Gordon who played a pivotal role for them in the 2018 campaign.
Since 2013, where they failed to make the semifinals of an ICC, India's graph has risen, with top four appearances in the next three ICC tournaments, including two finals. It is no coincidence that contracts for women's players were first introduced in 2015. More professionalism means better performances, but sooner or later, India will hit a ceiling, if they haven't already. The next way to put a crack in that is a domestic bridge tournament back home involving foreign players. 
When asked after the final if there was one thing that Indian cricket needed to win an ICC title, Shikha Pandey and Smriti Mandhana, two of India's senior players, were quite clear: 
ALSO READ: Numbers story: T20 World Cup records made and broken
Mandhana observed that, "there's been a very clear indication that we definitely lack in fielding and fitness, that was one major difference between both teams. Definitely we fielded really well throughout the tournament but today we didn't field the way we (want), not just the dropped catches. Otherwise in batting and bowling, the skills are there, and we are getting into the power hitting zone also, so those are the two things." Pandey went a step ahead: "Obviously you want to have an IPL for women. If you can have these kind of games played a lot more it's just going to help us grow as cricketers."
Agassi writes, later in his book: "I don't believe people are destined to win tennis tournaments. Destined to come together, maybe. But not destined to hit more aces and winners than their opponents."
The destiny of the T20 World Cup 2020 seemed to lead towards an India-Australia final, and all the legacy outcomes that match up helped with. But after that, it came down to which team had more match-winners, which team had the better systems, and which team could handle pressure better. And in all those areas, India were shown up.