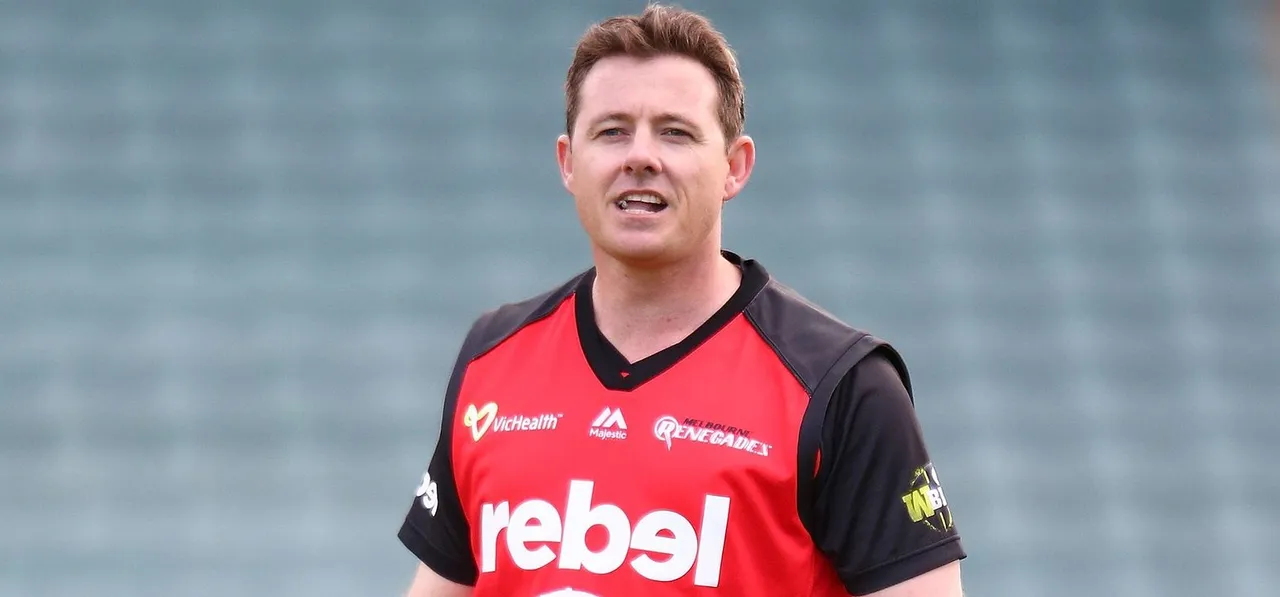 Lachlan Stevens, head coach of Melbourne Renegades and Victoria, will step down from his role, it was announced on Thursday (March 25). He is moving back to Queensland for personal reasons and the Women's National Cricket League final on Saturday will be his last match with Victoria.
"I'd like to thank everyone at Cricket Victoria and the Melbourne Renegades – the players, my fellow coaches, support staff – everyone who has made this such an enjoyable place to do what we do," said Stevens, who has also been with the men's Victoria as well as Renegades team which won a Big Bash League title and two Sheffield Shield titles. "I'm proud to have been involved in both the women's and men's programs - from the inception of WBBL through to Shield titles with the men's team. It has been a fantastic experience and opportunity."
Stevens came
onboard the Renegades side as head coach
last year ahead of the sixth season of the Women's Big Bash League and also doubled up as the head coach of the Victorian side in the WNCL.
Lachlan has made a significant contribution to the Melbourne Renegades across a number of seasons," said David Lever, Melbourne Renegades General Manager.
ALSO READ: Lance Dry appointed head coach of Wellington Blaze, Luke Woodcock batting coach
"He was our inaugural WBBL Coach, Assistant Coach in our BBL08 title winning campaign and led our WBBL program this season. He's taken first time professional cricketers and guided them all the way through to the national team."
"Lachlan has led with integrity, empathy and grace mixed with immense tactical and technical cricketing knowledge. We wish he and his family all the best."
Stevens has been associated with the Renegades and Victoria from 2015-16 and served as the interim head coach of Victoria men's team apart from his head coach roles.
"Lachlan helped foster the positive and caring environment that has been pivotal in the success of the men's and women's programs throughout his tenure," said Shaun Graf,  Cricket Victoria's General Manager.
"Lachlan's transition between our programs over the last five years is testament to his ability to build great relationships and get the best out of cricketers – regardless of what stage they are at in their careers. He's a coach of outstanding character, a terrific mentor and a great exponent of skill acquisition for young cricketers. Lachlan leaves with our best wishes and he and his family will always be welcome at Cricket Victoria."