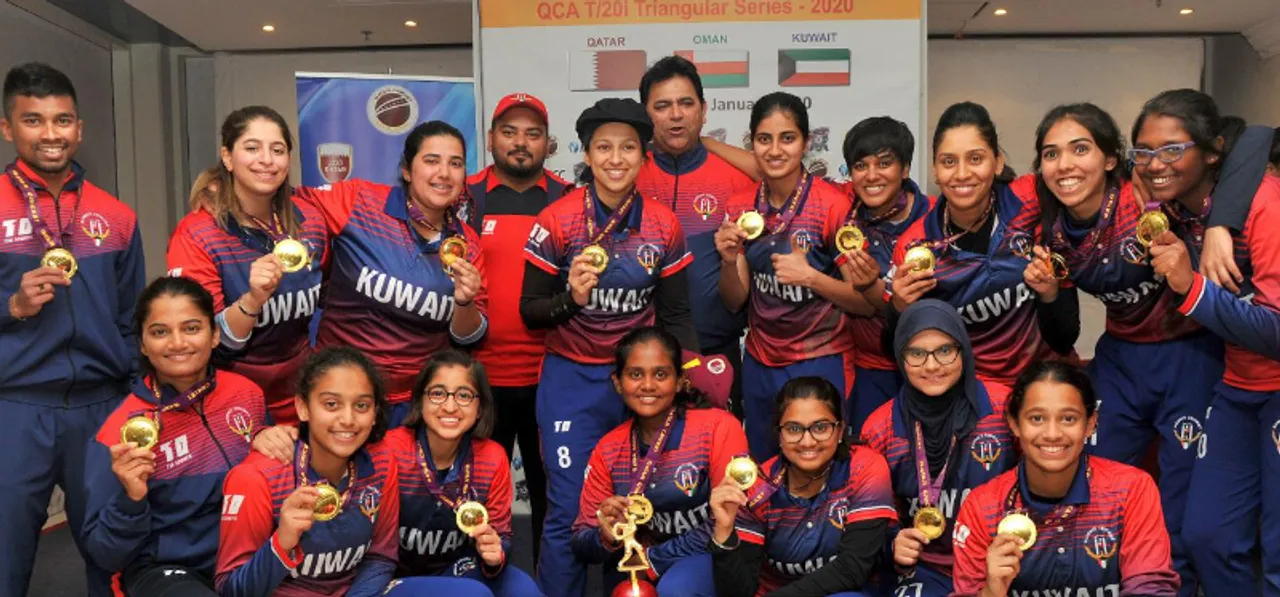 Kuwait Cricket awarded national contracts for seven cricketers for the year 2021, the board announced on Sunday (April 4). This is the first time Kuwait cricketers have been awarded national contracts.
Amna Tariq has been retained as the skipper of the side and is one of the six players to get contract in Category A along with Priyada Murali, Mariamma Hyder, Siobhan Gomez, Khadija Khalil and Maryyam Ashraf. In Category B, Zeefa Jilani has been handed a contract as the seventh player. The governing body said the umber of contracted players will be increased over the years depending on performance and they are targeting to give contract to 20 players by 2023-24 season.
All the contracted players and other squad members will get match fees for all the international matches including ICC events. They will also be provided with winning bonuses in all events including bi-lateral tournaments, Kuwait Cricket said in a statement.
ALSO READ: ICC announces Women's World Cup expansion; 12 teams to feature from T20 World Cup 2026, 10 teams in Cricket World Cup 2029
National coach Muthumudalige Pushpakumara and head of women's cricket Husnain Arshad along with head acoh Ghayour Ahmed, development coach Tariq Rasool Shah were the ones selected the players eligible for the contract.
"The board is hopeful that such a move for women's cricketers will pave the way for both domestic and international development of Kuwait women's cricketers as it will give them the much required boost and attract more young girls in the process to semi-professionally and professionally join the game," The statement said.
Kuwait played 11 T20Is so far since their international debut in February 2019 and won three of them and lost eight. They won the Qatar tri-nation tournament beating Oman in the final by seven wickets under the captaincy of Tariq in January 2020.
Kuwait are scheduled to feature in Asia Cup Qualifiers although Asian Cricket Council (ACC) is yet to announce the fixture for it and they will also be playing in the T20 Qualifiers Asia region for the T20 World Cup 2023 set to be played in South Africa.