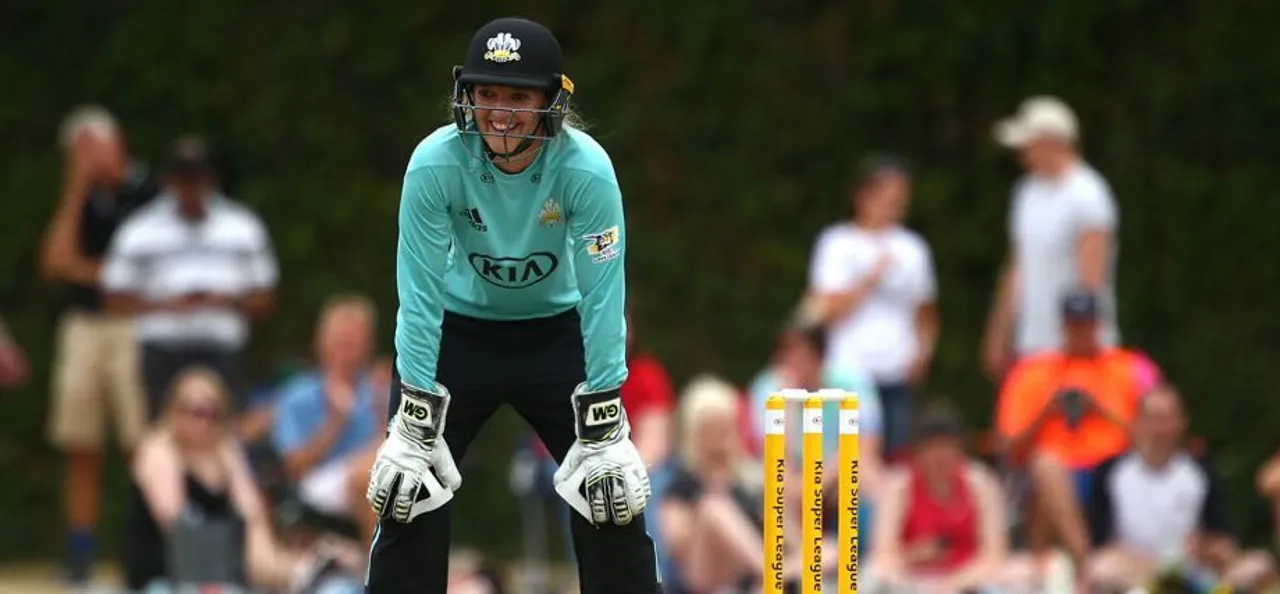 The feeling amongst those in the know was that the Kia Super League title would not be found in new hands by the end of the third season. The consensus was that Southern Vipers and Western Storm would be battling it out in the final at Hove.
Loughborough Lighting showed last night that things might be changing and Surrey Stars confirmed things wouldn't be so easy this year for last year's finalists. Surrey Stars won by 7 wickets with 25 balls to spare at the picturesque Cheltenham.
Things looked good for the hosts after they were put into bat by Nat Sciver, the Surrey Stars captain. On a pitch with a hint of green, not to get early swing but give the pitch carry and bounce and not break up on a scorched pitch.
After the powerplay, Western Storm were looking in good touch on 55 for 1. To their credit, the Surrey bowlers never gave up. Smriti Mandhana like Sunday started to pepper the boundary with fours and sixes.
While Rachel Priest and Mandhana were at the crease it looked as if Surrey Stars were going to be in for a long 20 overs in the field. They didn't give up their cause. Marizanne Kapp made the breakthrough in the fifth over Lee the batter to depart as she couldn't clear Grace Gibbs.
The game turned with the introduction of Sophia Dunkley who would go on to take two wickets in her first over. Heather Knight was the first as she edged behind to Sarah Taylor for what by her standards was a straightforward catch.
Mandhana looked to counterattack in the same over only to pick out Dane van Niekerk. Western Storm were faltering and continued to lose wickets at far too regular intervals to regain any foothold in the innings.
Gibbs became the first non-international to take a wicket for the Stars on Sunday and she added two to her tally. But it was Dunkley with 3 for 18 that stole the show today. An England Acadamy player Dunkley showed that she could possibly stake a place in the England squad for the Carribean later this year.
Surrey Stars wasted no time in hunting down their target with Lizelle Lee and Bryony Smith getting stuck into the Western Storm opening bowlers. Lee took 18 from the first over including three fours and a six. It took the experience of Anya Shrubsole to dismiss Lee for 22 from just 9 balls. It did not slow the scoring down.
Danielle Gibson who was born in Cheltenham ran in hard and she had the help of her captain Knight who took a fantastic low diving catch to rid them of Smith who was on 33 at the time from 21 balls. It was a perfect pitch for the incoming Sarah Taylor and she scored her first fifty for her new side. It included nine fours and came from just 34 balls. The final boundary which brought up her fifty and the winning runs for Surrey Stars.
With each team playing ten games each there will be the odd setback. It will be interesting how Western Storm dust themselves down and recover. Then again they lost the group game to Surrey Stars last year and still went on to win the whole competition.