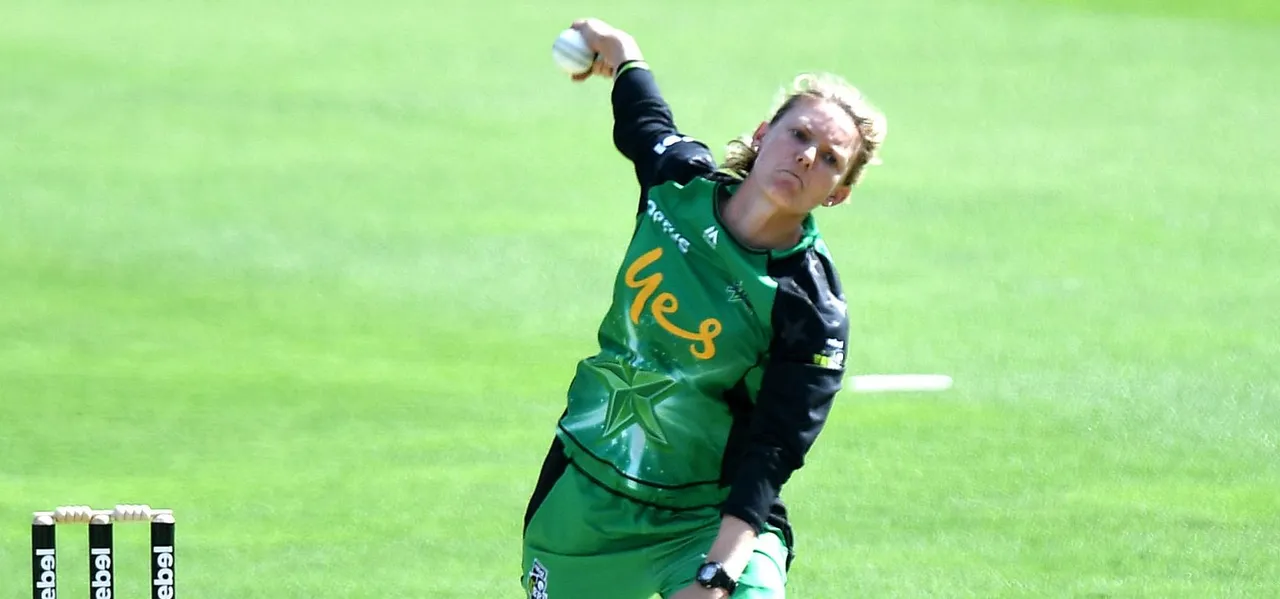 wp:paragraph
Kristen Beams, Australia's leg-spinner, announced
her decision to hang her boots from all forms of cricket on Sunday (December 1).
She last played for Australia in October 2017.
/wp:paragraph
wp:paragraph
Beams represented the country in a Test, 30
ODIs and 18 T20Is, picking up 62 wickets in all, after making her international
debut in August 2014. Her best effort in an ODI with the ball was a four for 15
against Sri Lanka in 2016, which she followed with another four-fer against the
same opposition five days later.
/wp:paragraph
wp:paragraph
She also played for Melbourne Stars in the Women's Big Bash League for five years, captaining them for two years as well. She their second-highest wicket-taker with 37 scalps to her name. She is also their second-most capped player (44) behind Alana King (55).
/wp:paragraph
wp:paragraph
"We congratulate Kristen on a terrific
career both for Australia and her adopted home state of Victoria and are so
grateful for the contribution she has made on and off the field," said Kevin
Roberts, CEO of Cricket Australia, wishing her the best for the future.
/wp:paragraph
wp:paragraph
"She's been a wonderful ambassador of the
game, always willing to go the extra mile to inspire the next generation of
cricketers as well as having had a significant impact in the all abilities
space. Kristen has held a number of off-field roles within cricket and we hope
to see her face around the game for years to come."
/wp:paragraph
wp:paragraph
The Lauceston-born 35-year-old represented
Victoria in domestic cricket for 14 years and also captained them in the Women's
National Cricket League.
/wp:paragraph
wp:paragraph
"I'd like to thank Kristen for her
outstanding contribution to Victorian cricket for more than a decade. From
playing for Australia and Victoria to captaining the Stars to her work at local
level through Essendon Maribyrnong Park, Kristen has typified the best aspects
of our game," said Andrew Ingleton, CEO of Cricket Victoria.
/wp:paragraph
wp:paragraph
"She continues to be an outstanding
ambassador for cricket. Kristen will always be welcome at CV and while we will
miss her passion and leadership, I am confident she will make a great impact in
whatever she chooses to do next."
/wp:paragraph
wp:paragraph
The leg-spinner also played in the 2016 World T20 and the 2017 Women's World Cup, picking up six and 12 wickets in them respectively. She had said earlier that the current season would be her last one.
/wp:paragraph