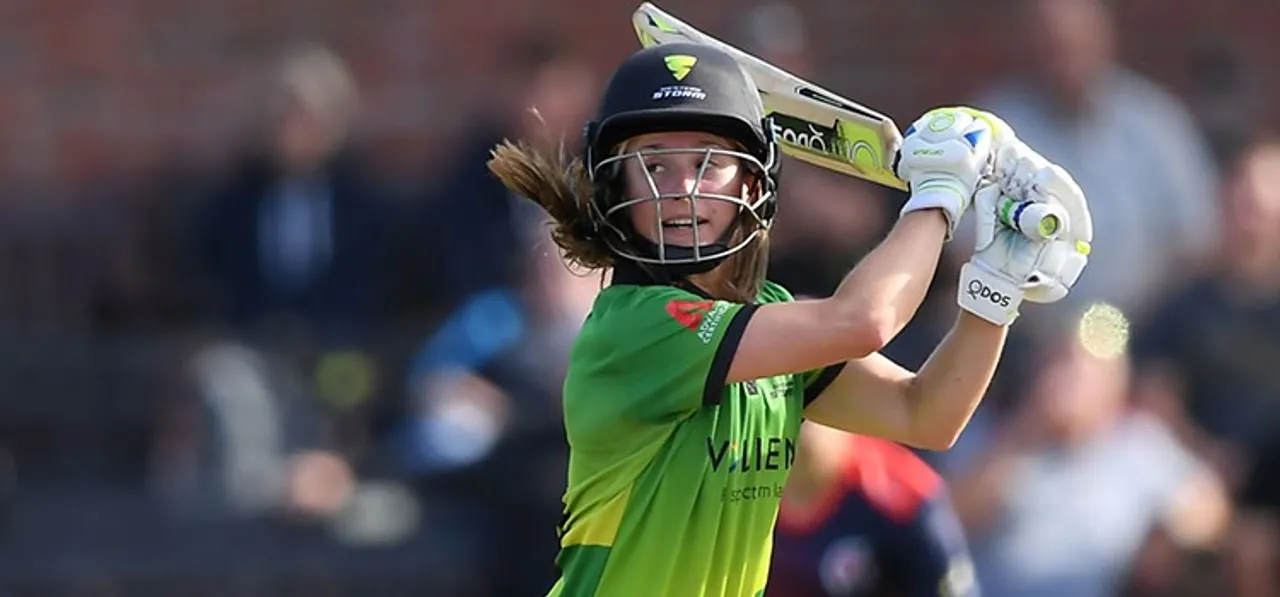 England named a full-strength squad on Friday (January 17) for the ICC Women's T20 World Cup. But fringe players like Tash Farrant, Sophie Luff, Eve Jones and Hollie Armitage can be hopeful of making it to the national side in the future, Lisa Keightley, England's head coach admitted when she faced the media on Thursday (January 16).
Keightley said that she will be keeping eye on the domestic performances and offered hope to the promising players who didn't make it to the side for the global event. "I'll be looking at anyone who's performing," said England's coach, whose first assignment will be the tri-series featuring Australia and India ahead of the T20 World Cup.
"There's some really good players I've
worked with: Sophie Luff – she's played in two Storm wins; Eve Jones has done
quite well; and I really like the look of Holly Armitage – I think if she can
get her leg spin going, she can hit quite strong and she's great in the field.
Then you've got Tash Farrant who is there or thereabouts."
While Luff churned out crucial knocks with the bat for the champions Western Storm, Farrant picked up 14 wickets with her left-arm seam in the Women's Cricket Super League, including two in the final.
Post the T20 World Cup, England take on India and South Africa at home in a limited-overs series, consisting of two T20Is and four ODIs each. The number of ODIs have been increased keeping in mind the Women's World Cup that will be played in 2021 in New Zealand. Keightley stressed that domestic performances would be taken into consideration as some new players would be blooded in.
"It's really open. If you can score runs,
take wickets and you can field well, and if you're performing at that next
level, it's really exciting to see who can put their hand up," added Keightley,
the former Australia batter, who was a part of two consecutive Women's World
Cup finals in 2000 and 2005, winning the latter.