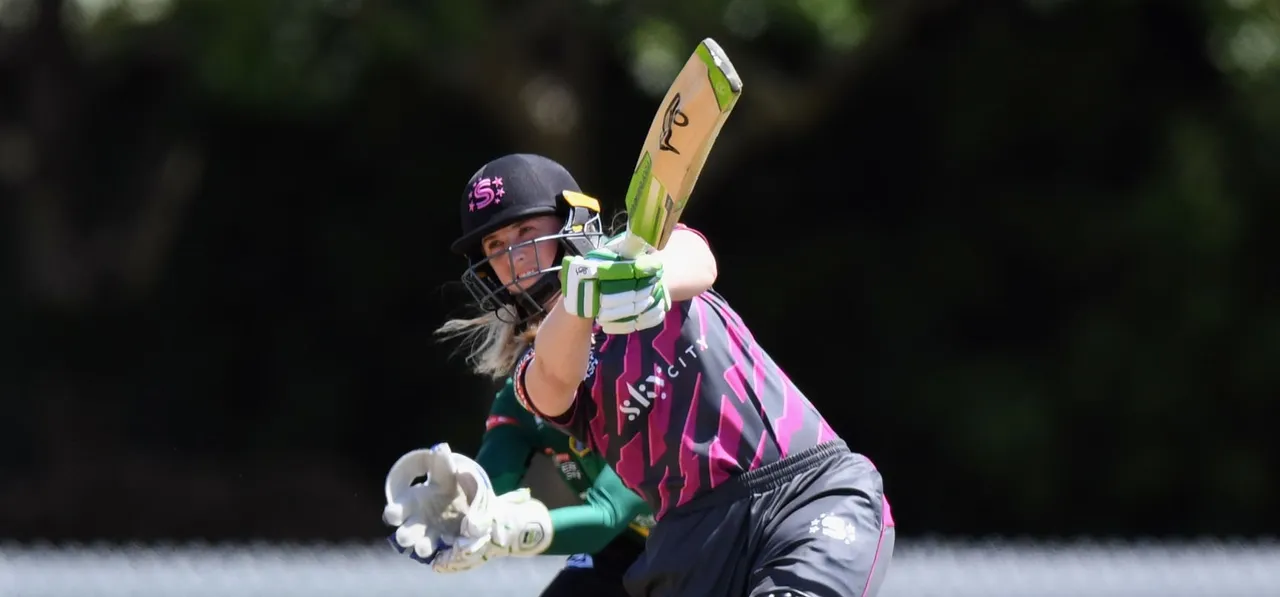 Katie Gurrey, the top order batter from Northern Spirit, continued her award-winning run, claiming the Women's Domestic Player of the Year Award and the Ruth Martin Cup for batting on the second day of the New Zealand Cricket Awards on Wednesday (April 29). Gurrey, who collected a total of 992 runs across competitions in the 2019-20 season leading Northern Spirit's charge through the season,
swept Northern Districts' awards
earlier this month.
"It means a lot," said Gurrey. "To win any award at this level is a great honour. It's one of those awards that you hope you may win one day - and now to have achieved it is an amazing feeling."
"I've got a few things to work on still - running between the wickets is one of them. I need to get faster. There are always a few singles that I am not taking, so that is one thing for sure," she said of the improvements she needs to make. "And fielding as well. I can always get better there."
"I definitely want to (play for the White Ferns again). I played for them in one series (against India), and that's definitely something I want to do again," added the right-hander.
While Gurrey had an incredible run with the bat, she acknowledged how far her team has come over the years - making their
first ever final
in the one-day competition.
ALSO READ: Sophie Devine named Super Smash Player of the Year
"We've really come a long way as a team, especially in the one-day competition. We were never really a dominant team, but this year we actually stepped up - even made our first final! This is a step in the right direction."
Meanwhile, Jess Kerr, the medium pacer from Wellington Blaze, was rewarded for her breakthrough season, winning the Phyl Blackler Cup for best domestic bowler. Kerr topped the wicket charts in the Super Smash with a total of 20 scalps earning herself a place in New Zealand's squad for the home series
against South Africa
and the
T20 World Cup
that followed in Australia.
"I think it was great having all the New Zealand players available to play," Kerr said of the successful season in which Blaze won their
third consecutive T20 title
. "Having five very experienced players in the side, and then Sophie Devine's leadership just gave me a lot of confidence."
"With a World Cup around the corner, I have a lot to look forward to. Hopefully I can get a bit faster, work on some new variations and keep improving. It's about using this time to train with purpose - which the White Ferns do very well - and hopefully I can keep at it," Kerr concluded. 
New Zealand Cricket Award Winners - Day 2:
Women's Domestic Player of the Year:
Katie Gurrey
The Ruth Martin Cup for women's domestic batting:
Katie Gurrey
The Phyl Blackler Cup for women's domestic bowling:
Jess Kerr