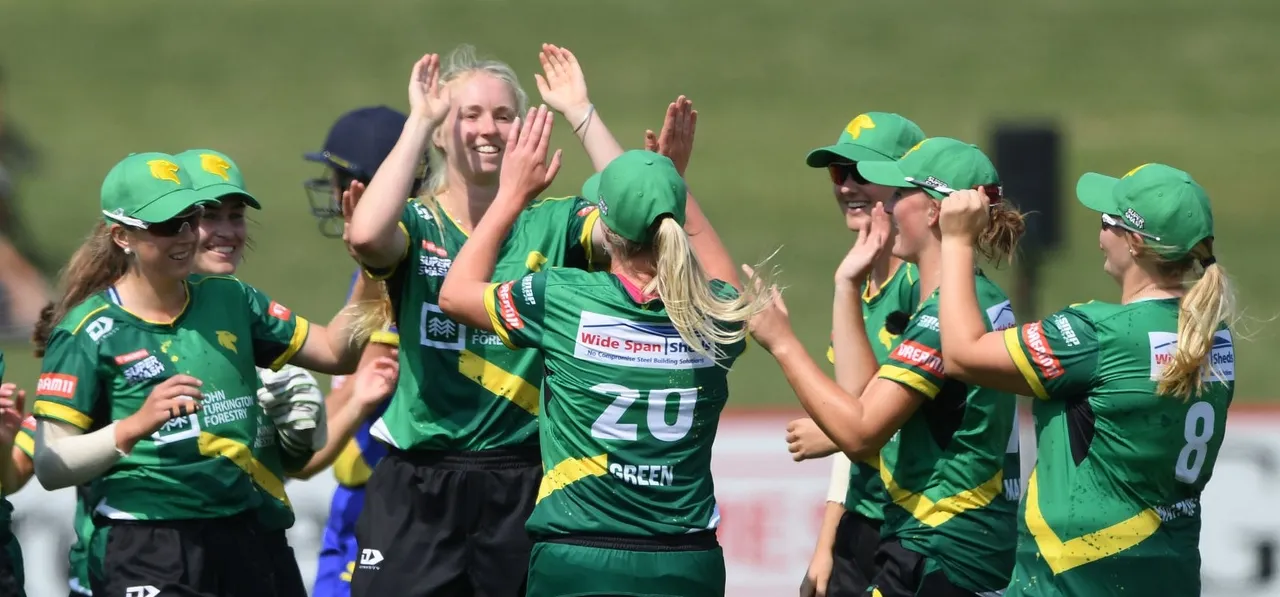 Kate Gaging, the wicketkeeper-batter from Nelson, is the newest addition to Central Hinds' list of contracted players for the 2021-22 season, the club announced on Monday (October 11). The 23-year-old, who made both her List-A and T20 debuts for the Hinds last season is the one of nine players to earn a domestic contract for the season.

Speaking about the youngster's inclusion in the contract list, head coach Jamie Watkins said Gaging would serve as great cover for former skipper Anlo van Deventer who has moved to Australia to pursue work opportunities.

"When Kate came in last season as a batter, she took her opportunity with both hands and became a regular first-choice player," he explained. "We've since lost an experienced batter in Anlo van Deventer, so we see the potential for Kate to really step up for us this season in that role, and she also provides excellent wicket-keeping back-up to Natalie Dodd."

ALSO READ: Anlo van Deventer leaves Central Hinds to take up job in Queensland

In only her second game for the Hinds, Gaging showed great composure in difficult circumstances, in front of a large crowd, digging the Hinds out of a hole against eventual champions Canterbury Magicians.

"She's someone who has impressed through age-group cricket for some time, and I think she has great potential," added Watkins.

Jess Watkin and Natalie Dodd have lost their contracts with New Zealand Cricket and have been included in the Hinds' contract list instead. Meanwhile, seamers Hannah Rowe and Rosemary Mair retained their central contracts while Claudia Green earned a development contract, taking the total number of contracted Hinds players to 12.

Unfortunately, the re-inclusion of Watkin and Dodd in Hinds' list means that young Ashtuti Kumar misses out. However, Watkins maintained that she will continue to be a key member of the squad.

ALSO READ: Kate Ebrahim, Felicity Leydon-Davis strengthen Otago Sparks squad for 2021-22

"It's pleasing for us to have a consistent overall group of players, but it is obviously unfortunate for Ashtuti Kumar who has missed out on the contracted list this season as a result."

"We certainly still see Ashtuti as a valuable member of our squad as she continues to advance her game. She turned in exciting performances with the ball particularly against the Auckland Hearts and Northern Districts last season, and I would anticipate that she will get plenty of playing opportunities again this summer," he maintained.

The Central Hinds will kick off their season with a Hallyburton Johnstone Shield clash against Otago Sparks at Saxton Oval in Nelson on October 30.