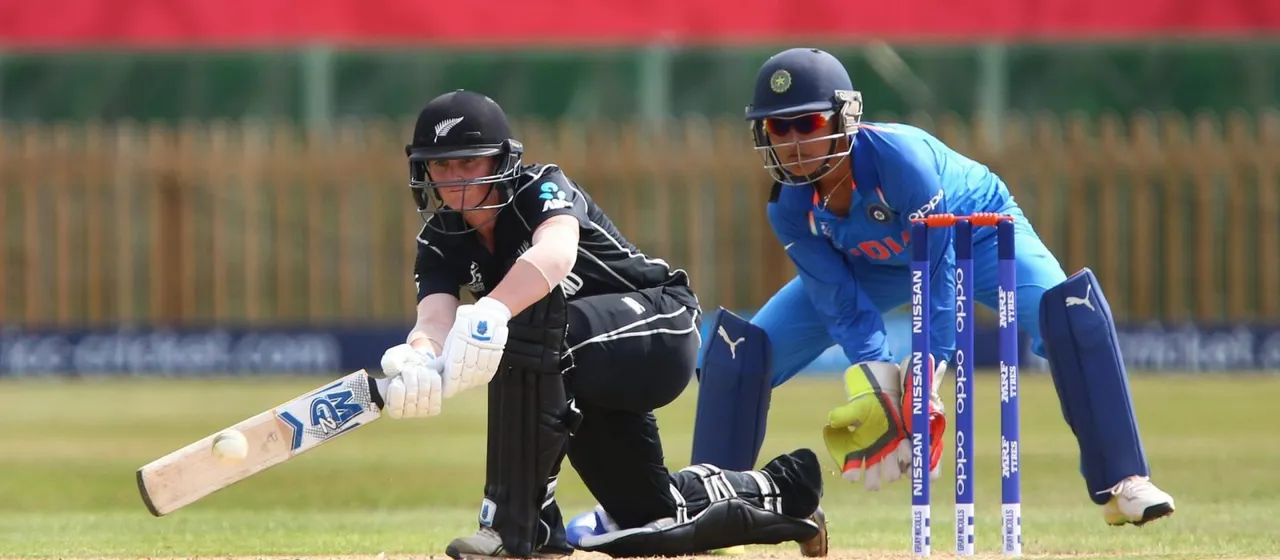 Katey Martin, New Zealand cricketer, is confident about New Zealand's chances in the
upcoming series
consisting of six matches - three T20Is and three ODIs - against Australia starting September 26. New Zealand have been training at the
Allan Border Field
in Brisbane since arriving in Australia on September 9. They are also undergoing mandatory two weeks quarantine ahead of the first T20I.
"We sort of get between our teeth when we play Aussie and we're a lot competitive against them," Martin said on Wednesday (September 16), after an open-wicket practice session.
"We're confident going in and (in) our last game (
at the T20 World Cup
) against them, we didn't lose by too many. The girls are really hitting their stride out here and today was a really good session in the open wicket. I'm confident that we can get up and hopefully make it six from six."
Cricket Australia, on Monday (September 14), announced that
crowds will be allowed
to attend all the matches and a limited number of tickets were released for sale. Martin feels having crowds will be a great experience even though it will be a bit different with the bio-secure protocols.
ALSO READ:
Elegant lefty, shrewd vice-captain and a doting mother – Amy Satterthwaite set for her juggling comeback
"Yeah, (it) will be a bit different. It's great to be able to get the crowd in there. We know the Aussies love, supporting cricket, both of White Ferns and Australia. There's a few Kiwis over here, so hopefully they'll snap some tickets up," she said.
"But yeah it will be a bit odd. I think if the ball goes over the boundary, they'll have to leave it. So hopefully Sophie (Devine) hits a few out there and we get the Aussies chasing it a wee bit. It'll be great having them out there, even socially distanced, and it'll be a nice wee buzz around the field."
Martin, who has represented New Zealand in 160 internationals, is a wicket-keeper by trade and has kept in 86 matches across formats for New Zealand. She has been helping fellow wicket-keeper Natalie Dodd fine tune her skills as they trained together ahead of the series.
"I think it's important to pass on some tips to Doddy. Yeah, she's been brilliant. We've trained together since we've been here. She's got some great energy... (I'm) just (giving her) tips about the angles and the field and tactically, but also just some technical stuff," Martin added.
ALSO READ: Lessons of hard work, courage and resilience: Natalie Dodd teaches by example
"I love to chat. She's listened to me rabbiting away a wee bit. She's also helped out with a few technical tips for me. She's got a great work ethic and that's brilliant to pass on some knowledge. And you learn a few things off her as well. Yeah, she's good. I better keep my gloves on and catch a few balls or I will be under a bit of pressure."
The 35-year-old is using the quarantine time to catch up on tv shows and finish some of her personal work. She also joked about weighing the options when it comes to deciding which teammate of hers deserves a coffee from her coffee machine.
"I actually brought my monitor over and I'm doing a little bit of work, although my computer has been playing up a little bit, so probably not as much as what I need to be doing. But yeah, watching a few Netflix shows and just spending a little bit of time in my room actually. It's been nice sort of having a wee bit of a break after trainings and then and just chilling out and watching a bit of telly and getting a bit of work done," she concluded.