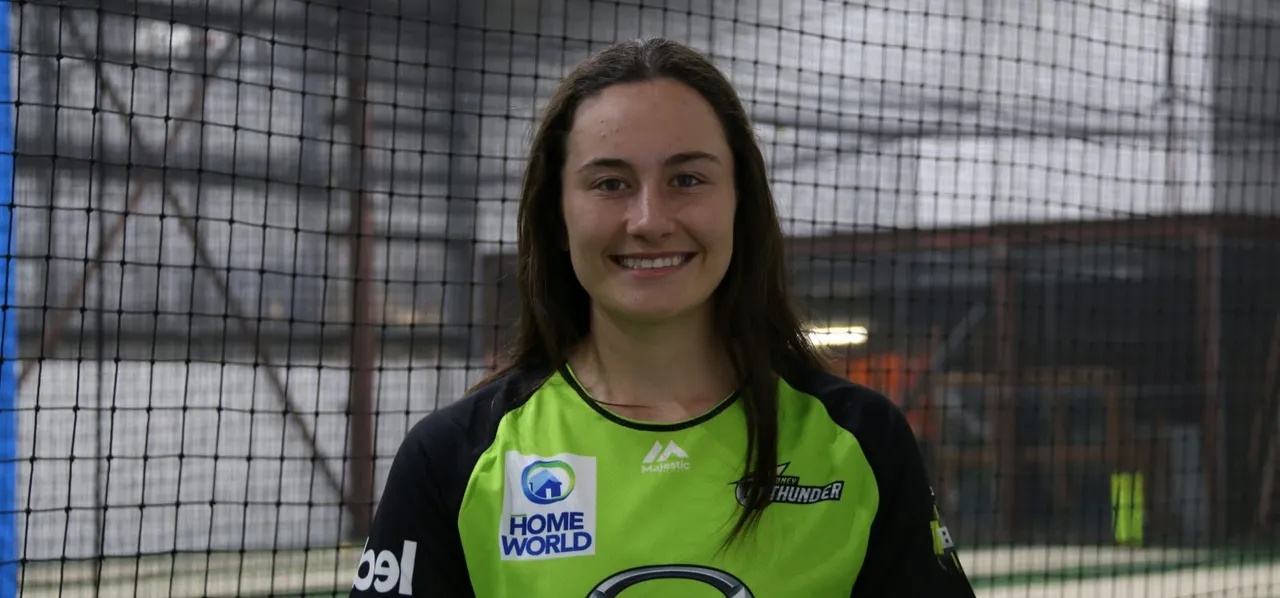 Kate Peterson, the young allrounder, has signed with Sydney Thunder for the fifth season of the Women's Big Bash League in Australia beginning on October 18. The 16-year-old has come through the ranks at the Thunder WBBL Academy where she trained alongside the squad and also received one-on-one specialist training.
As part of the Cricket Australia XI in the Under-18 Championships, Peterson claimed 14 wickets at an average of 11.07. Following that, her first season of New South Wales Premier Cricket brought the fast bowler 11 wickets at 19.73.
A successful start to her professional career has seen the teenager rapidly rise through the ranks and into the Thunder squad. She is now set to potentially take the field alongside her heroes as Thunder WBBL Academy's second successful graduate after Hannah Darlington.
"It's very exciting. It's a really good opportunity to play with the big guns that I grew up idolising," said Peterson, following her signing. "To now play alongside them is going to be really cool. I think their experience is something I can learn from and help me grow my game."
"My favourite player is Alex Blackwell. She leads from the front and she's so confident and such a nice, caring person on and off the field. It would be pretty incredible to play with her one day."
Naomi Stalenberg, who plays with Peterson for Penrith in the NSW Premier Cricket competition, said she believes that the exciting teenager will form and important part of the club's success in the future.
"She's a really talented cricketer, a hard worker and is really willing to learn," Stalenberg said. "I think she's going to be a really good role model for young girls coming through, she's quite young but she's already showed what sort of person and player she wants to be."
Echoing Stalenberg's thoughts, Steve Jenkin, Cricket NSW female talent manager, said the experience of being in the Thunder setup will no doubt have a positive impact on Peterson's development.
"Kate has a big future. She has shown through the underage competitions that she has a lot of ability and potential and I think she'll learn a lot from being part of Sydney Thunder this season," Jenkin said.
Peterson will join the likes of
Alex Blackwell, Rachael Haynes
and
Rene Farrell
in the Thunder ranks. Her announcement comes following that of
fellow teenager Tahlia Wilson
, the wicket-keeper from Wollongong.
Thunder— winners in the inaugural edition— are set to kick off their campaign against local rivals, Sydney Sixers, at the North Sydney Oval on October 18.
Sydney Thunder squad so far:
Rachael Haynes (captain), Sam Bates, Alex Blackwell, Rene Farrell, Lisa Griffith, Saskia Horley, Kate Peterson, Naomi Stalenberg, Tahlia Wilson.