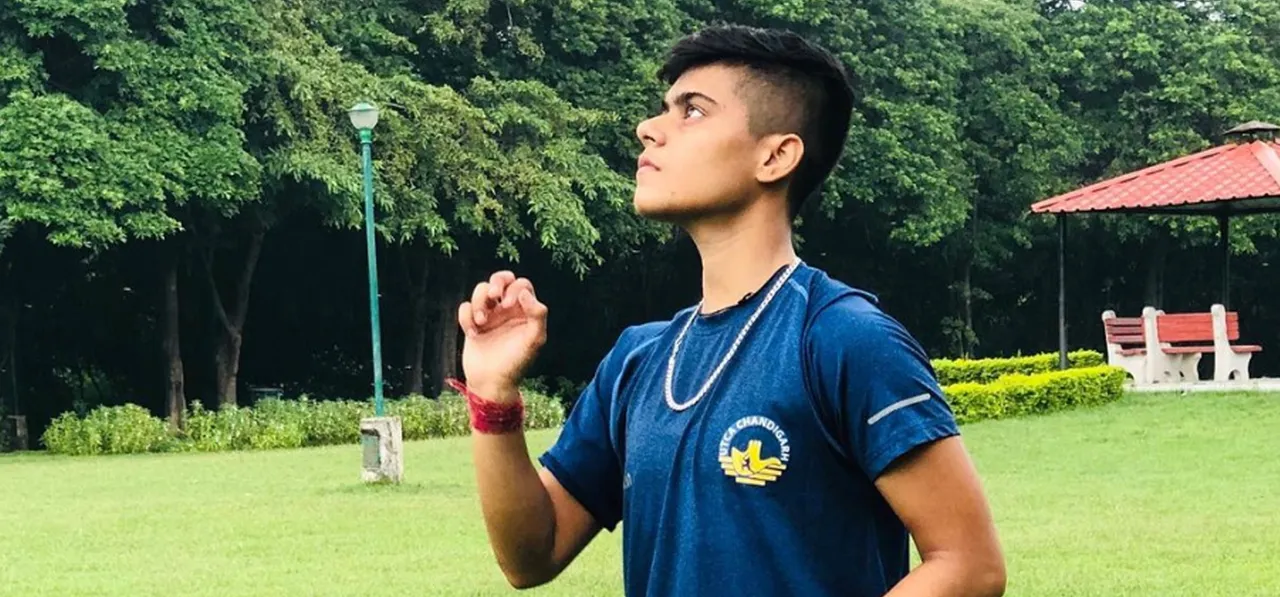 Watching a fast bowler steam in from the top of her mark and have batters ducking for cover is one of the most breathtaking and awe-inspiring events on a cricket field. And if a fast bowler can add quality swing to pace then it becomes an indomitable combination.
But it is an extremely rare combination and takes years of indefatigable practice to perfect it, and hence when you come across someone who possesses the goods at the tender age of 19 you are bound to gape in perplexity. Well, such is the case with Chandigarh's fast bowler Kashvee Gautam.
The 19-year-old first made headlines when she picked up all the ten wickets in a domestic U-19 ODI contest in February 2020 and has been making people take notice of her outstanding talent since then.
In a chat with
Women's CricZone
, Kashvee talks about her goals, experience of playing in the Women's T20 Challenge, her cricketing role model and so much more.
Excerpts:
What are your earliest memories of playing the sport?
I started off at the age of 14 years and used to play gully cricket with the boys. I used to wake up at 5 am just to play gully cricket matches with the boys in my neighborhood. All those games only featured boys from my area and they were much elder than me.
How was the experience of playing women's T20 challenge at such a young age?
My selection in the Women's T20 Challenge came as a pleasant surprise to me. I was really nervous. I didn't know how to interact with the big names who were playing in the tournament, to begin with. But as the tournament progressed, I befriended them and they made me feel like an integral part of the setup.
It turned out to be a highly enriching experience for me. It helped me to grow as a cricketer. I learnt a lot of variations as a fast bowler. I also observed how batters at the highest level play quality fast and spin bowling. It turned out to be an invaluable opportunity that helped me look at how overseas players train and prepare themselves ahead of a match.
A piece of advice that you got during the Women's T20 Challenge and has stayed with you till now?
Yes, it came from England's Sophie Ecclestone. I was having a conversation with her and she told me to enjoy the sport. She asked me not to take any extra pressure and enjoy the whole experience.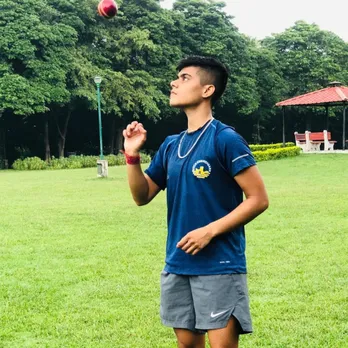 Kashvee Gautam © Kashvee Gautam/Instagram
Have you set any specific goals for yourself for this season?
I just want to continue playing good cricket. I have been bowling well and I want to continue that. Additionally, I want to operate with a good intent on the field too. I also want to contribute with my batting and improve on my fielding.
Who is your cricketing role model?
Bhuvneshwar Kumar is someone who has always inspired me. He has seen a lot of struggles in his career. He is a world-class bowler. I always wanted to emulate him and have tried to create an impact similar to him in terms of contributions with the ball.
When did you break into the state squad?
In 2017, I played for Punjab. I played U-19 for the state and when Chandigarh was allowed to have a team of their own, that's when I decided to switch to Chandigarh.
How hard do you work on your fitness and training?
I have always been drawn towards athletics. Hence, I have always enjoyed running and other fitness drills. Being a fast bowler it's paramount to stay fit, and hence I have worked really hard on my endurance and will continue the same. 
How much has your family supported you in your cricketing journey?
My family has always supported me and my decision to pursue cricket as a professional career. They haven't said no to any of my demands and have always provided me with every piece of equipment I needed for the sport. In addition to that, my coach Nagesh Gupta has also supported me throughout the course of my career. I train at his academy in Chandigarh and he has groomed me a lot since my childhood days as a player.
ALSO READ: Divya Gnanananda – Heron Sports & Karnataka player | Beyond The Boundary

Which is your most cherished cricketing memory?
I had won a cliffhanger for my side Chandigarh with the bat when we were playing a T20 match against Goa in Andhra Pradesh. It was my first T20 game for Chandigarh and I had struck more than 20 runs in the last over to win the game for my side. That innings of mine is very close to my heart.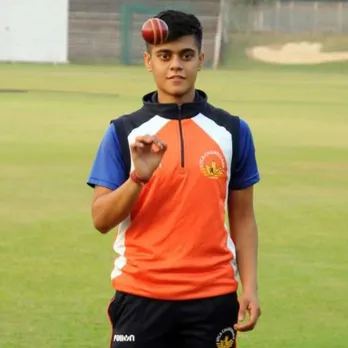 Kashvee Gautam © Kashvee Gautam/Instagram
You hold the record of picking up all the ten wickets in an innings of a one-day match which also included a hat-trick. Tell us more about that performance of yours.
The match was against Arunachal Pradesh at the KSRM College ground in Andhra Pradesh. There was a lot of swing on offer and I made full use of the conditions. I targeted the stumps and it helped as I got all my scalps either by uprooting the stumps or by trapping the batters in front of the stumps.
How do you switch off after a hectic day on the field?
I love listening to Punjabi music. I am a huge AP Dhillon and Diljit Dosanjh fan and I have a few playlists dedicated only to their songs. In addition to that, I love hanging out with my teammates and engaging in some friendly banter.
Do you follow a diet chart?
So being a fast bowler protein is an integral part of my diet. I eat chicken and eggs and that's where I get my required protein from. Also, I avoid drinking tea and coffee and stay away from sugary food products as much as possible.
Any message for the young girls who want to have a career in cricket in the future?
All I want to say to them is that just enjoy the sport, don't take too much stress, and just enjoy the process and the game.