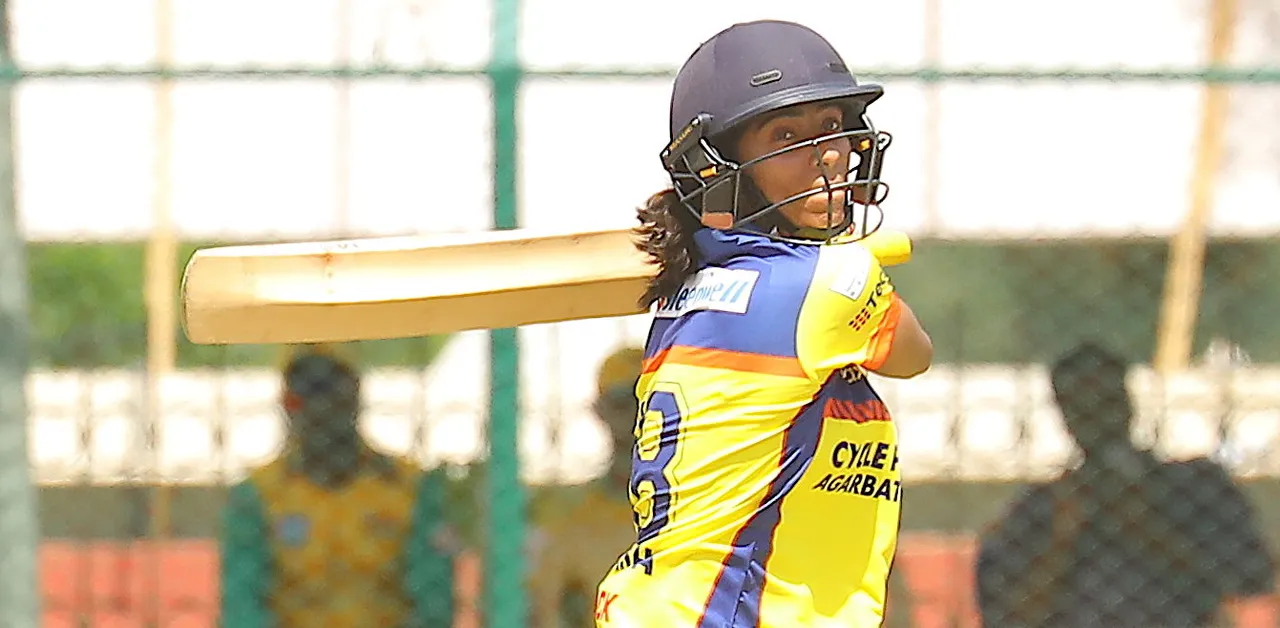 After the successful first-ever women's KPL exhibition match last year, Karnataka State Cricket Association (KSCA) has organized two exhibitions matches on the 4th and 5th September in Mysore this year. Shivamogga Lions, Mysuru Warriors, Bijapur Bulls and Belagavi Panthers participated in the tournament. Former India player turned coach Mamatha Maben and former India player Kalpana Venkatachar coached all the teams.
Mysuru Warriors won by four wickets against Shivamogga Lions in the first match of the Women's Exhibition T20 matches. Shivamogga Lions won the toss and elected to bat first. They put up 93 at the end of the 20 overs with the loss of 6 wickets. Prathyusha K was the highest scorer for Lions, scored an 18 ball 24 for her team. While chasing, Warriors too got off to a poor start and managed to score 31/5 at the end of the 10th over. After that, Akanksha Kohli and Aditi Rajesh anchored the innings till the end. Kohli (34*) and Rajesh (21*) unbeaten match-winning 55 from 33 balls in the seventh-wicket helped Mysuru Warriors to win the match.
In the second match, Belagavi Panthers claimed a seven-wicket victory over Bijapur Bulls. Electing to bat first, Bulls could manage to score 84/9 at the end of the 20 overs. Sahana Pawar's 3/18 restricted them in a below par score. Belagavi Panthers chased down the target with ease. Opener Vrinda Dinesh (34*) and Prathyusha C (20*) helped their team to reach the target in the 17th over.
We have seen some wonderful performances in these two matches. Akanksha Kohli was impressive with both bat and ball. Sahana Pawar too performed well with the ball. Her two maiden overs in her allotted 4 overs in the first match and 3/18 in the second match were equally praiseworthy. Though the matches were not LIVE streamed, this type of matches helped young players to showcase their talents on a bigger level.
Akanksha Kohli shares her experience of playing in the Karnataka Premier League game here: