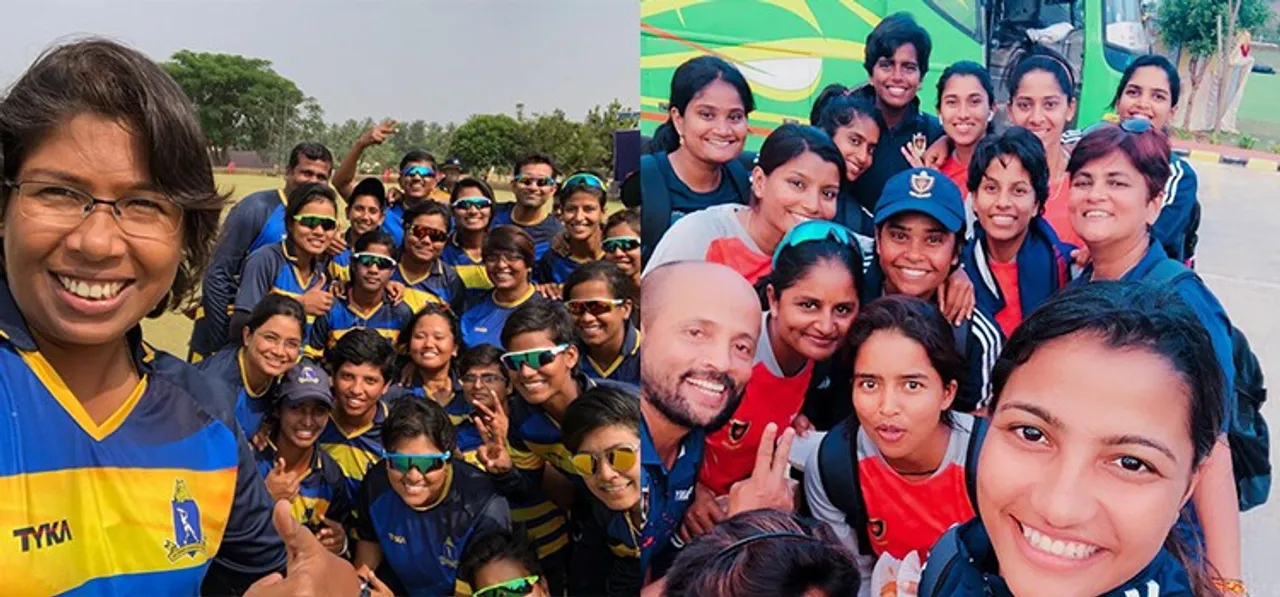 The Just Cricket Ground in Bangalore will host three of the eight knockout games of the inter-state 50-over competition including one semifinal and the final. It has hosted the Plate Group Twenty20 final in 2017-18 where Odisha had beaten Kerala. During that match Prof. Ratnakar Shetty, who has now retired but was then in-charge of women's cricket in the country, and Syed Saba Karim had visited the facility and had been impressed by what was on offer.

Railways, who topped Group A and B with 30 points will take on Team Uttarkhanad, who qualifed as the sole team from the Plate Group, in the first quarterfinal at the Just Cricket Ground on December 26. Andhra will clash against Odisha in the second quarterfinal on the same day at the M Chinnaswamy Stadium.

While Andhra are the second-ranked team in Group A and B, Odisha's qualification to the knockouts as the second team from Group C is nothing short of dramatic. Going into the final day of the league stages, they were fifth on the table and needed everything to work in their favour to finish second. They not only beat Jammu and Kashmir by five wickets after bundling them out for 45 to boost their net run-rate from -0.291 to +0.076, but also had Himachal Pradesh to thank for beating Uttar Pradesh by seven runs in a low-scoring encounter. It pushed down Uttar Pradesh's net run-rate from +0.511 to +0.417.

Himachal, the only team to win all their eight league games across groups, will play Mumbai in the third quarterfinal in Alur Ground 2 on December 27. On the adjacent Ground 3 on the same day, Bengal will play against Baroda.

Bengal and Baroda had taken on each other in the league stages, with Jhulan Goswami's side prevailing by 130 runs. That Baroda and not Delhi progressed to the quarterfinals was because of their successful defence of 136 against Karnataka in the last league game. Radha Yadav led from the front with 4 for 20 as Karnataka fell short of their target by seven runs.

The winner of the first and fourth quarterfinal will play the first semifinal at the M Chinnaswamy Stadium on December 29. The other semifinal will also be played on the same day at Just Cricket Ground. Of all the 12 grounds used for the competition that started on December 1, only the M Chinnaswamy Stadium is of international standard.

The final is scheduled on December 31. Railways are the defending champions of the competition.