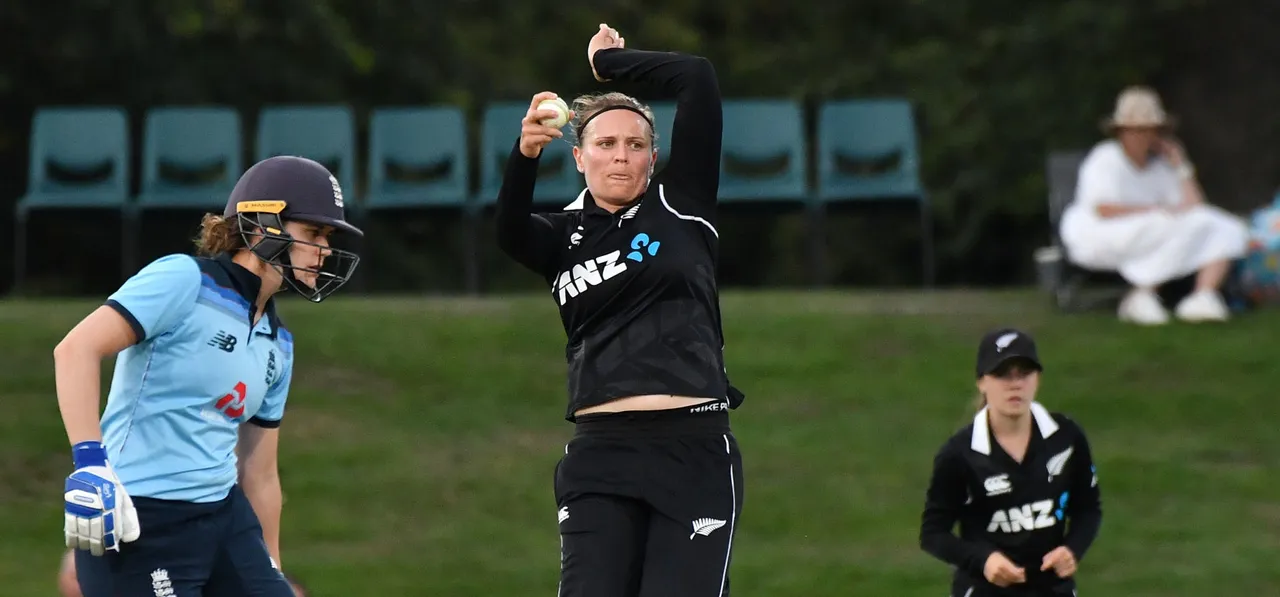 Pacer Lea Tahuhu has returned to the ODI side after recovering from her injury, while Brooke Halliday, who made an impressive debut against England earlier in February, has retained her spot in New Zealand squad for both formats, while 16-year-old Fran Jonas has been called up to the T20I side for the first time after making her debut in the ODIs against England, New Zealand Cricket (NZC) announced on Monday (March 22).
Australia have already arrived in New Zealand and the series will start with first T20I on 28. Allrounder Suzie Bates wasn't considered for selection as she continues her recovery from the shoulder surgery she had in December.
Halliday scored back-to-back fifties against England in her first two ODIs before being called up as an injury replacement for Tahuhu after not being the part of original T20I squad.
"Brooke and Fran have come in and impressed everyone," Bob Carter, head coach of New Zealand said. "Brooke's performances first-up against England showed she's got what it takes and we're excited to give her more opportunities at this level."
ALSO READ: Brooke Halliday and Fran Jonas - who are they?
"Fran has fitted in extremely well and shown a real willingness to learn and grow as a cricketer - her youthful exuberance is infectious."
Tahuhu has been selected only for the ODI leg of the series even though she has recovered from her hamstring injury with the selectors opting to be cautious regarding the 30-year-old pacer's fitness, while Kate Ebrahim has been dropped from the T20I side that played England. In the ODI side, Lauren Down has made a comeback in place of Natalie Dodd, while Leigh Kasperek has been selected only for second and third matches with Hannah Rowe set to feature in the first ODI only.
"We're up for the challenge against Australia," Carter added. "To be the best, you have to beat the best and we know we're going to have to be at the very top of our game."
T20I squad:
Sophie Devine(c), Maddy Green, Brooke Halliday, Hayley Jensen, Fran Jonas, Amelia Kerr, Jess Kerr, Rosemary Mair, Frankie Mackay, Katey Martin(wk), Thamsyn Newton, Hannah Rowe, Amy Satterthwaite(vc)
ODI squad:
Sophie Devine(c), Lauren Down, Maddy Green, Brooke Halliday, Hayley Jensen, Leigh Kasperek (Only 2nd & 3rd ODI) Amelia Kerr, Jess Kerr, Frankie Mackay, Rosemary Mair, Katey Martin(wk), Hannah Rowe (1st ODI only) Amy Satterthwaite(vc), Lea Tahuhu