The GPRS shows that Just Cricket Ground is on Itagalpura Main Road in Rajanukunte in Bangalore's outskirts. But the chances are that you would not know of the existence of such a place in the city. The ground is superb with top class facilities, but it is located virtually in the middle of nowhere.
You would want to see a decent crowd for a high profile game, but the venue's location is such that it encourages even those who are interested to watch a domestic match to stay away. It is in front of two journalists, a handful of fans living in the vicinity and a few officials including one national selector that a big moment occurred in the history of Indian domestic cricket on Monday (December 31).
Bengal were the early giants of women's cricket. They won the second national championship in Varanasi in 1973-74, East Zone, largely consisting of Bengal players, were the only team to beat Australia Under-25 when they toured to India in 1975 in what was the country's first International engagement. According to reports there was always a big crowd whenever the women played at Eden Gardens, and Bengal also produced one of the fastest bowlers in the early years – Lopamudra Bhattacharjee, currently a national selector – before her career was cutshort by a devastating knee injury.
Once Railways became a force to reckon with, Bengal slipped before rising again in 2018-19. They beat Andhra by ten runs in a thrilling final of the inter-state 50-over competition for their maiden title under BCCI regime.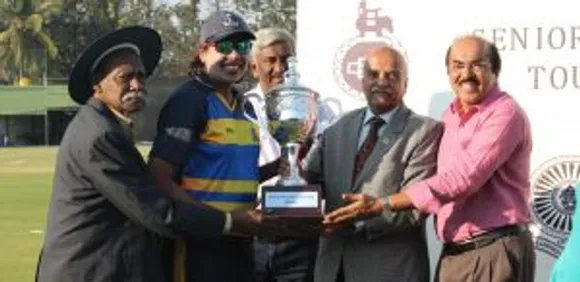 Jhulan Goswami receives the trophy. ©Karuna Jain/Women's CricZone
It was the longstanding dream of one individual coming true. A community girl in every sense, the cricket bug bit her during the 1992 men's World Cup and she was completely smitten when as a part of the 70,000-plus crowd at Eden Gardens on December 29, 1997 she saw Cathryn Fitzpatrick bowl fast in Australia's triumph over New Zealand in the World Cup final.
Soon she was travelling 80 kilometres few times a week from her house in Chakdah to Vivekananda Park in Kolkata by train to learn the nuances of the game under Swapan Sadhu.
Exactly 21 years and two days since she walked starry eyed into Eden Gardens,
Jhulan Goswami
has lived one of her dreams – winning a title for Bengal. Through the campaign, she gave her everything, bowling 18 maidens for 11 wickets in 73.5 overs to go along with 149 crucial runs in 11 matches. Her economy of 2.28 was impeccable, as was her captaincy as she carried the team along.
Everyone loves Jhulu
di
in Bengal, and as the sun set down at Just Cricket Ground for one last time in 2018, all the players and support staff waited in a queue to take their individuals pictures with the captain and trophy.
She took out time to speak to
Women's CricZone
on Bengal's successful campaign.
What does helping Bengal win their maiden title in BCCI regime mean to you?

As you are aware, I used to play for Air India till BCCI took over in 2006 and my employers did not have affiliation with the board. I returned to Bengal in 2006, and since then each and every girl in the state has been dreaming of winning a tournament just to set up some right examples for our young and budding talents.
I have always believed that we have plenty of talented girls, but they need some encouragement. I always say that if you are able to qualify for the final of one of the biggest domestic tournament – like this one – then a lot of youngsters will get motivated and they will follow your footsteps and play professional cricket.
Cricket Association of Bengal always encourage girls by providing all that is needed for our cricket. When they are providing so many good things, it is also our responsibility to give it back to them.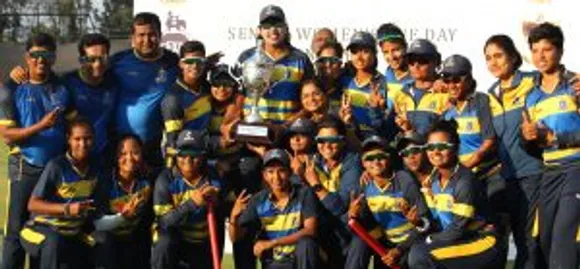 The winning Bengal team. ©Karuna Jain/Women's CricZone
You came mighty close to living your dream of winning the World Cup for India last year, and you said recently that 2021 World Cup could be too far for you. In that context, how big is this dream coming true?

When I got the Women's Big Bash League offer from Melbourne Stars in the first year after BCCI allowed us to participate, I told Subir Ganguly, the then CAB secretary, that I have a good offer and would like to take it up. He said, 'are you sure you are going to give up Bengal and go there?' He said that the team requires you, and after that it is my call. That time I realised that I should not go. Even Mithu di (Mukherjee, the former India cricketer from Bengal) said that I should not go as Bengal needs me. So I decided to focus on Bengal.
It has always been a dream for me to win a tournament like this, but I did not know when I would achieve it because playing against Railways and other competitive teams in the circuit is not an easy task. They are super professional. Many times we would make it to the Super League or knockouts and face Railways and lose the match which would end our campaign. This season everything went our way.
It is not an easy task to play eight league matches and then three knockouts. All the girls are tired. I would like to thank the BCCI for changing the format and giving all the players a fair and equal opportunity to showcase their talent. Earlier we used to play not more than four-five matches in the group stages, and by the time one would have settled down the tournament was over. Now girls got time to settle down and as the tournament progressed the performance peaked.
Priya Punia
(of Delhi) and Deepti Sharma and a lot of other players did well. It increased the competition and it is good for women's cricket in India.
Was it an advantage for Bengal to have played all their 11 matches in Bangalore in a long tournament?

Of course, it is a factor. We have been staying at the same hotel from November 28 onwards and its been more than a month. Initially we were struggling, we lost the second match to Tamil Nadu. That's when we told the girls that whenever we come to a new place we need time to settle down. As the tournament progressed, the girls got adjusted to all kind of situations. I am glad that we played all the knockouts in Bangalore. They were supposed to happen elsewhere, but at the last minute it was scheduled in Bangalore. It was good for us. We did not move. Spending time together as a team helped us.
How hurt were you when Bengal was relegated to plate division in 2015-16?

It is always tough playing in the plate group. We were hurt. We are probably the only team to have been relegated to the plate group twice, it was not easy. Last year in the plate group we also played all the games in Kolkata and Kalyani. We lost to Goa in the plate final, but we qualified for the elite group. In 2016-17, many of our matches were washed out, which denied us a chance to earn a promotion that year. When you play in the plate group you cannot always showcase your full talent because of the circumstances. I believe Bengal players should play at the top level to compete with the best.
Whenever I am in the dressing room I tell the girls to do something for Bengal and contribute to the state before you retire. I just told the girls to start believing in themselves that you can win. It is not some rocket science. All the girls know how to win. It is about putting in that extra effort. CAB has given us good support staff – coach, fielding coach, physiotherapist, trainer, masseur. It helped us to prepare well. We also played some competitive matches before coming to this tournament and now this result will give the girls a lot of confidence.
You bowled your full quota of ten overs just once in the tournament – in the final. Was it a deliberate ploy to keep yourself fresh through a long tournament?

I knew this tournament is going to be long and I needed to be fresh. I know my body. Wear and tear is getting to me everyday. I told myself that I will bowl only when it is required otherwise not because I knew this bowling unit has lot of capacity. I knew I had to bowl full quota of ten overs at least in the knockout matches.
I was a bit tired in the final because the semifinal against Railways was really competitive. When you are playing against the best team in the country, you give in your everything emotionally and physically. It takes a lot out of the body and you do not have enough strength left in the body. You need three days of recovery to come back, but unfortunately we had just one off day. In the final I was not hundred percent fresh like I was against Railways. But I was using my experience, trying to be calm and using my other bowlers. They also responded well. There were some brilliant catches and brilliant run outs. It was well planned. I was fresh for the whole tournament. I did not want to exhaust myself completely.
The win against Railways in the semifinal was a big turning point in your campaign. You made an unbeaten 50 off 34 balls to take Bengal to 211, and then also plotted a plan against Mithali Raj. Can you go into the details?

I just wanted to go there and enjoy. I had no score in mind, I was aiming to play full 50 overs and if the ball was in my zone I thought of hitting it fully clear and not play half-hearted shots. My priority was to support
Deepti Sharma
and extend the partnership. She was playing well, and needed support from the other end. After she got out I realised, it was time to play my shots. If I connected great or else I would have got out, but at least I would not have not regretted for not trying. The aim was to try something different because if it clicked it would have been difficult for Railways to come back. Railways know how to win matches because all are pros in that team. If you are able to put little bit extra score then it will be psychologically a bit here and there.
With respect to bowling to Mithali, the margin of error against a top batter like her is very less. If you bowl a little here and there, she will pounce on the ball. So for me (and others), it was a good challenge. I have always enjoyed bowling to her from my Under-19 days. I just bowled at one spot, using all my experience, and creating dot balls so that their required run-rate got a bit behind, forcing them to try something different.
Deepti Sharma with Jhulan Goswami. ©Karuna Jain/Women's CricZone
Deepti joined you last year as a professional, and this season Shublakshmi Sharma came in. How important were those two additions from the team's point of view?

Deepti is a world class cricketer. It was her decision to come to Bengal and Bengal accepted her. She is enjoying her time with us, and last year she played a key role in helping us qualify for the elite group. She was consistent throughout the tournament.
Shublakshmi wanted to come back to Bengal. She needed a little bit of help from our side in the sense she needed confidence. She already had talent, and had played for India. There was nothing new for her. I did not have to teach her how to bowl. She needed a bit of guidance and motivation, which she was not getting earlier. When she said she wants to play for Bengal, I said it is her call and everything is fine for us. I didn't have any issues. I am here to help and motivate young cricketers. If I am not able to do that then there is no point. When she approached me I said I don't have to help you since you have everything. You just need to be free in your thoughts. What you think, how you think and how you deliver is very important. She obviously enjoyed and performed. There was just some mental adjustment that needed to be done to help her get back the confidence. As a medium pacer, it is all about rhythm. How rhythm can improve. We trained her, had a lot of one-to-one session. Both our coach and trainer supported her well and monitored her workload everyday. It was good for me also as I had someone who could take off some load from me. Otherwise it was more about Deepti and me. This year because of Shubh three of us were able to share the responsibilities.
You retired from T20Is earlier this year, but would you be playing in the domestic T20 competition for Bengal?

Let's see. Nothing is ruled out. Now my focus is on the international commitment in New Zealand. Once I am back depending on how my body is we will take a call. Everything is open.