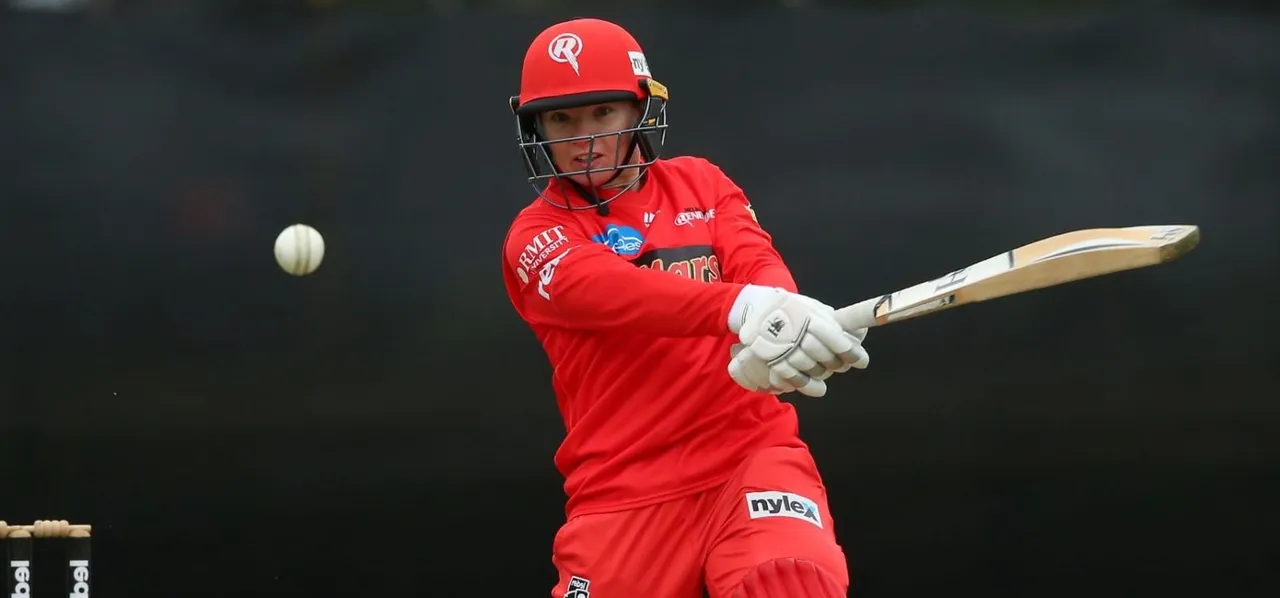 Melbourne Renegades batter Jess Duffin will miss the upcoming season of the Women's Big Bash League following the birth of her first child, Georgie, in June. The tournament
will begin
on October 25 in Sydney.
Duffin was
captain of the Renegades
last season and led them to the semi-final of the competition. She finished as the team's highest run-getter with 544 runs to her credit and was also named their WBBL Player of the Tournament. Her contributions through the tournament saw her almost
make a return
to the national set-up before she
announced her pregnancy
.
Duffin said the decision to withdraw herself from the tournament was a difficult one, but it has been made in the "best interests of the team". She added that she worked incredibly hard in the lead up to the competition, to make sure that she is in the best shape to take up the responsibility with the bat.
ALSO READ: Updated WBBL06 fixtures announced; Sydney Olympic Park to become 'WBBL village'
"I've always prided myself on my preparation and there just hasn't been that opportunity this year. The WBBL is such a high-quality competition with a lot of games in quick succession and unfortunately my body is just not ready for that at this point," Duffin said.
"It'll be tough watching the team from home but I'll have Georgie by my side so she'll make things easier – during daylight hours at least."
Earlier, Amy Satterthwaite was
named captain
of the Renegades after she re-signed with the club for WBBL06. Duffin wished her the best, adding that she would be supporting the team in any way possible.
"I wish our returning captain Amy Satterthwaite and the team all the best – they're such a talented group and I'm excited about what they can achieve this season."
"I'll obviously be in touch with the team and offer whatever support and help I can remotely during the season."
ALSO READ: Amy Satterthwaite prepares for milestone match
Renegades head coach Lachlan Stevens supported Duffin's decision, terming it a "selfless call".
"Knowing Jess' character and competitive spirit we knew she was going to give herself every chance to play," Stevens said. "In the end she's made a very selfless call, we'll continue to support her and we look forward to having Jess back on the park next season."
The club will announce a replacement player for Duffin in due course.
Squad:
Makinley Blows, Maitlan Brown, Josie Dooley, Erin Fazackerley, Ella Hayward, Lizelle Lee (RSA), Carly Leeson, Sophie Molineux, Courtney Neale, Amy Satterthwaite (Captain – NZ), Molly Strano, Lea Tahuhu (NZ), Georgia Wareham, Courtney Webb.