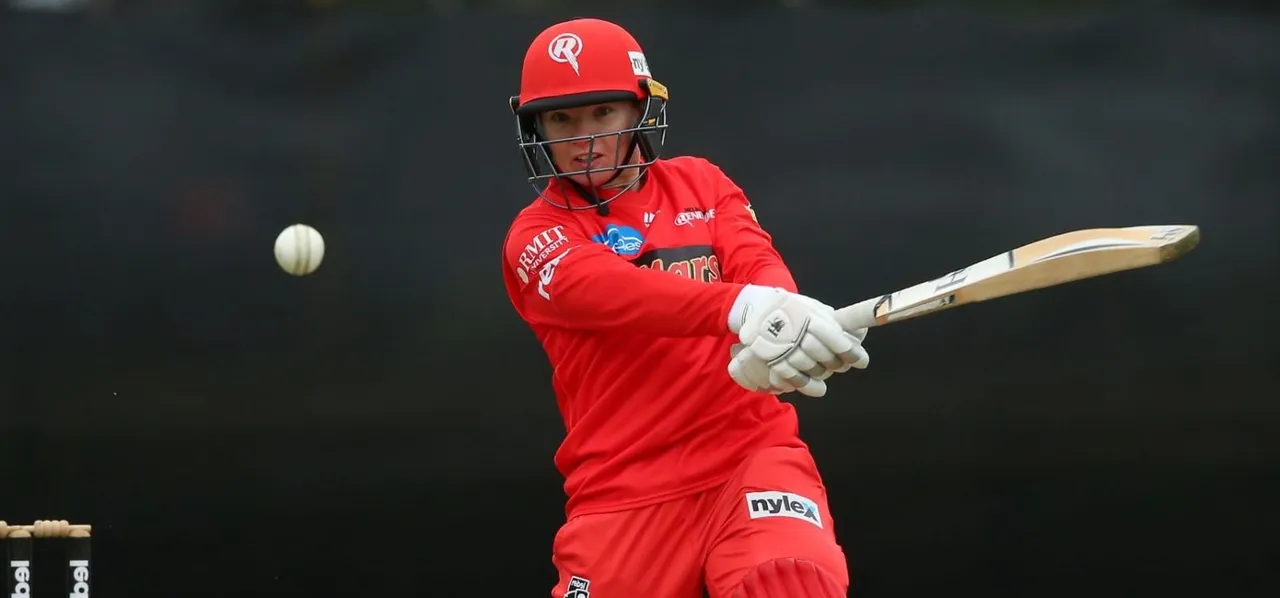 Jess Duffin, captain of Melbourne Renegades in the fifth season of the Women's Big Bash League, put to rest any lingering hopes of a return to the Australian team for the T20 World Cup, announcing her pregnancy on Tuesday (December 31). She, and her husband Chris, are expecting their first child— a daughter— in July.
The right-hand batter, who looked set to return to the Australian team following a sensational WBBL, told Cricket Australia that she will be unavailable for the tournament. Duffin scores 544 runs at an average of 68, taking Renegades to the semi-final where they lost to eventual champions Brisbane Heat. Her incredible run— notably while she was four weeks pregnant— meant she was named captain of the WBBL Team of the Tournament.
Duffin, who last played for Australia in 2015 and has since been a consistent member of North Melbourne's footy team, opted out of Australia A's recent series against India A before sitting out pre-season training with her footy team.
"I found out when I was about four weeks. I was pregnant through the whole Big Bash," Duffin told AAP.
"When those conversations came up (in the media about Australian selection) I thought, well everyone is going to laugh when they find out.
"Cricket Australia were obviously stoked, and were like 'we know now why you didn't play the Australia A stuff'."
The announcement means that Duffin will now be the first player to be covered by CA's parental leave policy which was announced in October. Under the scheme, Duffin will be allowed to go into a non-playing role in cricket until she gives birth. She will also be eligible for 12 months paid parental leave while also being guaranteed a contract next summer.