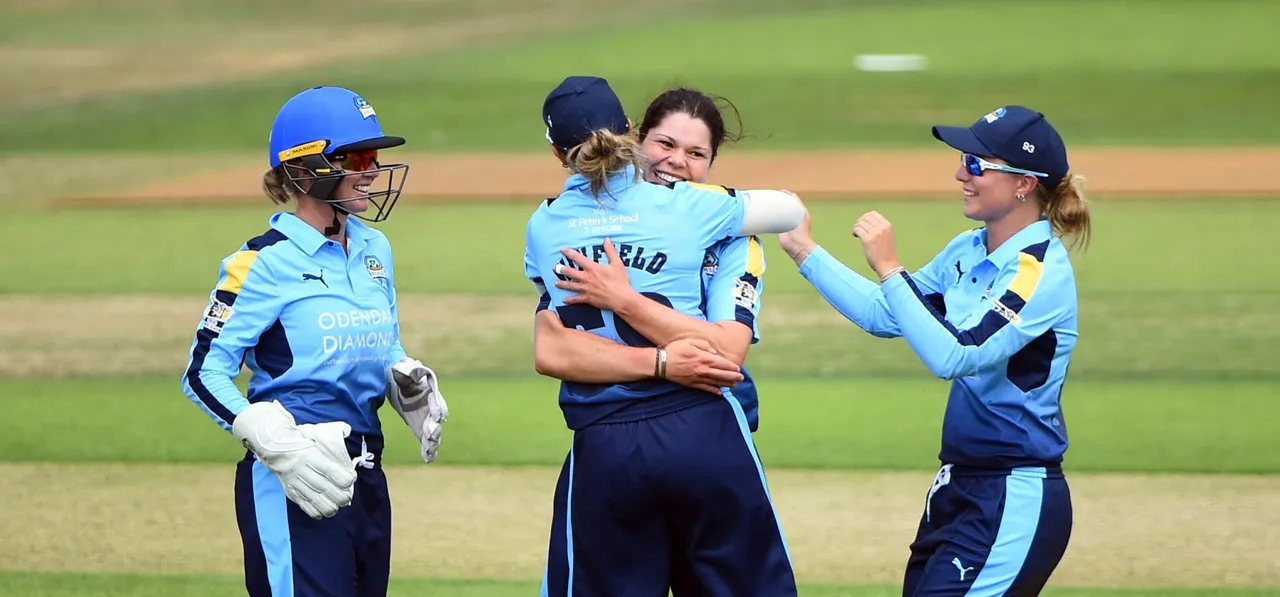 James Carr, Regional Director of Women's Cricket for the North East and Yorkshire, has said that he is relishing the chance to have a hand at doing something for the good of women's cricket. He is the head of one of the eight new Regional Centres of Excellence brought in by the England and Wales Cricket Board (ECB) for the development of women's game in the country. However, his stint coincided with the COVID-19 lockdown and he's been confined to working from home ever since.
Carr said he was excited at the opportunity he has got, more so because he has a "blank canvas" in front of him.
"I want to put my time and energy into something where you can see a real return on that," he said. "The fact we've got this national goal to really transform women's and girls' cricket, the ECB's vision ties in perfectly with my own."
"It's an area which perhaps doesn't have the history and traditions the men's game has, and it can use that to its advantage to progress through the modern world."
Carr stressed on the importance of communicating well and accepted the numerous challenge that he'll have to face.
"Not everybody is great with change, but what we have to make sure is that we communicate and educate well within our current cricket fraternity," he said.
"A lot of this has been inside led. The ECB has spent a good two or three years devising this plan based on insights from who is playing the game, who is leading the game, who's not coming to join the game for various reasons."
"You don't just write this plan on the back of a cigarette packet and run with it. There's so much time been put in, and I think it's been made easier because of the amount of resource that's been put into it – the messaging, the branding."
ALSO READ: Chance for women's cricket to garner eyeballs, says Ebony Rainford-Brent
Carr said that the 40 new professional playing contracts that were to be in force from 2020-21 would make players hungry for more. However, the pandemic has put those plans on hold and also has made the schedule for the season go for a toss.
Carr has been in a 'development role' from a young age. He had a cricket development job in New Zealand with the Southland Cricket Association in September 2016. He then was a New Zealand Cricket Development Officer 0f the Year in 2018. He went on to become the assistant coach of the Otago Sparks women's side, where he worked with the likes of Suzie Bates, Leigh Kasperek and Katey Martin.
"It was an amazing experience and the most enriching thing I've ever done," he said. "My contract came to end (September 2018), and while we would have liked to have stayed, we were looking to start a family and had some illness within the family, so we thought it best to come home."
"Then this Development Officer role came up with Cricket Scotland, working in the city Edinburgh. I took that and was there for less than 18 months before this job at Headingley came up. That was predominantly focused on development of cricket within the city."
"There's a lot of cricket traditions in Edinburgh, but a lot of that is within the old boy's network and the fee-paying schools. A lot of my focus was around keeping that going as well as looking after the state schools' sector. Women's and girls' up there is also a massive area. I was starting to see some progression from my own stamp on it before it was time to leave and move to Leeds."