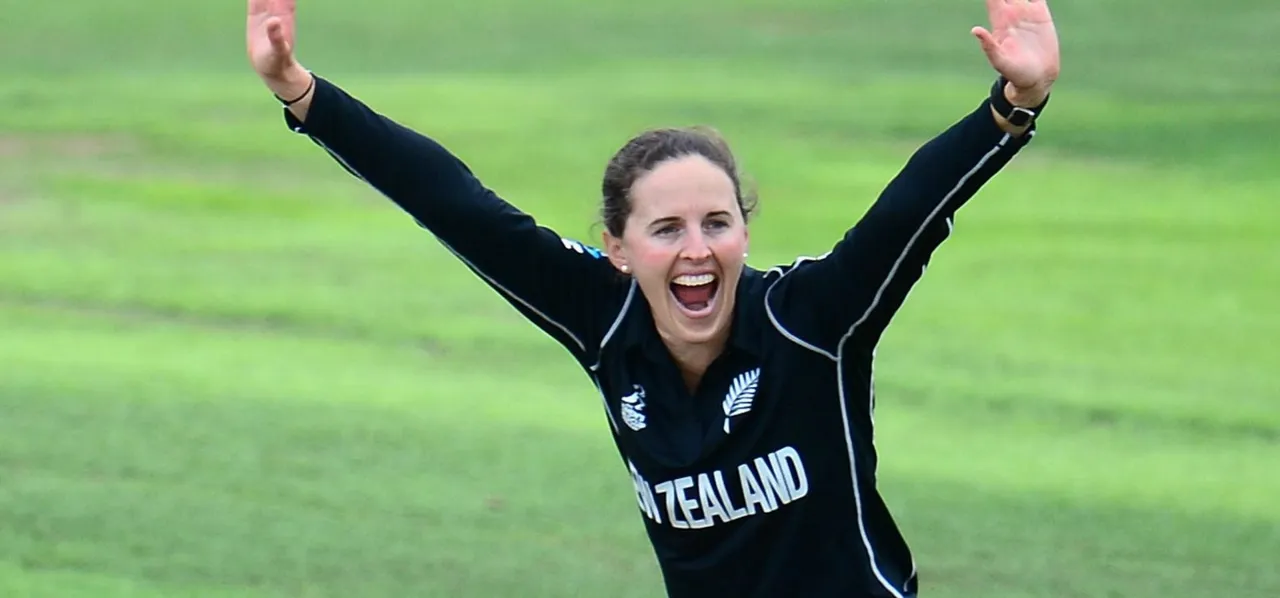 Newly appointed captain of WHITE FERNS, Amy Satterthwaite has recently written down her thoughts for ICC (International Cricket Council) for the upcoming World T20, which is scheduled to start from November 9.

Experienced Satterthwaite realised that their run-up to the final has been started with the Australia series. "As I sat at the team hotel in Sydney on the morning of our first of three T20I matches against Australia some weeks ago, I realised that it was the unofficial start to our build-up for the ICC Women's World T20." She added.

"While a three-match T20 series against the Aussies was first up, I could not help but start to think about the upcoming ICC Women's World T20 in the Caribbean – it's going to be a great tournament!"

Amy thinks "Motivation is never an issue when you are representing your country. However, when it's on the world stage at a pinnacle event, it certainly gives you an extra bit of drive and inspiration."

Confident captain shared, "There's no doubt we are coming over to give this our best shot – we want to take home the trophy and will be playing our best cricket in arguably one of our best formats. I feel we have a superb blend of youth and experience in the side currently, it's a group who won't be daunted by the big occasion with several players having done stints at the various T20 leagues popping up around the globe. We have variety with both bat and importantly the ball – something that as a captain is a great luxury to have!"

Though she knows this mega event is going to be a "competitive" one, where every team will try to give their best. No wonder one of the best teams of the World, New Zealand too will try that. "However, as a team, we are under no illusions. This is going to be a fiercely competitive World T20 tournament. Anyone who's been following women's cricket in recent years will know the gap between the sides has closed markedly. But we are more than up for the challenge. It's going to be hot! It's going to be loud! It's going to be a massive challenge not only physically, but mentally as well."

The team is all set to take up the challenge, as the captain wrote, "But these are challenges we as a White Ferns group are walking towards. This is a chance to compare ourselves against the best in the business, a chance that doesn't come around every day."

Talking about the squad, she expressed, "For us, Suzie Bates and Sophie Devine have been prolific in this format. Katey Martin is a classy player and her ability to hit all around the ground and in different conditions makes her one to watch. I can't wait to see Amelia Kerr unleashed on the West Indian wickets and what she can do with the ball."

Not only about her team, but she also shared her views on other teams too. "From other teams, Hayley Matthews has been in good form of late and playing in her home conditions will be something I'm sure she will relish. India's Smriti Mandhana stood out in the recent ECB Super League with some exceptional performances and teams will be keeping a close eye on her performances."

She has played 92 T20Is so far and has more than 1000 runs in her name and has some fond of memories playing in West Indies. All excited to play there, Satterthwaite expressed, "I'm pretty excited to visit the Caribbean again – a group of countries steeped in a rich cricketing history. From my previous experiences there I remember a fun, vibrant culture with welcoming people who have a huge passion for the game. As a player, I find it always lifts me playing in front of noisy, packed stadiums and I know the Windies will certainly have that side of things covered come November!"

"The T20 format is one our team has often enjoyed and we've made several WWT20 finals. Our campaign in the 2010 West Indies event was both an enjoyable and successful one only to fall short to Australia." She added remembering the previous years' result.

"As I mentioned earlier though, there are some seriously talented sides coming to this year's tournament and there are quite simply no easy games. As White Ferns skipper I will be doing my utmost to ensure the team is firing on all cylinders. If you find yourself in the Caribbean in November, make sure you get along to one of our games, don't forget your NZ flag and get in behind the White Ferns!" She added.