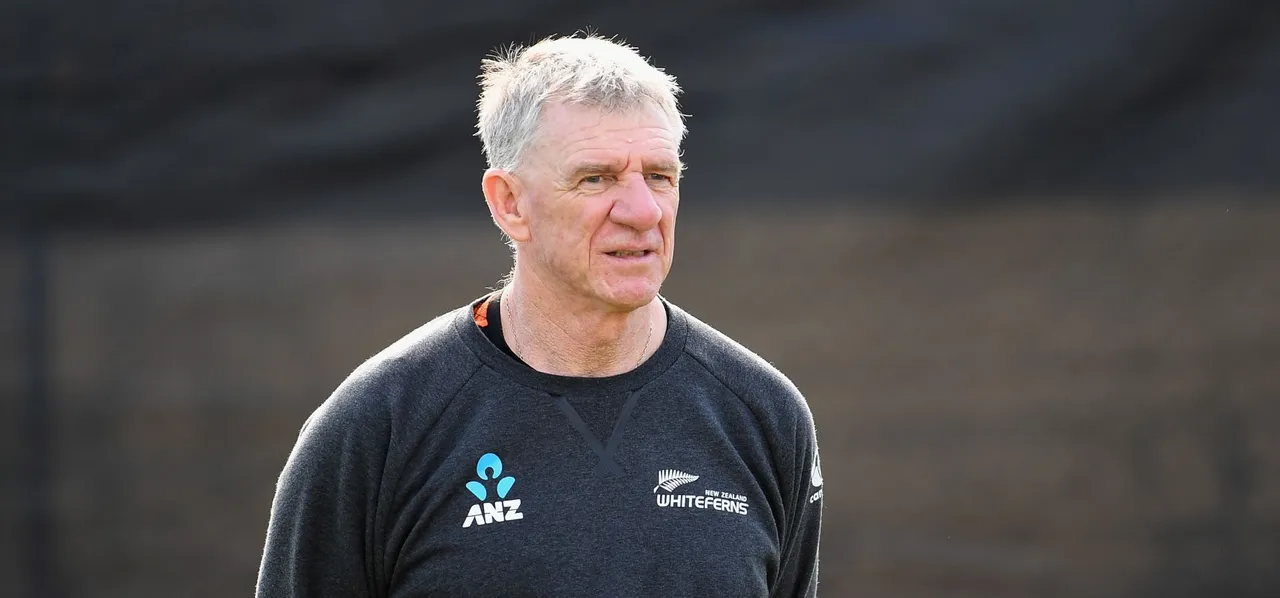 Australia continued their dominance in ODI cricket and extended their winning streak to a world record equalling 21, when they thumped New Zealand by 232 runs in the third and final match to take the Rose Bowl series 3-0 at the Allan Border Field in Brisbane on Wednesday (October 7).

Bob Carter, New Zealand head coach, feels they needed to sustain pressure and stay in the game for longer periods in order to beat Australia.

"You've got to stay with them longer," Carted said during the post-match media interaction. "I thought that they bowled particularly well in the first game. We obviously had a little bit about our own downfall but they bowled very well. All their spinners particularly Georgia Wareham and Jess Jonassen bowled particularly well to limit us. And then with the bat you know they keep coming at us pretty hard and that's for us to learn to be able to stay with Australia longer."

"I thought in the second game we have been able to post a score of 252 which I thought was still 25 short and proved to be that way and Meg Lanning scored a very fine hundred but we saw that we sort of had a little opportunity when Amelia Kerr bowled exceptionally well and we got a couple of wickets quickly and she nearly had Meg out to a very fine leg spinner."

"But again Australia came hard and we weren't able to sustain any real pressure."

ALSO READ: Is Meg Lanning's Australia replicating the success of Ricky Ponting's men from 2000s?

Australia, without their in-form captain Meg Lanning and star allrounder Ellyse Perry, managed to score 325 batting first with the stand-in skipper Rachael Haynes and Alyssa Healy putting on a 144-run opening partnership. Young Annabel Sutherland was promoted to bat at three in Lanning's absence and looked assured while scoring 35. Tahlia McGrath, playing her first match of the series, scored an enterprising 11-ball cameo to score 29 to take the hosts to a daunting total.

"We couldn't defend a score so we thought well we'll try it the other way round. We knew that the conditions wouldn't change all day. At one stage I thought we'd be able to control the runs but then they got away again at the end and to host such a score was always going to be a bigger battle for us to get anywhere near that," said Carter.

"Australia do have depth. That's something a great strength of their team at the moment. I don't think there's any surprises they haven't been beaten for three years. It shows that the depth that they have and they've put on a couple of new players today. It's something for us to look at ourselves and to say 'Well, are we building our own depth and how we're going to be able to keep, how we compete with Australia as we head towards World Cup in just over a year's time?'"

ALSO READ: All hail Meg the Mighty!

The sameness of New Zealand's attack posed a lot of questions in the absence of spinners Leigh Kasperek and Anna Peterson. Although uncapped leg-spinner Deanna Doughty was in the squad, she didn't get any games during the tour and batting allrounder Maddy Green doubled up as the second spinner for the visitors.

"I thought Rosemary Mair bowled exceptionally well the first seven overs for 21 we didn't help ourselves in the field (with) four dropped catches. Amelie Kerr again both beautifully and Australia obviously treat her with a lot of respect then. She's got the wood over on a few of their players so hopefully we can we can build our own depth and bring some spin bowling and into when Australia come back to New Zealand in the New Year," the coach said.

"We're trying to develop Maddy obviously and we did talk about playing Jess Watkin but we felt that the players who had been there deserved this opportunity after Game two and obviously we were short with the ball in in a couple of areas."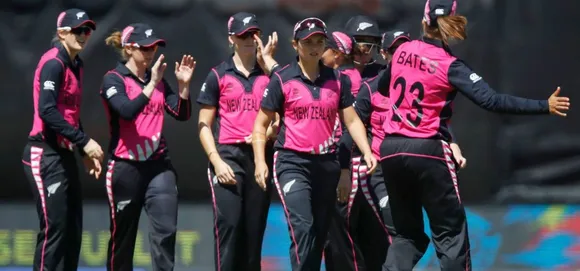 New Zealand players celebrate. © ICC
Carter also rued the opportunities they missed in the field and feels it is something they have work on as they prepare for upcoming tours starting with series against Australia at home.
"We certainly haven't been quite on the nail as we were at the World Cup with our fielding and is something that obviously I've spoken to, which Jacob Oram and we worked hard all the way through. We can't look at our preparation, perhaps it's just the pressure we put under at times that we haven't responded to. It's something that we're going to have to look at as we move away from Australia and into our own series at home," he said.
"We had a great opportunity in the first T20 game. I thought we let Australia get 20 too many to get 138. If we had kept them to 120 you know I'd be hopeful we would have been able to get those runs winning the final T20 game was a fine performance. And (to) put it against the world champions. So, we can take a lot out of that."
ALSO READ: Elegant lefty, shrewd vice-captain and a doting mother – Amy Satterthwaite set for her juggling comeback
New Zealand had many injury concerns during the series with
Suzie Bates getting ruled out of the series
after injuring herself during the first ODI and Lea Tahuhu walked off with a lower-back strain while bowling in the second ODI. Lauren Down missed the entire ODI series with an elbow niggle.
"With Suzie first of all it's a time thing where we obviously our medical team back in back in Christchurch have looked at this already. We will monitor that over the next couple of weeks and we'll work with the Adelaide Strikers with that. And as regards Lea the same thing, let's have a look at it in 10 days' time and our medical team will work with the Renegades on that one," he added.
Former captain Amy Satterthwaite, on her return to international cricket post motherhood, looked to be getting back to her best during the course of the series. She finished both the T20 and ODI legs of the tour as the highest run-getter for the visitors scoring 180 runs from the six matches.
"She's batted very well right away for us and for her to play all six games is testament to the amount of hard work she's put in. I mean she's been hitting balls out from around about early June. So, she has given herself every chance with the bat and I think that paid off throughout the series and it's great to have her back in the mix," Carter concluded.