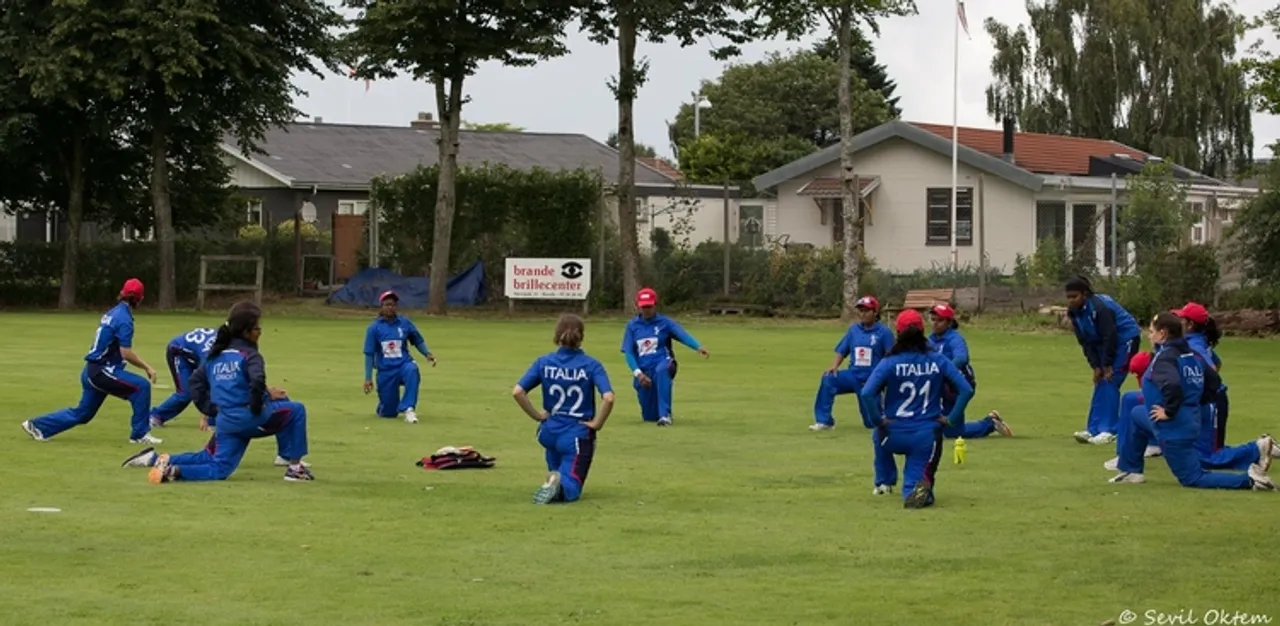 Women's cricket returned to Italy with the Federazione Cricket Italiana (Italian Cricket Federation)
announcing the launch of the
new Italian Women's Championship (Campionato Femminile Cricket), which starts on Sunday (October 18), Emerging Cricket reported.
The competition would be happening after a three-year sabbatical, the last time it was played in 2017.
Six teams would be participating in the new T20 tournament. They are divided into two groups with Padova, Royal Padova and Lucca in Group A and Kent Lanka CC, Roma, and Neptunia 2000 in Group B.
The group stage matches are scheduled to take place on October 18 and 25. The top two teams from each group make it to the final on November 15. It would also be the last game of the Italian cricket season this year.
ALSO READ: Keep it simple, Sarah: Glenn sticks to successful mantra ahead of maiden WBBL stint
The first time a women's domestic tournament took place in Italy was in 2001 running for only a couple of years. The next tournament took place in 2009 and continued until 2017. The 2013 edition saw the tournament reach new heights with seven teams and two divisions. 
However, things went downhill since then, and the tournament came to a halt in 2017. Over the last 10 years, five teams have twice won the title each with only Roma among them would be playing this year.
With the increase in coronavirus cases, the Federation has
suspended recreational cricket
 completely. Those matches that are a part of the official Italian competitions would continue, and they would be played under coronavirus protocols. This covers both the women's championship and the men's Coppa Italia.