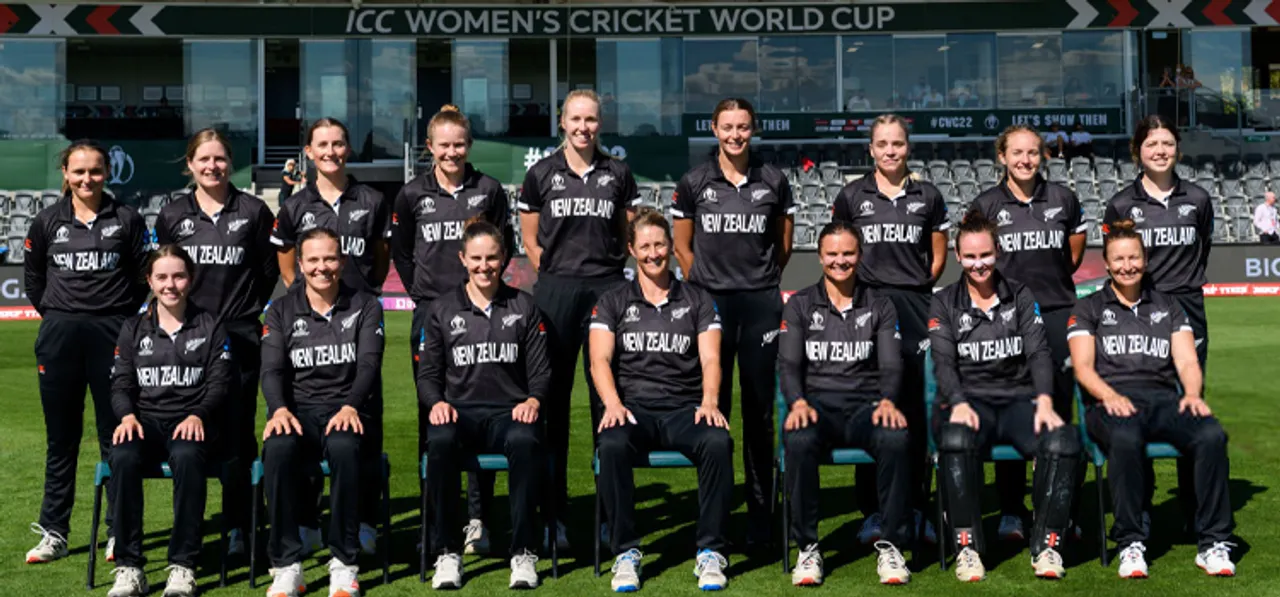 March 26, 2022 - New Zealand against Pakistan at the Hagley Oval, Christchurch. The setting had everything building up towards a perfect White Ferns fairytale. On a Saturday morning when Suzie Bates smashed 126 runs in front of a cheering crowd, New Zealand ended with a 71-run win, with Hannah Rowe getting her first five-wicket haul. 
It was a big win for the hosts. But that was not going to be enough for New Zealand to make it to the semi-finals. In fact, when the final league matchday started, their possibility of qualification was quite close to impossible. Even though the mood on Saturday was bright enough at the Hagley Oval, it was a sad end to a campaign which promised a lot but never really peaked. 
***************
New Zealand didn't come into the tournament as favorites, despite being the hosts. The reason could be the fact that their side has not been at their best in the past couple of years. As a matter of fact, they hadn't won a series for two years until they defeated India 4-1 at home just before the series. That win, coupled with a massive nine-wicket win against Australia in the warm-up matches, made New Zealand seem like a competent side, good enough to at the very least make it to the semi-finals. 
However, three weeks later, they found themselves out of the World Cup and a repeat of the 2000 World Cup fairytale was a lost dream. With all the experience that they had, what stopped them from getting it done in front of their fans? 
The topsy-turvy start
In the opening game of the tournament, New Zealand faced a spirited West Indies, who came out firing. Deandra Dottin smashed Lea Tahuhu for three boundaries in the very first over and it seemed New Zealand had a nervous energy going around themselves. It took them some time to settle their nerves and by the time they did it, West Indies had had enough. 
The powerplay problems had affected New Zealand during the series against India where the openers had taken the attack to the hosts. During the World Cup, New Zealand pacers struggled with the new ball again. In the conditions which were on offer, one would have hoped for the home team's bowlers to use whatever swing was on offer, but it was a spinner, Frances Mackay, who got wickets in three of the seven games in the powerplay. 
With the bowling unit not having requisite bite in their own conditions, the onus came to the batting more often than not. Even though, the White Ferns' batting seemed sorted before the tournament, it turned out that the reality was far from that. 
Inconsistent batting unit 
New Zealand had three world-class and experienced batters in their line-up - Sophie Devine, Suzie Bates and Amy Sattherthwaite. Add Amelia Kerr to them and you have a solid top four, capable of destroying any bowling line-up in the world. However, the quartet didn't come together on even one occasion. 
Ahead of the tournament, there was a bit of speculation around Devine's batting position. However, the skipper took on the responsibility of leading from the front and succeeded. In the opening game, she scored a fighting hundred, which was just not good enough for her side. Her 93 against South Africa was another knock which was a memorable one but her dismissal came at the wrong time. Had either of those two knocks gone towards her side, the position where New Zealand ended would have been much different. But Devine was by far the most impressive batter.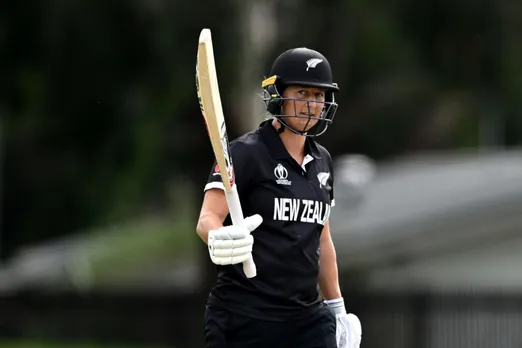 The Devine touch - The skipper stood out for her side at the home World Cup © Getty Images
The numbers of Bates might have a good reading, but that was boosted by her century against Pakistan in the last game, while there was an unbeaten knock of 79 against Bangladesh. Rest of her scores read - 3, 5, 16, 4 and 22. Two of those dismissals were run-outs, but there is no doubt that the team would have expected a bit more from the seasoned campaigner. On the other hand, Satterthwaite struggled right through the tournament, with just a notable performance of 75 runs against India, a knock which helped her side to a win.
Kerr's emergence at no. 3 was a move to watch out for ahead of the tournament, especially after the series against India, where she scored 353 runs in just five games. However, she ended the mega-event with 201 runs from seven innings with only a fifty against India and a couple of scores of 40 plus. The move didn't serve the White Ferns well in the end, but it could still be a solution for the future. 
Middle muddle
The top four batters were supposed to lay a platform, but there was almost no support from the middle order. Against South Africa, New Zealand slipped from 198 for 4 to 228 all-out. Against England, they were going strong at 134 for 2, from where they eventually were bowled out for 203. Considering how close these two matches went, one can only imagine what would have happened if New Zealand had got a good finish in either of those two matches. 
Beyond the number four position, there were a few candidates who weren't able to capitalize on their opportunity. Lauren Down's absence was a blow to begin with. But New Zealand still had options. Maddy Green, for example, struggled with her strike rate (60.50) despite having a few scores under her belt. Brooke Halliday's run in the tournament was slightly disappointing, as she managed only 58 runs in four innings. 
Winning championships requires a side to have a solid lower middle order. If a team lacks the ability to finish their innings with the bat on a high, it is a lot difficult to attain scores against top ranked sides. 
Where to from here? 
New Zealand will not look back at this tournament as one to remember fondly. The fact that they finished just above a side which was playing their first World Cup and a team which broke their 18-match losing streak at the tournament, will not be a happy memory for them. They can claim that they were one of the best teams in the lead-up but faltered when it mattered the most. 
But considering the amount of cricket this team plays at the international level, it raises the question whether a little more cricket would have done something good to this team. Having said that, there is still a future which this team will face. In the next 12 months, they will take part in the Commonwealth Games in Birmingham and then travel to South Africa for the T20 World Cup. By the time they are done with those two mega-events, planning for the 2025 World Cup will be knocking at the door. 
The biggest challenge which this team will face in the near future is finding apt replacements for the senior players. Bates is 34 and is still a fine T20 player, but what this World Cup has shown is the fact that the White Ferns need to start considering younger players in her position in the next few years in order to lay a suitable foundation for the future. By the time the next ODI World Cup comes around, she will be 37. 
Satterthwaite, on the other hand, is 35. Much like Bates, she can be a valuable player for this team in the next 12 months or so, but how she can push her fitness to stay at par with the modern standards of ODI cricket, is something that only time will tell. Katey Martin, on the other hand, could also be on her way out after playing for almost two decades for the team. 
The pressure of carrying this team forward falls on Sophie Devine. With her batting in this tournament, she has shown that she can drive this team to greater heights and with T20 arguably being her most suited format to play in, the next 12 months present her with a great opportunity. 
New Zealand needs to find a core set of players for building their next generation. The time of a reset could be soon. It will be for the management to decide whether they want to move the pieces of the jigsaw one at a time or all at once, either way, what will matter most is if they can end up solving the puzzle or just make it even more complicated.