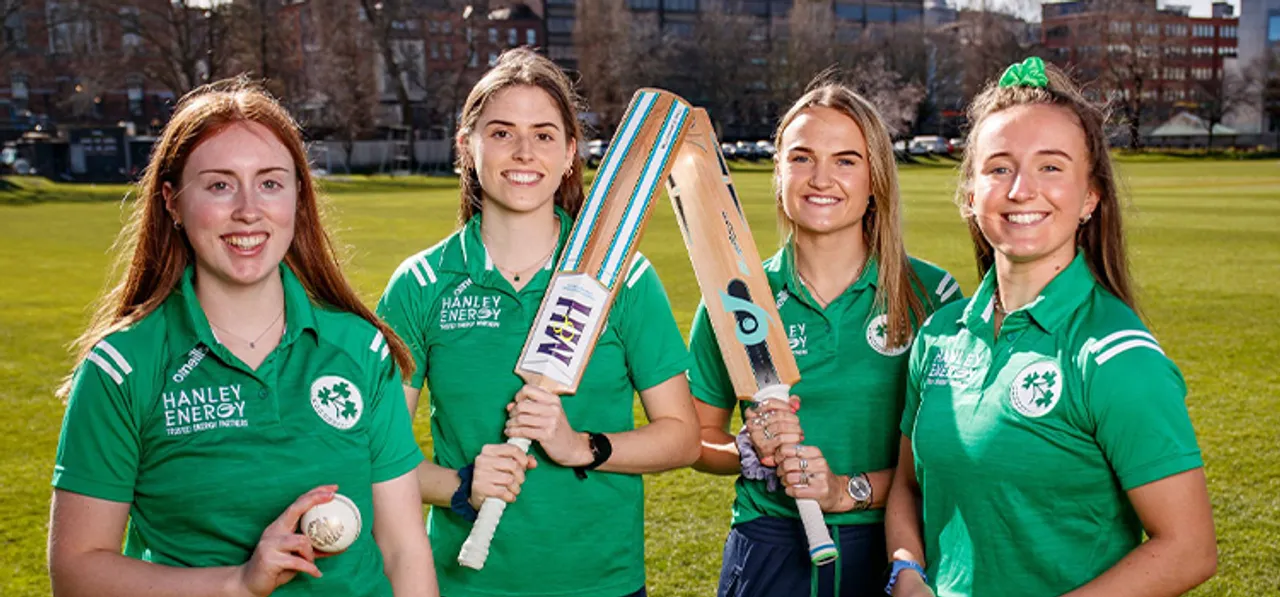 Ahead of a packed summer against numerous formidable units, Head Coach of Ireland, Ed Joyce will take the senior performance squad to Spain for a week-long warm weather intensive training camp from 21-27 April 2022. Desert Springs Cricket Ground, in Almeria, will be the venue for the camp.
The camp has been arranged to prepare the players ahead of the fixtures against seven-time champions Australia, South Africa, and Pakistan. The senior performance squad comprises 19 players who will be trained in various regards. The camp will primarily focus on bowling, batting, fielding, technical skills, strength and conditioning as well as numerous individual and group-centric activities.
ALSO READ: Ireland announce full-time contracts; to host South Africa, Australia, Pakistan in June - July 2022
Ed Joyce, Head Coach of Ireland, believes that the camp will hold Ireland in good stead ahead of the challenging summer. As per Joyce, preparing on grass wickets during the camp will enable the side to gear up well for the high-quality oppositions that await them.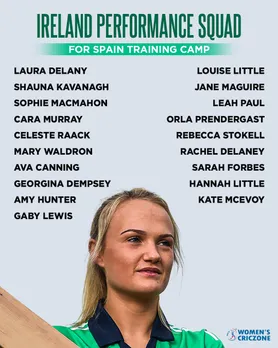 Ireland performance squad for Spain training camp
"
We haven't played a game or trained on grass wickets since the World Cup qualifiers in late 2021, so this is an opportunity to get outside in sunny weather (hopefully) and get some realistic skills work in before the Super Series starts in May, and South Africa visit in June. We are bringing the entire Performance Squad, minus Eimear Richardson, so we will be able to have a mix of nets and centre wicket/practice matches on the trip,
" 
said Joyce.
ALSO READ:
Ireland to tour Pakistan for limited over series in November
"A large part of the trip is just getting the winter out of the legs and being used to playing on grass again. We are also working on lots of specific things with the batting, bowling and fielding group which we can continue. These include practising against high-pace for our batters, variations for our seamers, and specific types of catching and throwing for the fielding group," added Joyce.
Joyce seemed really gratified with the work ethics showcased by all the players during the training sessions held last winter.
"The players have worked incredibly hard all winter on all aspects of their game, especially on fielding where we have utilised the indoor 4G surface at the IRFU HP Centre in the Sport Ireland Campus. I'm really happy with the attitude, commitment, and improvements that we've made. This camp will be an opportunity to further hone these skills on grass leading into a very exciting 2022 summer," mentioned Joyce.
Training camp squad:
Laura Delany, Shauna Kavanagh, Sophie MacMahon, Cara Murray, Celeste Raack, Mary Waldron, Ava Canning, Georgina Dempsey, Amy Hunter, Gaby Lewis, Louise Little, Jane Maguire, Leah Paul, Orla Prendergast, Rebecca Stokell. Rachel Delaney, Sarah Forbes, Hannah Little, Kate McEvoy