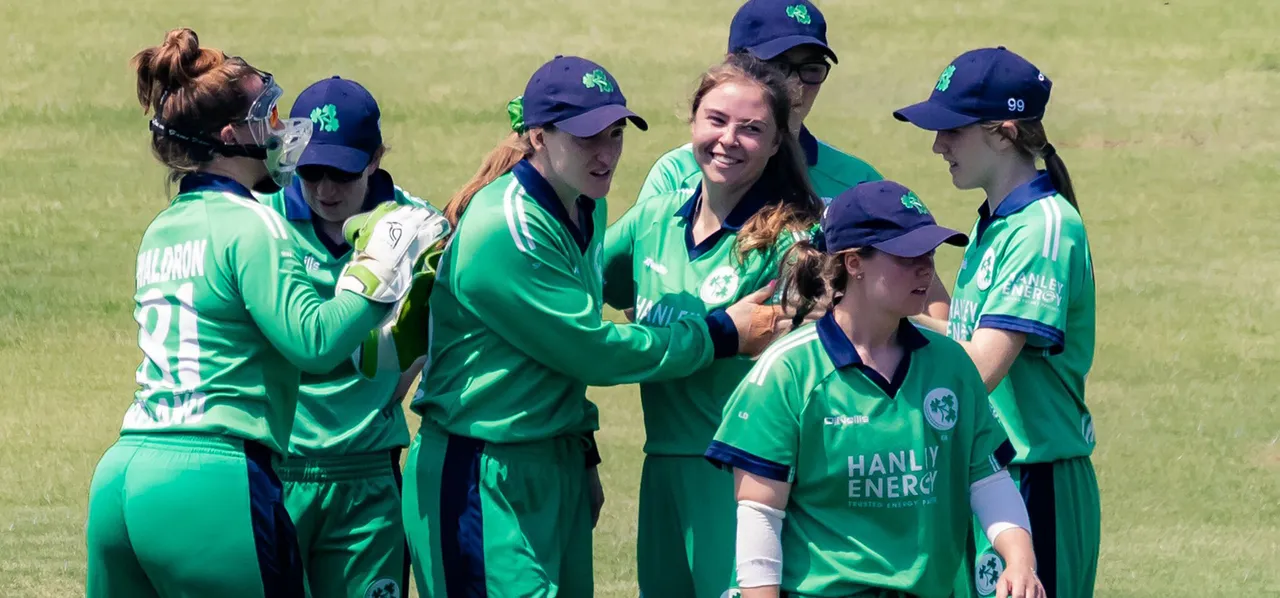 Cricket Ireland and Pakistan Cricket Board (PCB) confirmed on Monday (March 28 ) that Ireland will tour
Pakistan
in November this year for a limited over series comprising of three ODIs and three T20Is.
Few days earlier, it was announced that Pakistan will visit Ireland in July to feature in a
T20I Triangular-Series
. The Tri-Series will comprise T20 World Cup champions Australia and the hosts. All the matches will be played at the Bready Cricket Club.
Ireland's Pakistan tour will commence with the three ODIs will be played as part of the ICC ODI Championship and then they will three T20Is.  The venues for the matches are still to be confirmed.
Ireland skipper Laura Delany expressed her happiness about the series and the fact that the ODIs will be part of the ODI Championship. This is the first time Ireland have qualified for the Championship and will play 27 ODIs during the 2022 to 2025 cycle.
"We couldn't have asked for a better start to 2022, following the announcement of full time contracts. We have a busy summer ahead and are greatly looking forward to the prospect of playing Pakistan in an away series," Delany said.
"As a squad we haven't travelled to Pakistan before, but now having qualified for the ICC Women's Championship we have been presented with this opportunity, one that no doubt will be a good challenge towards the end of the year. Having not played in Asian conditions for a few years now due to COVID-19, with a young squad this will be an invaluable opportunity as we are set to play more regularly in this part of the world over coming years."
ALSO READ:
Pakistan announce home series against Ireland, Sri Lanka; to tour Australia next year
Ireland haven't toured Pakistan before. Both countries share profound cricketing relations. The last time both sides crossed swords with each other was during the ICC T20 World Cup 2018. Pakistan had won that game by 38 runs.
Richard Holdsworth
, high performance director at Cricket Ireland, thanked PCB for making the tour a reality and also welcomed them to Ireland for the tri-series.
"We are delighted to confirm this historic tour to Pakistan and appreciate the support of the Pakistan Cricket Board in arranging the tour. This year will be 25 years since the two women's sides first met on the field, and will be the first time in five years an Ireland Women's side has played in Asia," said Holdsworth.
"Ireland and Pakistan have a deep cricket bond in both women's and men's cricket – and we will be as delighted to welcome them to Ireland in July as we will be to visit Pakistan in November."
Fixtures:
1st ODI, Nov 6
2nd ODI, Nov  8
3rd ODI, Nov 11
1st T20I, Nov 14
2nd T20I, Nov 16
3rd T20I, Nov 18