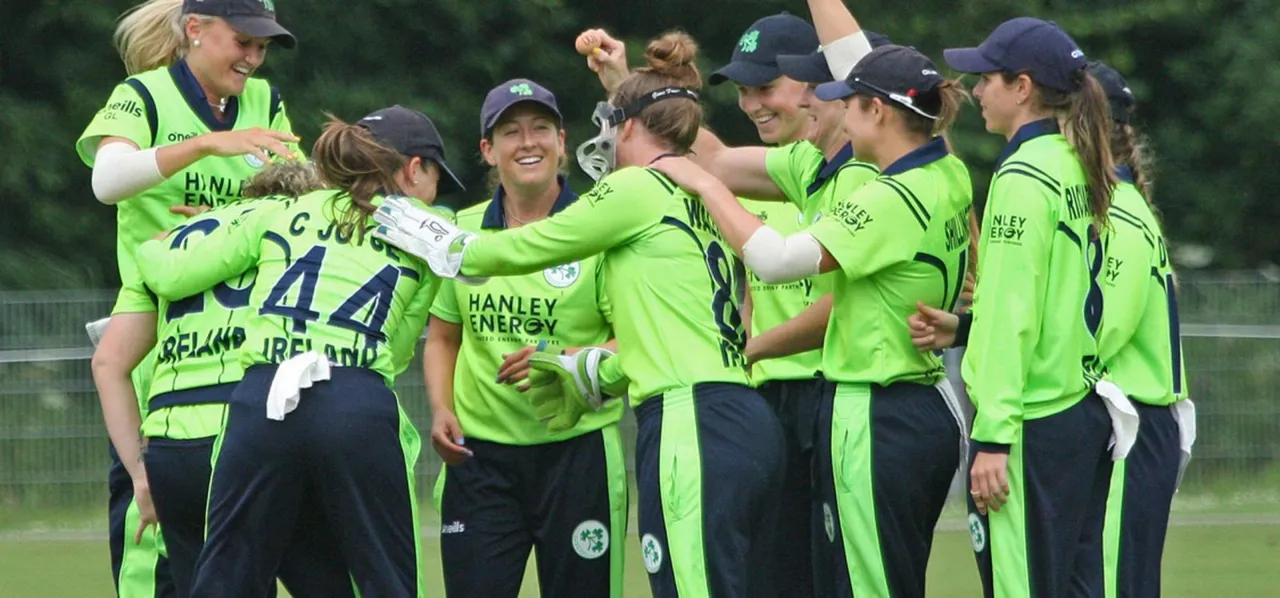 Ireland and Scotland will return to international cricket when they take on each other for a five-match series - two 50-over matches and three T20Is - at La Manga Club in Spain, Cricket Ireland (CI) announced on Thursday (October 22).

Both teams have announced their teams for the series that will be played between November 20 and November 29. The dates for the fixtures will be announced at a later date and the series will be played under bio-secure protocols. Both sides last played international cricket during the T20 World Cup Qualifier in 2019 in Scotland where they failed to qualify for the mega event in Australia.

Ireland and Scotland were scheduled to play in the Women's World Cup Qualifier in Sri Lanka in July, but International Cricket Council (ICC) postponed the tournament owing to the restrictions that were in place owing to the COVID-19 pandemic.

Ireland have named a young squad as experienced campaigners Mary Waldron, Lara Maritz, Eimear Richardson and Una Raymond-Hoey will be missing out due to international travel restrictions. They also didn't feature in the recently concluded Super 50 domestic competition in Ireland. Zara Craig, Georgina Dempsey, Amy Hunter and Jane Maguire have earned their first call ups to national side.

ALSO READ: Leah Paul awarded part-time retainer by Cricket Ireland, Amy Hunter among those with non-retainers for 2021

Dempsey was particularly impressive during the Super 50 series taking eight wickets at an average of 20.50 and an economy rate of 4.20. Recent part-time retainer inductees Orla Prendergast and Leah Paul also had an excellent tournament with the former taking 10 wickets at an average of 18.10, while the later finished the tournament as the highest run-getter scoring 295 runs at an average of 49.16 in seven matches.

"We're delighted to finally see some international action return – our last matches were at the T20 World Cup Qualifier in Scotland last year, so this series is very welcome for all involved," said Ed Joyce, head coach of Ireland.

"The absence of a few of our senior players, while unfortunate, has opened up an opportunity for several young players to come in and get a taste of international touring life. I have no doubt they'll benefit immensely from the experience, which may be crucial as we move into what will likely be a big 12 months for Irish women's cricket."

"While spending time with the squad in the nets, and getting that extra contact time with the contracted players is invaluable, nothing compares to actually being out in the middle and experiencing the game in a match scenario - you learn so much more about your game and build confidence in such circumstances. I know the players are all keen to get out to Spain and pull on the green kit once more."

https://open.spotify.com/episode/7fji2PZYGMgkzXoi8QSYcO

14-member Scotland squad will be led by Kathryn Bryce and wicket-keeper Sarah Bryce has been named the vice-captain. Both the Bryce sisters had an excellent Rachael Heyhoe-Flint Trophy tournament in England playing for the Lightning side. Sarah was the second highest run-getter in tournament with 395 runs to her name from six matches at an average of 78.52-including a century and five fifties- while Kathryn took 14 wickets from six matches to finish as the second leading wicket-taker.

"The squad are both delighted and excited that they will be playing an international series in Spain against Ireland this November," said Scotland's head coach Steven Knox.

"It will give the players a great opportunity to show that all the hard work they've done in training over the past ten months, and in the A-team games that were played in August and September, will hopefully pay off against a team that are ranked above us in T20I cricket."

Ireland squad: Laura Delany (c), Zara Craig, Rachel Delaney, Georgina Dempsey, Amy Hunter, Shauna Kavanagh, Gaby Lewis, Louise Little, Sophie MacMahon, Jane Maguire, Cara Murray, Leah Paul, Orla Prendergast, Celeste Raack, Rebecca Stokell.

Scotland squad: Kathryn Bryce (c), Sarah Bryce, Abbi Aitken-Drummond, Priyanaz Chatterji, Ikra Farooq, Katherine Fraser, Becky Glen, Samantha Haggo, Ailsa Lister, Abtaha Maqsood, Megan McColl, Katherine Mills, Charis Scott, Ellen Watson.