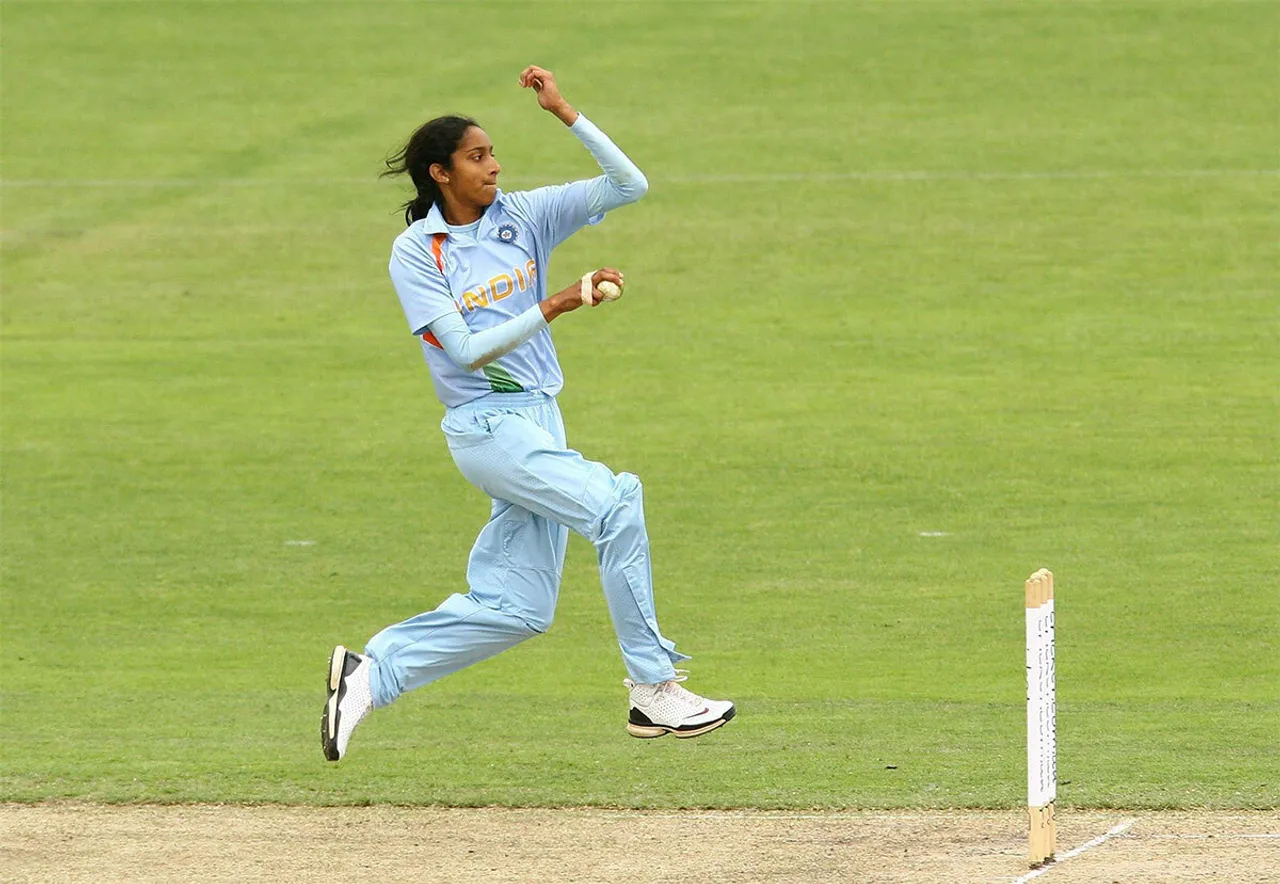 Snehal Pradhan is a woman of many hats. She played competitive cricket for 15 years before hanging up the boots in 2015 at the age of 29. Although the right-arm medium pacer played only ten internationals for India, Pradhan was one of the experienced faces at the domestic level having represented Maharashtra for many years.

Post her retirement, the 36-year-old became a media journalist because Pradhan felt she had to give back to the game and help the women's cricketers get the coverage they deserve. Since then she has worked for multiple publications and covered various women's cricket tournaments at the global level. 

During these years, Pradhan also ventured successfully into content creation with her own YouTube channel where she discussed cricket and also produced coaching videos. She has also worked as a broadcaster during this period with a continued focus on women's cricket. 

In November last year, Pradhan became an administrator as she took over as the Manager of Women's Cricket at the International Cricket Council (ICC). In her role at the ICC, she and her team managed two back-to-back global events in South Africa – The Under-19 World Cup and the T20 World Cup 2023.

On the day of the final between the hosts South Africa and the eventual champions Australia at Newlands, she talked to Women's CricZone about her cricketing journey, journalism career, venturing into the unknown world of content creation, her role at the ICC and the governing body's plan for the women's cricket.

Excerpts:

Q: You took over as ICC Women's Cricket Manager in November last year. How've the first few months in the office been?
It's been a really interesting learning experience, I spent a little bit of time in the office and then I've been on the road for these two events. So, really two parts to that, looking at, you know, meeting people in the office, meeting the people that I'll be working with, forming relationships with those people and then being on the ground and helping deliver an event.
So those have been too critical blocks of understanding that are necessary for this role to figure out who the different people are in the will be working with and figuring out from the inside and inside perspective on events, look how they're delivered and why there's such a big part of what we do. So it's been a good learning experience over different functional areas over the last two or three months.
Q: How enjoyable has been that experience so far?

It's been very enjoyable. Meeting new people, meeting some great people, some of the people I knew from before like Raj (C. Rajshekhar Rao, ICC Media Manager), some others have been completely new to me and learning a little bit more about them, their roles, has been fantastic. And then being a part of the event delivery here was a great experience. So it's been great, a beautiful learning experience, lots of new stuff, but very interesting stuff.
Q: How did you come to take up this opportunity?

I wasn't reluctant to take up this opportunity when it came up. It's something that was advertised for, I applied, I was interviewed for it and I took it up.

So it was like a great opportunity to make a difference, continue to try and push the growth of women's cricket, which a lot of people at the ICC especially have been doing really good work in over the last few years and to continue their work was like an absolute no brainer for me.
Q: What are the short-term and long-term goals you are looking at the ICC?

Short term goal is building good relationships with the members, with the countries who are our key stakeholders in this process of developing cricket because those are again, people that I'm going to be interacting with the people, I'm going to be depending on quite a bit in terms of how things move, what the outcomes are. And long-term goals will be a healthy international game, a competitive international game, which really is the key for any sport to be developing. So strong international cricket is something that is on my long-term goal.

ALSO READ: Meet the Indian teenagers picked up at the WPL auction
Q: Let's go back a little bit, you played international cricket for a while, but you took early retirement, and then became a journalist, then you become a YouTuber and broadcaster and now at the ICC? How do you look back at that journey?
I mean I had played cricket for almost 15 years when I retired because I started fairly early. So (could say) early for some, not so early for me. The right time for me , but through all those media or career transitions, it was always like, what can I learn about these new situations that I'm coming into - learning that, figuring it out and then trying to be good at, it was like one theme. 

And the second thing was always, can I, through my work, make a difference. When I first got into media, the intention was to give more and more of a spotlight to the Indian women's cricket team. This was in a time when they weren't getting the mainstream media attention that they're getting today from people like you guys. So that intention has always been at the heart of my career choices and it's no different right now.

Q: This may sound like a cliché question. How much cricket has changed from your playing days?

Tremendously; like literally, I've been very lucky enough to live through two eras of women's cricket, I started my career when the Women's Cricket Association of India (WCAI) was running it and some very passionate people over there, but they didn't have the kind of budgets that after the second half of my career, the BCCI had. 

I have seen times when we used to travel in unreserved. I remember my first Under-16 tournament captaining and taking a group of girls, 14, 15, 16-year-olds unreserved almost the entire way from Pune to Kashipur, all the way in Uttarakhand by train. So, those kinds of journeys also I have seen and now the kinds of treatment that everyone is getting in the World Cup. We're literally sitting when Newlands is likely to be sold out and these players are getting the best treatment on par with what a global event should be - men or women. That's one thing we're very proud at the ICC for a number of years. Well before I came, women's events have been treated on part with men's events in terms of how they are presented, how they are put together and how they are broadcast. So that's a great change to see. It really shows today and looking back at my Under-16 days how far it has come.

Q: How playing cricket has helped you understand the challenges a player faces from the point of view of an administrator?

That's one of the biggest advantages I would say I have in this area because I have lived through, I have lived in the shoes that they have been in. Some of these players are also from that era. Some of these players also had similar experiences and it gives me a good insight into even countries outside of those traditional countries that you see at World Cups because cricket in their countries would be very similar to cricket of (the time) when I started playing. So it does help me to be in their shoes. And just reminds me that we have got to make the world better for them.

ALSO READ: Being Bernadine Bezuidenhout

Q: You had a successful foray into the content creating world as YouTuber where you did things like Cricket Clinic. How has that experience been?
I love YouTube. I love the power of the internet and the power of technology to change the world at skill, just to reach so many more people. That's been one of the biggest learning experiences from that and just being able to put something out there three years ago and even today people are still benefiting from it. It is one of the effects that the internet allows you, the effects that this kind of content allows you; it allows your impact to transcend beyond the amount of time you have to do it. That multiplier effect is something that I really enjoy. You do the work once and people can benefit from it even maybe a few years later.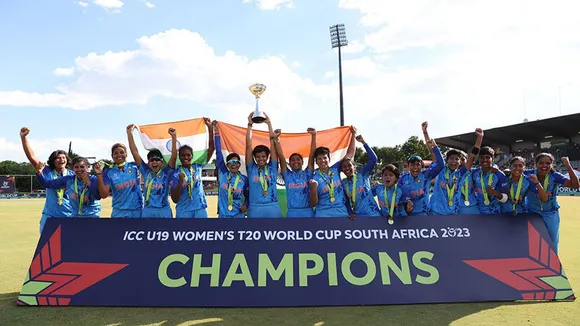 Q: Since you took over, you have successfully managed two global events - The Under-19 World Cup and the Senior T20 World Cup. How different both the tournaments been?

I'm not managing these events (chuckles). We have an events team here. I'm just supporting the events team in their work here plus continuing my work. But the Under-19 and this World Cup (T20 World Cup 2023) were two very different events. There's a lot more commercial obligations at this event and which is why you see a lot more of our staff here. Under-19 is an event in which the main objective is really to give an opportunity for these countries to have an opportunity at the international level and that hopefully drives growth in those countries. Because we've seen a number of countries put in junior structures, put in more money and attention into their junior cricket because the Under-19 World Cup exists.
For both of them, good cricket is essential and we are lucky that both events, we got good cricket and that's been the commonality between these events.



Reflecting on the last couple of months over the last couple of days. 

Two global women's tournaments back to back, in the same country, is something that's never happened before and probably won't happened again. 

This team put in so much work to bring the dream to life. ✨ pic.twitter.com/lMqqFrpDmD

— Snehal Pradhan (@SnehalPradhan) March 2, 2023

Q: T20 World Cup 2020 had Thailand. This World Cup has Ireland coming back after a gap of four years. How do you look at development in those countries – countries that are not your traditional cricket centres?

It's a very important part of the global game to be able to see cricket spread outside of what usually we see in the top ten countries or the countries in the ICC Women's Championship. That is something that is on my mind to help those countries improve the standard cricket as well, because the health of the overall game is something that I'm thinking about not just what's going on in our top countries.
So it's exciting to see Ireland have introduced professional contracts in the last year or so. Thailand have been one of the leading countries who have been prioritising investment in their women's team ahead of the men's team, They've recognised the opportunities and I hope we can continue to create opportunities for these countries to put their time, effort and money into their women's teams.

Q: What are the specific things ICC has been working on or planning to work on developing cricket in these countries – those countries other than the full members?

Those things will, kind of, be revealed in the coming time. It's not something that I can talk about right now. But over the last few years, if you look at things that have already been done so far, one of the biggest decisions is making the Under-19 World Cup a 16-team event. It could have been very easy to say, Women's Under-19 World Cup, let's keep it about eight teams, ten teams. It was a brave decision. It was the big picture decision to make it a 16-team event. And that has given us stories like Rwanda who have done so well. Indonesia got so much of spirit and energy and went away with the wind.

So those are the kinds of opportunities at the global level that the ICC is trying to ensure that the games spread. Besides that the ICC has a separate department - the development department - who have regional offices and they continue to work with their countries, those who fall under those regions to improve women's cricket. It is a strategic priority for the entire organization and therefore for that department as well. That's the work that's been going on in the last few years, I would say. And I hope to continue to expand that in the future.

Q: Where do you see women's cricket in the next five years?
I really see women's cricket growing exponentially, not just linear growth but exponential growth. We are seeing an example here in South Africa. In a country where before this season women's cricket matches have never been ticketed before. We have got a sold out Newlands where people are actually paying money to see their team play in a world Cup final. And we have seen that throughout the tournament, the home team has been really well supported by people turning up. So I think that's a sign of how things can change so fast and things will continue to change at that rate over the next five years.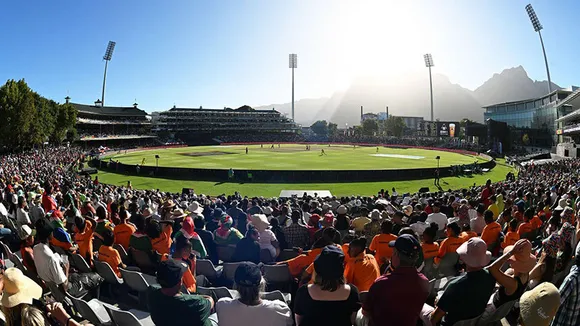 We are seeing a lot of changes outside of international cricket as well, which are going to be a big part of that change. So in five years' time, international cricket hopefully is going to look much stronger than it is now.

Q: You have been a strong advocate for Women's IPL and WPL is finally here. Franchise cricket is relatively new to women's cricket compared to men's. How do you look at all these franchise leagues?

It's wonderful that there are these opportunities where there are such passionate fans. We saw the India-Australia series that was played before this, a bilateral, was completely packed. The atmosphere was great, which just tells you what the appetite is for women's cricket in India. A number of these overseas stars will become household names. 
So it's wonderful that there is a tournament that captures, that creates more and more opportunities for people to be professional in the game and increases the level of professionalism in the game. So that's only a good thing. That's something I'm personally excited about, really keen to see how it plays out over the next few months and few years and I think that would be a big part of the cricketing landscape going forward.
Q: On that note, how's the ICC looking at franchise cricket? 

The ICC is looking at it as something that can coexist with international cricket. We have this opportunity to see how men's cricket is panned out, take some lessons from that and work with franchise cricket because it is something that does add a lot of value to the women's game overall. At the same time, international cricket - we're talking on the day of a World Cup final - is always going to be the pinnacle and these events like world cups and the finals are always going to be huge global attention centres. So that isn't going to change. I think it's only going to grow together rather than changing the dynamic too much.
media widget