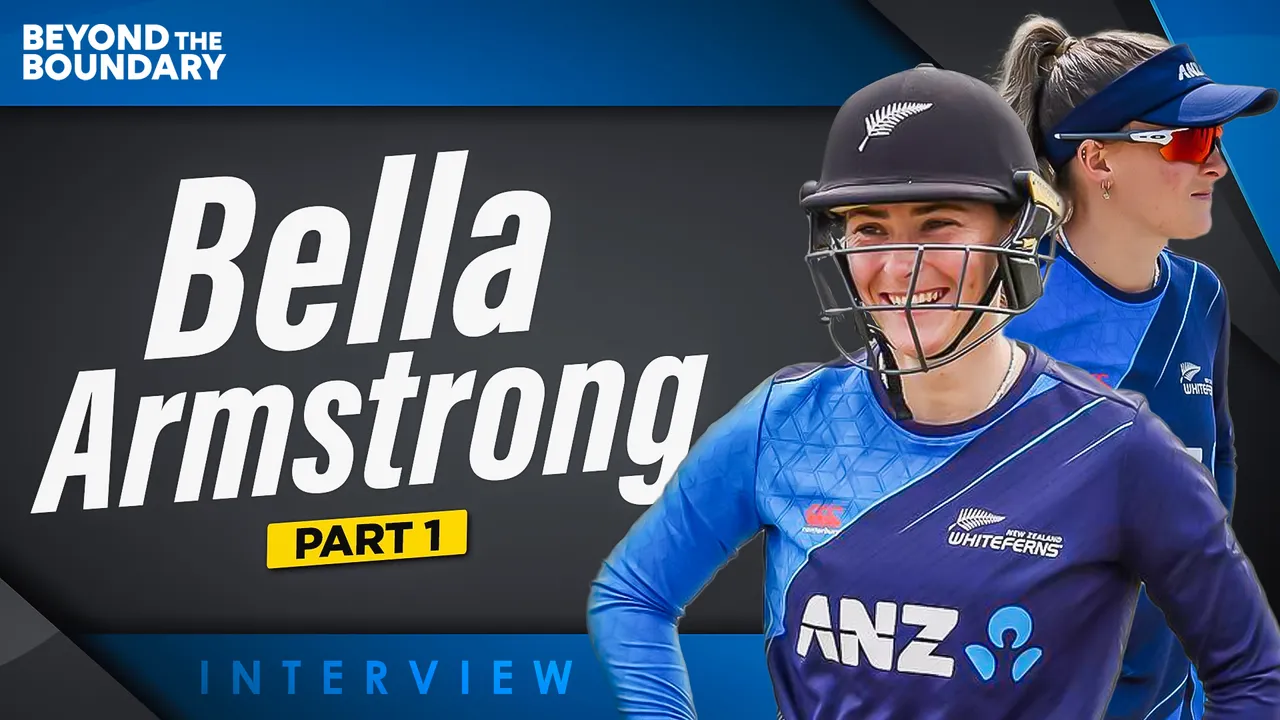 New Zealand batter Bella Armstrong talks to Shajin MS about her White Ferns debut, playing for Auckland Hearts and takes us through her cricketing journey!
Watch the full interview!  
In this episode of Mutual Funds presents Beyond the Boundary Kanika takes us through the experience of playing for Royal Challengers Bangalore in the WPL, how she takes inspiration from Harmanpreet Kaur, winning the Emerging Teams Asia Cup and more.