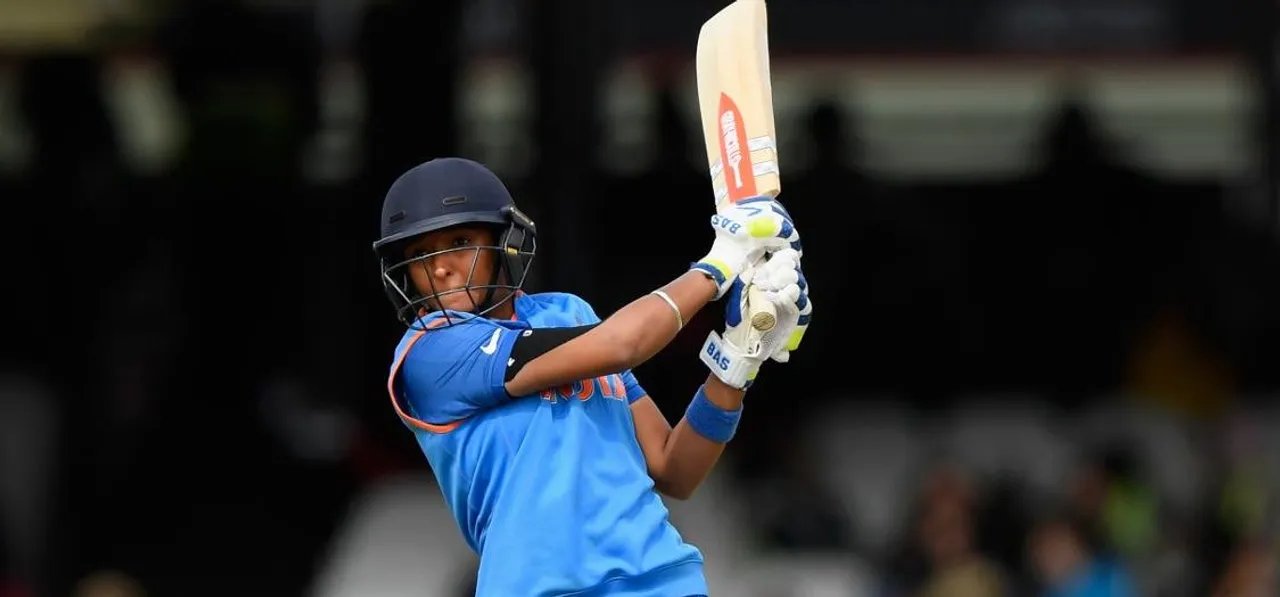 Tinkering with the technique in the middle of a series is like trying to invent wedding vows when you're standing at the altar: instinct might carry you through the moment, but you could well stutter somewhere. That's close to what
Harmanpreet Kaur
is trying to do.
If you've watched Harmanpreet for a while, her high back lift is one of the most noticeable facets of her game: towering, threatening, and when she's in the mood, taut, like a trebuchet begging to be triggered. Perhaps I imagine this, but after the tension of a few dot balls, she seems to hit the ground with a bit more violence as she taps her bat before coiling it again till the toe is as high as her head.
That backlift has been different in Sri Lanka.
"My head was falling a bit, with a high backlift that can happen," she said before the T20I series began. "Before this, I had the Kia Super League, where we had slightly bouncier wickets. I had adjusted myself well to those conditions. But now in Sri Lanka, we have low tracks, slightly turning tracks, and the ball holds and comes. The head was falling a bit, so Sir told me to focus on that."
'Sir' is the new Indian coach Ramesh Powar. After the Asia Cup, where the Indian team lost twice to Bangladesh, the previous coach Tushar Arothe was sacked, but on his way out he criticised some players' inability to 'step out of their comfort zones'. But under the new coach, Harmanpreet seems confident enough to work on her technique. "I still believe there are a lot of areas I need to improve myself as a batter," she said. "On a slightly slow track, I feel I should perform better. But ICC tournaments mostly have flat wickets, so I will not keep those things in mind and play my natural game."
She maintained that there were no personal reasons for the ouster of the previous coach, despite the acrimony. "There was nothing like it was personal or anything from my end, and we never had any fights or anything. After the World Cup itself, we were requesting the BCCI for a bowling coach.
"We have strength in our bowling, especially spin. So we thought if we had a good spin coach it will be good for the team. Mithali is such an experienced batter, so we talk as a batting unit and she's experienced enough to handle us. Jhulu di (Jhulan Goswami) did that for the medium pacers. So we had two guns who were leading the batting and medium pacers. We didn't have an experienced spin bowler, so we felt it was one department we lacked. So we wanted a bowling coach. What changes were made was something we were requesting for about a year. So now Powar sir is working hard with the bowlers."
The upcoming series will also be an examination of Harmanpreet's captaincy; team selection and tactics will need to be spot on against a dangerous opponent who have a habit of doing well against India. "This series we will focus on the team we plan to take into the (T20) World Cup and give them more games." She singled out T2oI specialist Anuja Patil as a player with the experience in the shortest format (36 T20Is) to possibly play a leadership role with the ball in the coming months.
Harmanpreet's scores in the KSL are symptomatic of the quandary she presents India: three match-winning knocks, scored in difficult situations, bookended six single-digit scores, four of them ducks. She is no doubt a destructive player with a sense of occasion, but if she can find more consistency between her punctuating knocks, she can rise from threatening to all-conquering.
Some cricketers prefer that flat catches come their way instead of high balls because they demand the instinctive reaction, not deliberate thought. Harmanpreet is hoping the T20 format works the same way for her and her team. "We can't think much, just use the game time we have. So there's no need to play with any burden; the more you think you can get stuck. So best to just enjoy.."