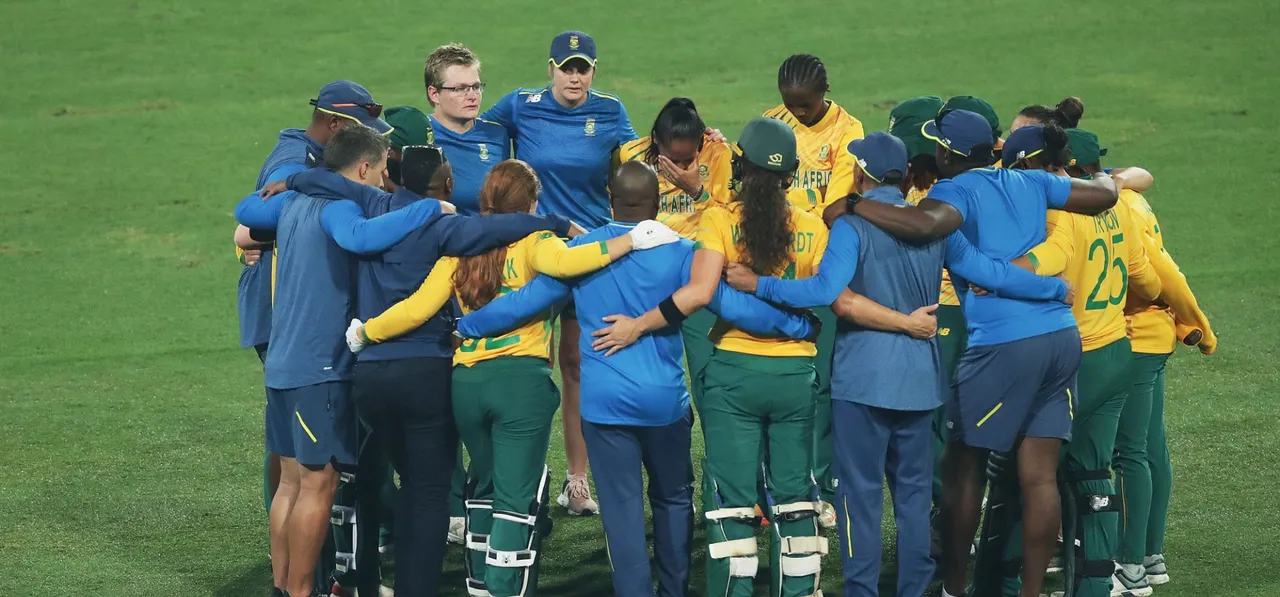 South Africa regular skipper Dane van Niekerk and allrounder Chloe Tryon have been ruled out of the upcoming series against Pakistan due to the back injuries they sustained last year. Another player, who has been tested positive for COVID-19 will also miss the series.
All the other members of the training squad had their COVID-19 test return negative before entering the bio-bubble in Durban.
Head coach Hilton Moreeng expressed his disappointment about the two key players missing out. "One reason is that you don't know how the year is going to pan out because of the virus," Moreeng said.
"When there is an opportunity to play cricket, you want to have all your best players available because you don't know when you're going to have another opportunity. From another perspective, the players who are going to get opportunities can show what they can do and that will make us stronger."
South Africa team doctor Tshegofatso Gaetsewe said Van Niekerk and Tryon are progressing well and their rehabilitation is on track.
ALSO READ: Pakistan series serves perfect opportunity to test ourselves: Hilton Moreeng
"They are progressing well but will not be available for this series. They are doing well - just not eligible for this tour. Everything about their rehabilitation is on track," Gaetsewe said.
Sune Luus is the likely replacement as the skipper for the series even though they are yet to announce the squad. Luus led South Africa in the recent past in the absence of Van Niekerk.
"We know in the past Suné Luus did a really good job but it is something that will be discussed closer to the time. For now, we are just making sure we get everyone prepped for the upcoming series," Moreeng added.
Marizanne Kapp, who sat out of a few WBBL games due to her heart condition, has been declared fit for the tournament according to Gaetsewe.
"She is in good condition and her health issues have been taken care of. Anything subsequent that she needs she will get but for now everything is ok. She is in good health and we don't anticipate any problems," Gaetsewe concluded.
The first ODI of the tournament will be played on January 20 with all the matches scheduled to be played in Durban.