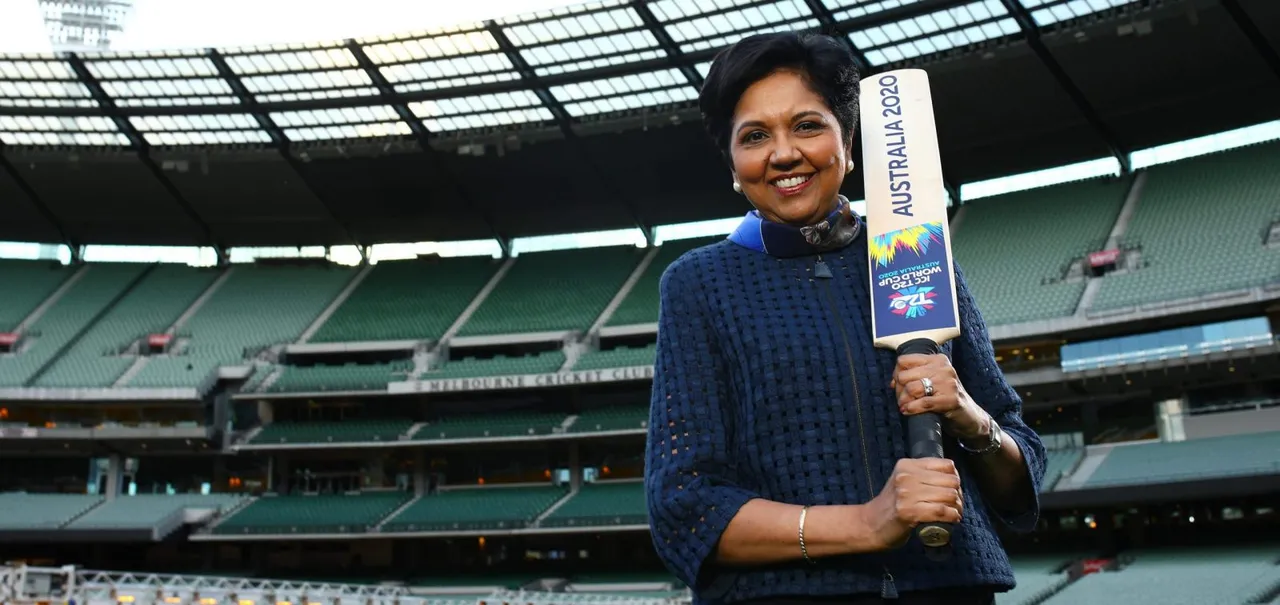 Press Release:

Globally-recognised business leader and International Cricket Council Director Indra Nooyi has put out a rallying cry for Australia and the world to celebrate equality and empowerment at next year's ICC Women's T20 World Cup Australia 2020.

Mrs. Nooyi, twice named on TIME's global list of '100 Most Influential People' and visiting Australia this week for speaking engagements, was taken on tours of the Melbourne Cricket Ground and Sydney Cricket Ground, which will host the final and semi-finals of the ICC Women's T20 World Cup respectively, to be played across six host cities from 21 February – 8 March 2020.
Speaking from the middle of the MCG, which will host the final on Sunday 8 March, International Women's Day, Mrs. Nooyi discussed the ambition of breaking the world attendance record for a women's sporting fixture, which is currently set at 90,185.
"If you're not here at the MCG on 8th March 2020, watching the Women's Final, you're missing something incredibly special because it's going to be a major turning point for women's sport," said Mrs. Nooyi.
"We're going to bring all of the fans of cricket and women's sports together here to say, 'let's celebrate women, let's celebrate the game of cricket, let's celebrate the finals.' So I'd actually issue a call to all people interested in women's sports and cricket in particular, 'Make sure you buy your tickets, now!'
Blockbuster double-header semi-finals will be played at the iconic SCG on Thursday 5 March 2020.
Speaking about the impact of full venues for the semi-finals and final, Mrs. Nooyi said;
"Families would be out here, women would be out here, a lot of young people would be out here, because they're going to look and say, 'I too can be that person on the field. I too can achieve greatness.' I think it's the most aspirational event on March 8th and I want to be sitting there with tears rolling down my eyes saying, 'We made it!"
Mrs Nooyi, the former Chair and CEO of PepsiCo, was recently named to Amazon's board of directors, and in 2018 was appointed to the International Cricket Council board as its first independent female director.
Victoria's Minister for Tourism, Sport and Major Events, Martin Pakula, said: "As the first woman to serve on the board of the International Cricket Council, Indra is a game-changer for international cricket.
"I welcome her to Melbourne on behalf of the Andrews Labor Government, as we continue our efforts to level the playing field for women and girls at all levels."
"We'd love to see the MCG full for the women's final of the ICC T20 World Cup 2020 on International Women's Day and Indra's support will strengthen our chances of realising that ambition."